NRA president Oliver North speaks at Murray State University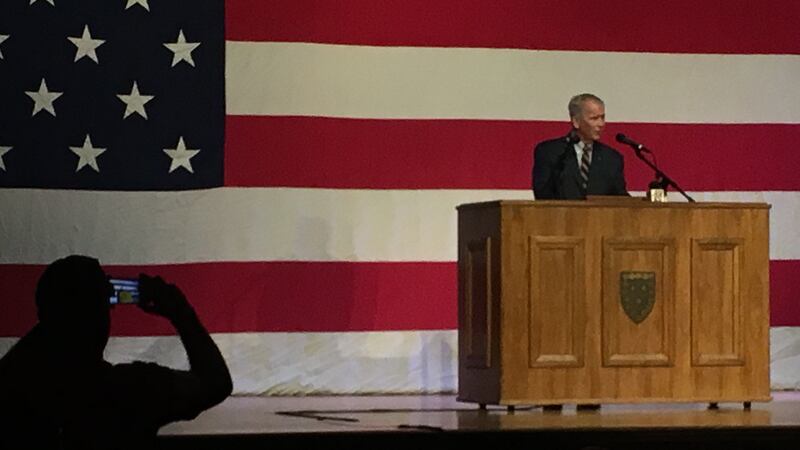 Published: Aug. 3, 2018 at 9:28 PM CDT
|
Updated: Aug. 3, 2018 at 9:41 PM CDT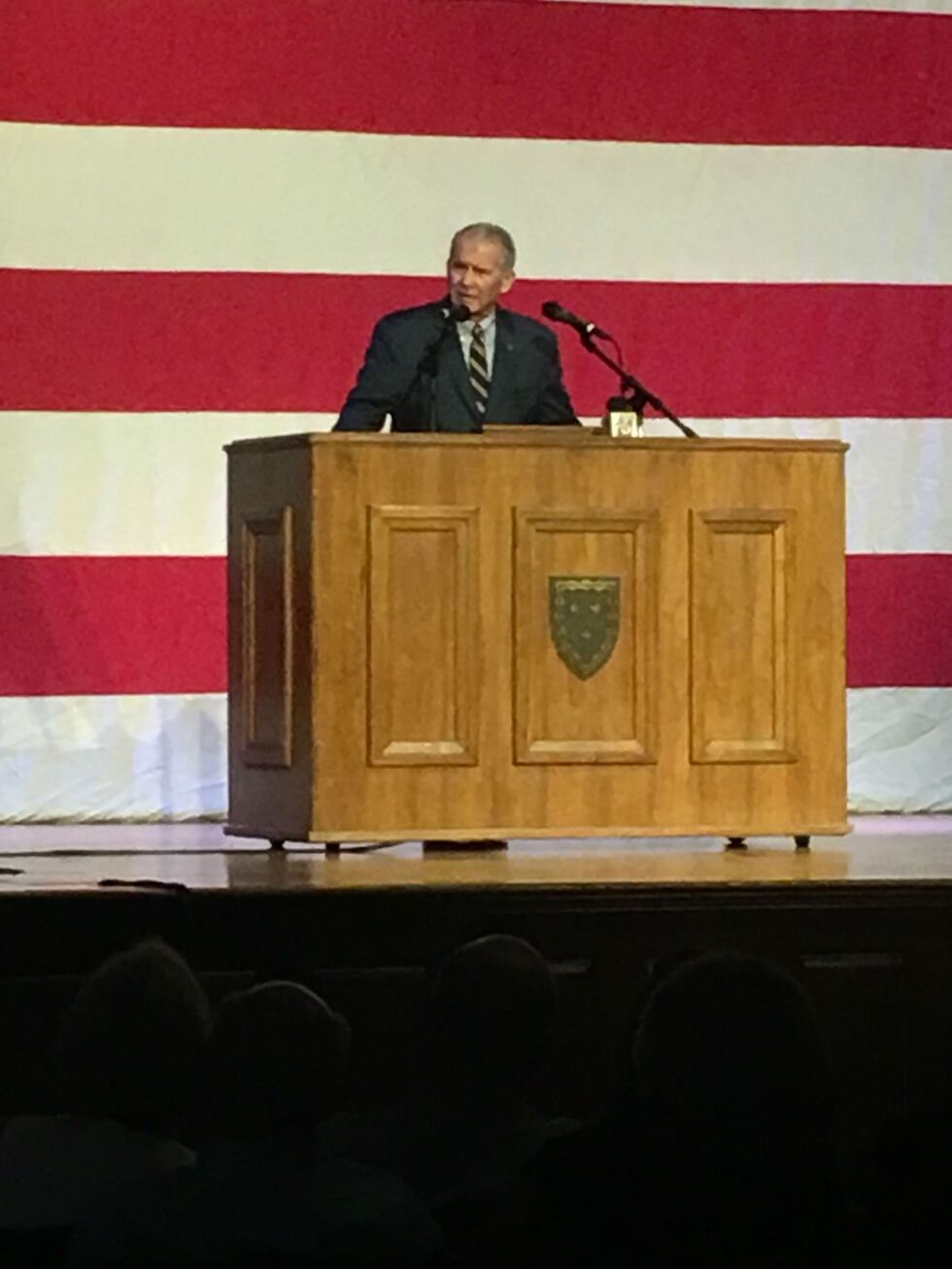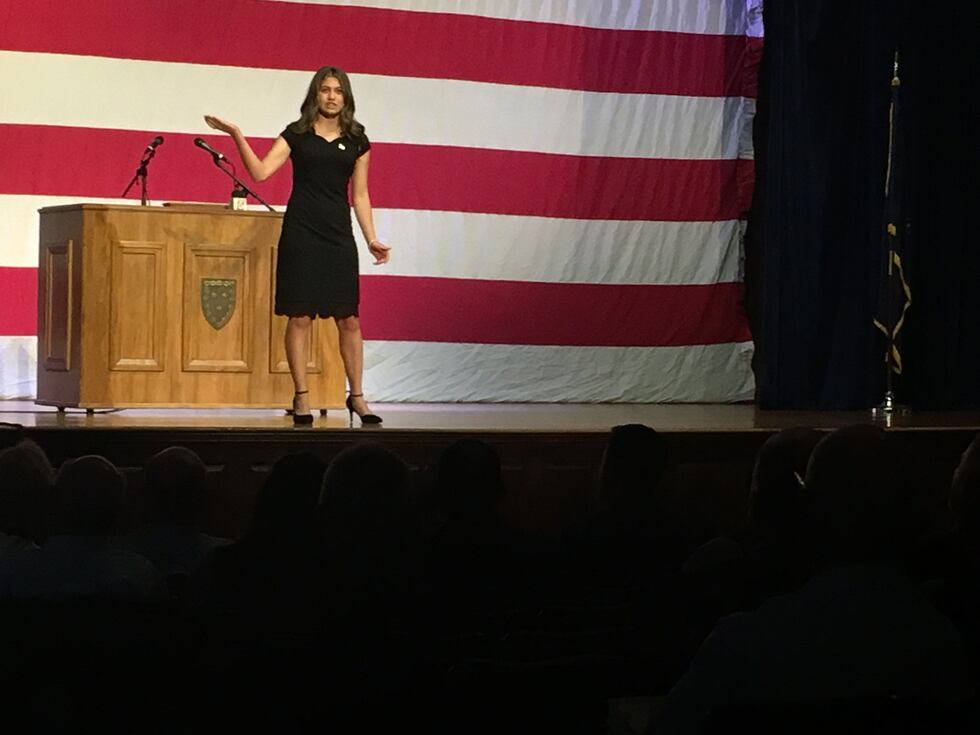 MURRAY, KY (KFVS) - The new head of the NRA, Ret. Marine Lieutenant Colonel Oliver North, spoke at Murray State University on August 3.
The event drew protests from gun control activists.
North was the main speaker at the night GOP Rally.
Organizers say it was the largest fundraiser for the Marshall County GOP.
President Ronald Reagan described North as a true Americann hero and he recognized other veterans during the event.
"I know when I speak to young people nowadays," said North. "I say the word hero and I have conjured up in their minds someone who just got the pass in his own Friday night football game, or set a new Olympic record. Classic definition of a hero is someone who puts them self at risk for the benefit of others. That is the classic definition. That surely defines the spouses and veterans you saw just stand."
North says the NRA is starting a program called National School Shield which aims to protect students through free expert assistance to enhance school security.
Vietnam Vet Jay Corbett says he is a former NRA member.
He believes that most of the funding for the NRA comes from gun manufacturers, not members.
"I believe it's right to protest them because they want to shut down the conversation about guns and guns in America," said Corbett. "They don't want to have that conversation and stop intimidating and bribing our elected officials. I long ago learned that you get what you pay for. When we Americans are allowing big money to buy our elections, we should not be surprised in that what we get is the kind of politicians that are in Washington DC right now."
And several police agencies were here for security purposes but no violence took place.
Copyright 2018 KFVS. All rights reserved.