Small earthquake shakes parts of northwestern Tennessee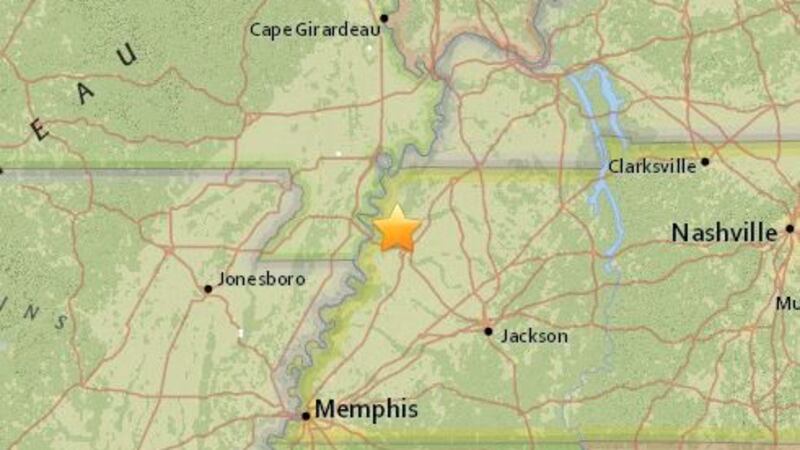 Updated: Jul. 31, 2018 at 8:58 AM CDT
DYER COUNTY, TN (KFVS) - According to the U.S. Geological Survey (USGS) at the University of Memphis, a 2.1 magnitude earthquake shook northwestern Tennessee around 10:36 p.m. Monday, July 30.
The epicenter of the quake was reported about .8 of a mile North of Bagota, Tennessee and was about 5.59 miles deep.
Download the KFVS News app: iPhone | Android
The are of the earthquake neighbors the Missouri Bootheel.
Copyright 2018 KFVS. All rights reserved.