Southeast Regents approve $114.2 million operating budget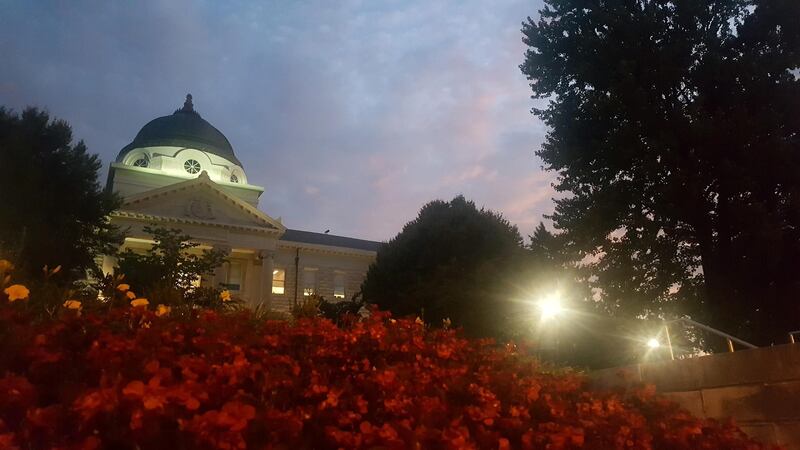 Published: Jun. 13, 2018 at 8:18 PM CDT
|
Updated: Jun. 15, 2018 at 2:55 PM CDT
CAPE GIRARDEAU, MO (KFVS) - The Southeast Missouri State University Board of Regents on Tuesday, June 12, approved a $114.2 million operating budget and $37.05 million in auxiliary operating budgets for the University, both for fiscal 2019, which begins July 1.
The budget includes tuition and fee rates assessed to students for the 2018-2019 academic year approved by the Board in May.
The budget also takes into account expense reductions, revenue increases, the previously Board approved academic restructuring changes, and the realignment of Academic Affairs operational and instructional budgets.
Download the KFVS News app: iPhone | Android
The approved budget is based on a 7.7 percent reduction in state appropriations from FY18 amounting to a $3.37 million decrease for Southeast after one-time withholdings and $1.16 million in costs to continue operations, including mandatory increased retirement contributions.
Dr. Carlos Vargas, president of Southeast Missouri State University, said the University has budgeted for a 7.7 percent reduction in state appropriations in its FY19 operating budget based on former Governor Eric Greitens' proposed budget. Although the Missouri House and Senate have approved a bill calling for public higher education funding to remain at the FY18 level after one-time withholdings, this bill has not yet been signed, he said.
The $114.2 million operating budget includes $890,000 in revenue increases for FY19 from a small tuition increase for the coming year, an increased overhead contribution from auxiliary operations and an increase in program and web course fees.
The University also has committed to $5.44 million in expense reductions to meet the FY19 budget need. They include scholarship program changes, employee benefit changes, salary and benefit savings from future faculty and staff replacements and vacancies, instructional cost reductions and personnel and operating budget reductions across all divisions.?
Copyright 2018 KFVS. All rights reserved.