Marchers pray and honor those lost to violence in Wear Orange Campaign
Updated: Jun. 2, 2018 at 3:34 PM CDT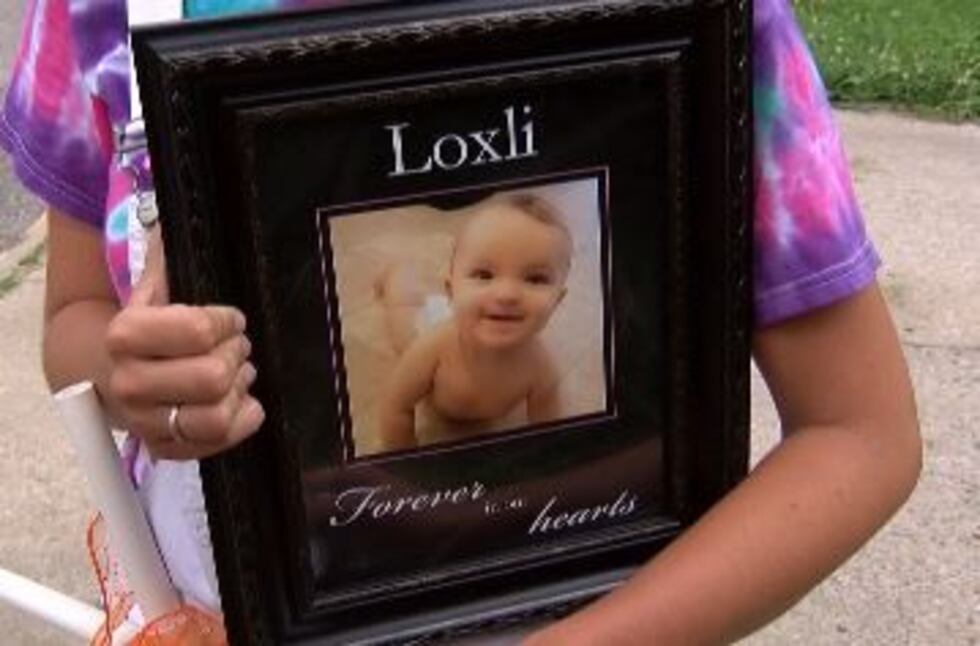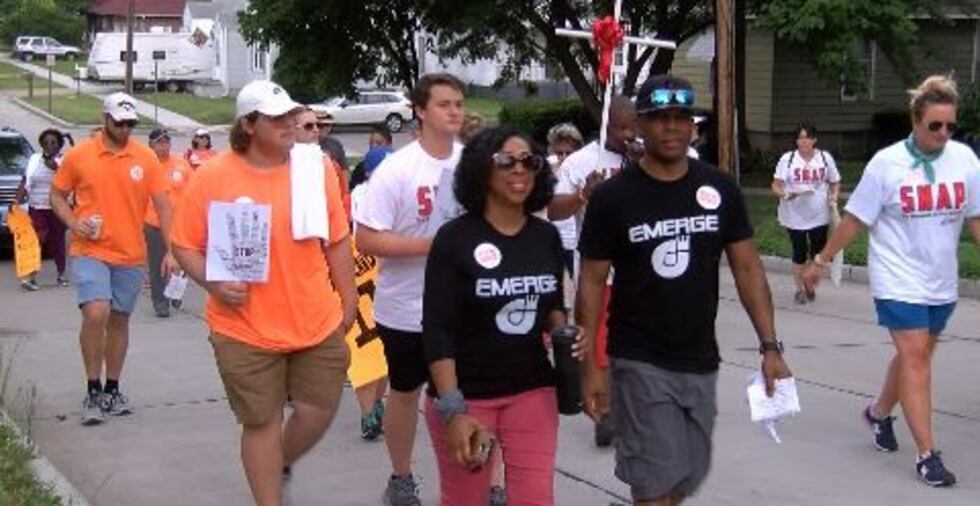 CAPE GIRARDEAU, MO (KFVS) - Roughly a hundred people took to the streets in Cape Girardeau to honor those that lost their lives to a violent act during the Wear Orange Campaign.
The Wear Orange Campaign, inspired by Chicago teens, honor the lives of gun violence survivors and victims.
Stop Needless Acts of Violence Please (SNAP) group members, along with other residents of Southeast Missouri, came together to march several neighborhoods in Cape Girardeau to visit and pray for those that lost their lives to an act of violence.
Download the KFVS News app: iPhone | Android
This weekend also honors National Gun Violence Awareness Day. The Wear Orange movement reached all 50 states in the United States.
Maxine Montgomery walked with the group to remember those that lost their lives. She is a retired IDOC lieutenant and said she has seen a lot of men and women locked up for senseless acts of violent crimes using guns and knives.
"I am standing in support of those who have lost sons, some that have lost daughters because this senseless killing makes no sense at all," Montgomery said. "It is not the guns that are the problem. It's the guns that are getting in the wrong hands. That's the problem."
Montgomery said this group of people that unite can make a difference and help raise awareness for these acts of violence.
"It's a large community," Montgomery said. "Just to look at the fact that just a few people who come together as one, regardless of color, regardless of gender or any of that. To stand and support and unite something so positive that it's going to make a difference in this community."
Another person who walked with the group was Tia Bailey. She is a mother that lives in Cape Girardeau and understands the pain of losing a loved one. Bailey said her 13-month-old daughter was killed by a dog bite while at a babysitter earlier this year in March.
"It's pretty hard," Bailey said. "Knowing that not only that my daughter has passed but all these people here in our community have has suffered from some sort of negligence or violence."
Bailey carried a cross and a picture of her daughter Loxli along the walk with her to remember and honor her.
"Just honor her memory," Bailey said. "She was only 13 months old. We didn't get very much time with her and it wasn't fair that she was taken from us so soon."
Bailey said Loxli had two older siblings that don't fully understand what happened. She said they try to do whatever they can to honor her memory at every moment they can.
Bailey also said she appreciates the support of everyone throughout this time.
"It's nice knowing, not just my family, but there are people in the community who know what we're going through and are willing to be there for us and offer their support," Bailey said.
Copyright 2018 KFVS. All rights reserved