90-year-old driver struck several objects, storefront in Martin, TN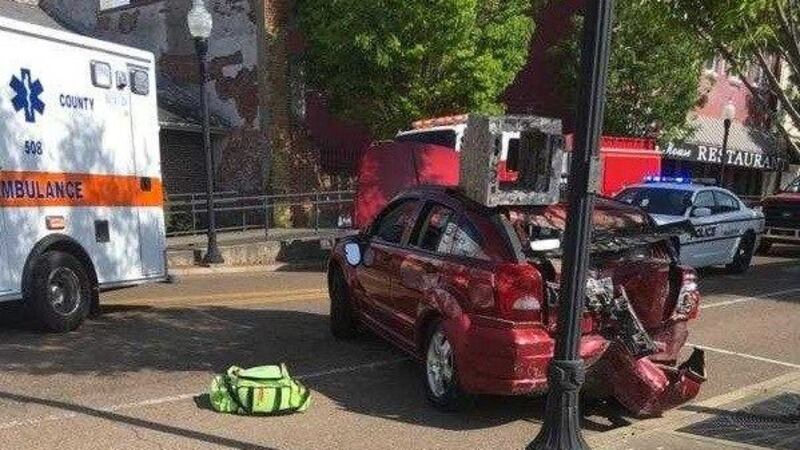 Updated: May. 3, 2018 at 10:57 AM CDT
MARTIN, TN (KFVS) - A crash in Martin, Tennessee left damage in its wake on Wednesday, May 2.
Police said it was 4:04 p.m. when officers responded to the area of South Lindell in reference to a vehicle crash.
They identified the driver as Billie S. Walker, 90, of Martin. Walker struck several objects in that area according to officers.
Download the KFVS News app: iPhone | Android
Officers said she lost control of her 2007 maroon Dodge Caliber and had initially struck the storefront area of Southern Ink. The vehicle then headed back toward Lindell St. and knocked down an ornamental lamp post, shot across the parking area in front of WK & T (207 S. Lindell), destroyed a brick column and then came to rest back on the sidewalk.
The lamp post struck another unattended vehicle that was parked on the west side of the street according to officers.
Walker was transported to a medical facility by personal vehicle for minor injuries. No one else was injured during the crash.
Copyright 2018 KFVS. All rights reserved.