Murray State University to host fifth annual Easter egg hunt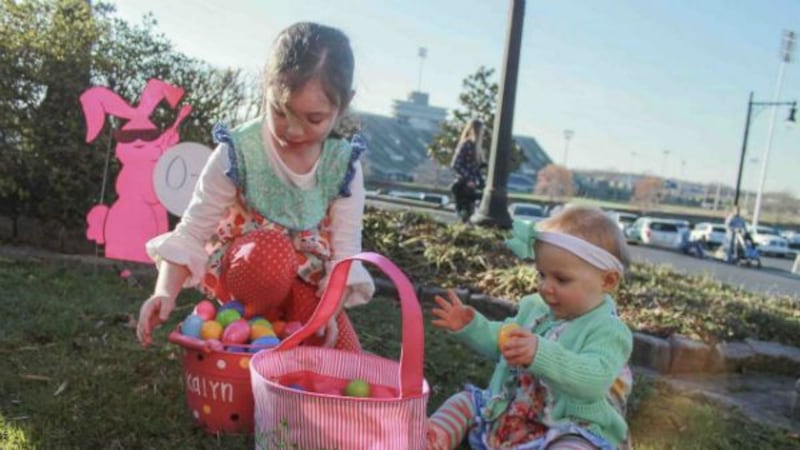 Updated: Mar. 16, 2018 at 10:55 AM CDT
MURRAY, KY (KFVS) - The Murray State University Alumni Association and Town & Gown Partnership will host the fifth annual Easter egg hunt Tuesday, March 27, at the Sid Easley Alumni Center.
Registration and photos with Dunker Bunny begin at 5 p.m. with the egg hunt starting at 5:30 p.m.
Past and present Racers, along with members of the local community, are invited to bring children ages newborn to 10 years old to participate in the fun.
There will be more than 2,000 candy-filled eggs hidden in the Alumni Plaza. Children will be divided by age groups to hunt for the eggs.
Peanut-free candy will be available.
Parking is available in the Stewart Stadium parking lot.
The Alumni Association will email participants their photos with Dunker Bunny following the event.
For more information, please contact the Murray State University Alumni Association at 800-758-8510 or msu.raceralumni@murraystate.edu.
Download the KFVS News app: iPhone | Android
Copyright 2018 KFVS. All rights reserved.