Dr. Temple Grandin speaks at University of Tennessee at Martin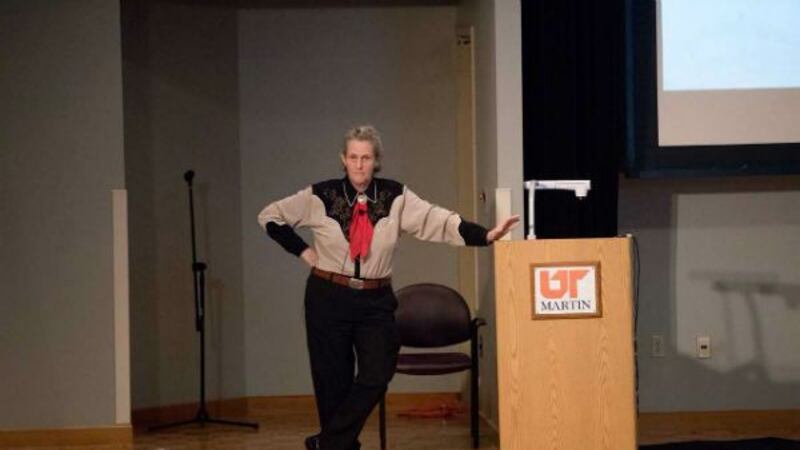 Updated: Feb. 15, 2018 at 1:14 PM CST
MARTIN, TN (KFVS) - Dr. Temple Grandin, an internationally-known animal behaviorist and autism advocate, spoke Feb. 13 at the University of Tennessee at Martin.
Her presentation, titled "Developing Individuals Who Have Different Kinds of Minds," was sponsored by the Ed and Llew Jones Distinguished Lecture Series.
Grandin focused her comments on the value of individuals who see the world differently than those around them, such as those on the autism spectrum and those with other learning difficulties such as dyslexia.
"We've got to help the minds that are different succeed. We need these minds that are different, and we must not screen them out because the world needs all kinds of minds," she said.
Grandin gave examples from her own life to illustrate the need for creative classes such as woodworking, welding, sewing and theater in schools.
"When I was a little kid, four years old, I had no speech. I had all the full-blown symptoms of autism," she said. "Nobody thought I would go anywhere, but my ability in art was always encouraged. Take the thing the kid is good at and build on it; build on the area of strength," she said. "I've seen too many kids (who) are becoming their disability."
Grandin is currently a professor of animal science at Colorado State University in Fort Collins, Colorado.
Her presentation is available through archived
The Ed and Llew Jones Distinguished Lecture Series was originally created in 1989, and Grandin is the 15th speaker in the series.
Download the KFVS News app: iPhone | Android
Copyright 2018 KFVS. All rights reserved.