Trapped woman dies in Perryville, MO fire
Published: Jan. 11, 2018 at 4:52 PM CST
|
Updated: Jan. 14, 2018 at 2:34 PM CST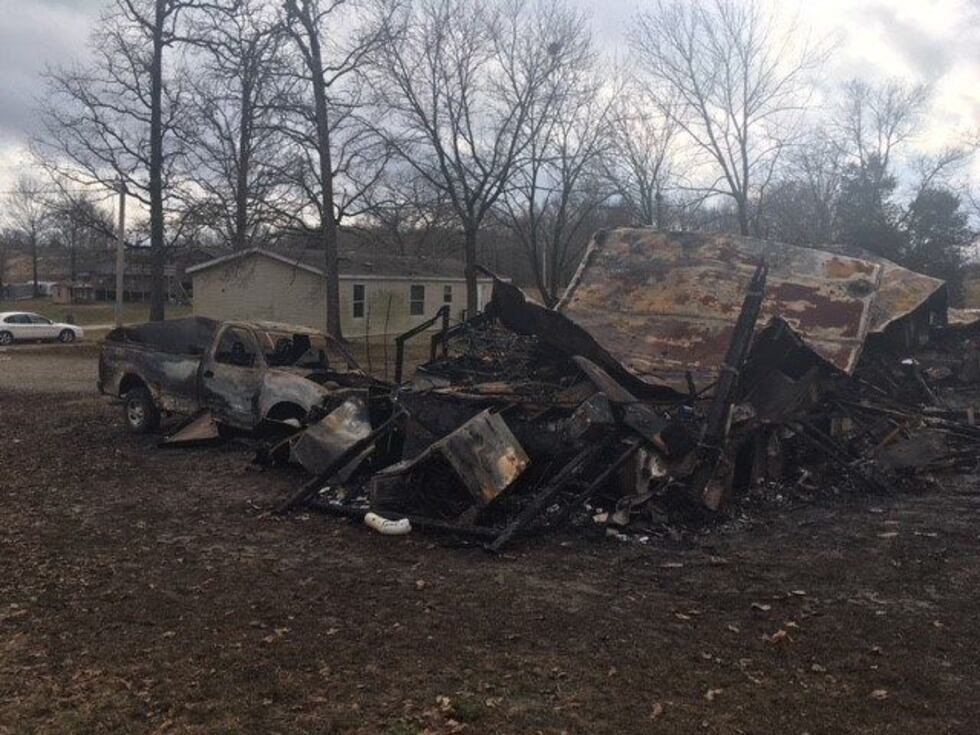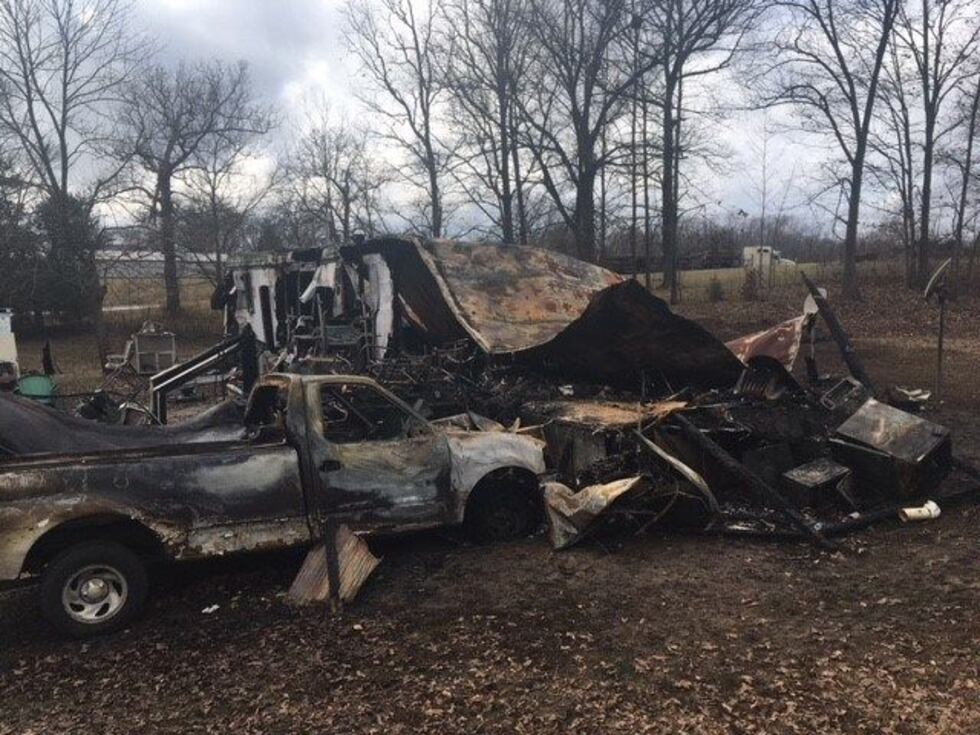 PERRYVILLE, MO (KFVS) - A grandmother has died after being trapped inside a mobile home in Perryville that caught fire around 3:45 a.m. on Thursday, January 11.
When first responders arrived to 88 Amber Lane the home was already engulfed in flames.
Police said that emergency crews were unable to save Sarah Hanks, 85, because the intense heat of the fire prevented them from getting close.
Summer Petrie, a mother of three who lives next door, said that she woke up after she heard her neighbor, Mary, screaming that her mother and her four dogs were inside and that she couldn't get them out.
Both of them called 911.
"There were flames everywhere," Petrie said. "It was so bad I thought it was going to catch my trailer on fire. One of my windows melted. If they didn't come as soon as they did I think our trailer would've been gone and so would my sisters."
Petrie added that Mary and her husband did not need to go to the hospital and that they're currently staying in a hotel.
"I hope everything goes good for them," she said. "That they do find a new place, and they overcome all this tragedy that just happened. They are very kind people and so was her mom."
The maintenance man for the small neighborhood, Randy Pulley, said that Mary also asked him to try and save her mother from the fire, and that he's never seen anything like it.
It's scary because my kids are up here in the trailer," he said "So it's scary to think how quickly they go up."
Pulley said that the affected family was able to savage one of their trucks near the property.
"I kept expecting (the other truck) to explode," Pulley said. "You know here it is in flames and it's like 'Ah it's going to blow, it's going to blow.' Just thankful that no one else lost a home."
Investigators believe the fire was sparked by an electrical malfunction. The exact cause is still under investigation.
The family has started an account for people wanting to donate. You can find the account at Bank of Missouri's Perryville location. The account is called the Cecil Harper Jr. benefit account.
Download the KFVS First Alert Weather app: iPhone | Android
Copyright 2018 KFVS. All rights reserved.