Murray State University to celebrate commencement Dec. 9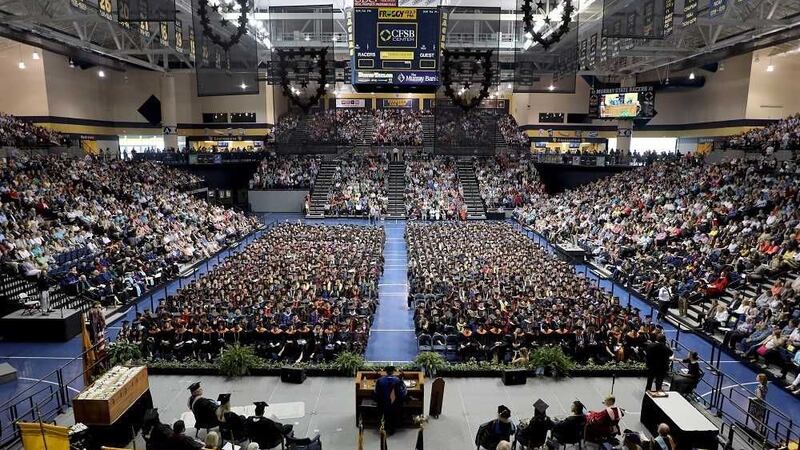 Updated: Dec. 4, 2017 at 4:49 PM CST
MURRAY, KY (KFVS) - Murray State University will celebrate its Fall 2017 Commencement Ceremony on Saturday, Dec. 9, at 9 a.m. in the CFSB Center.
According to the university,  there will be 855 degrees being conferred.
Twenty-three states and 16 countries will be represented in this semester's graduating class.
Dr. Robert Davies, president of the University, will preside over the ceremony.
The doors to the CFSB Center will open at 8 a.m. and attendees are encouraged to arrive early.
For those unable to attend, the ceremony will be streamed live at murraystate.edu/streaming. Commencement moments can also be shared on social media with #RacerGraduation.
More information about the event overall can be found at murraystate.edu/commencement.