Van Buren R-1 School District begins flood repairs after delayed start date
Updated: Jul. 12, 2017 at 5:32 PM CDT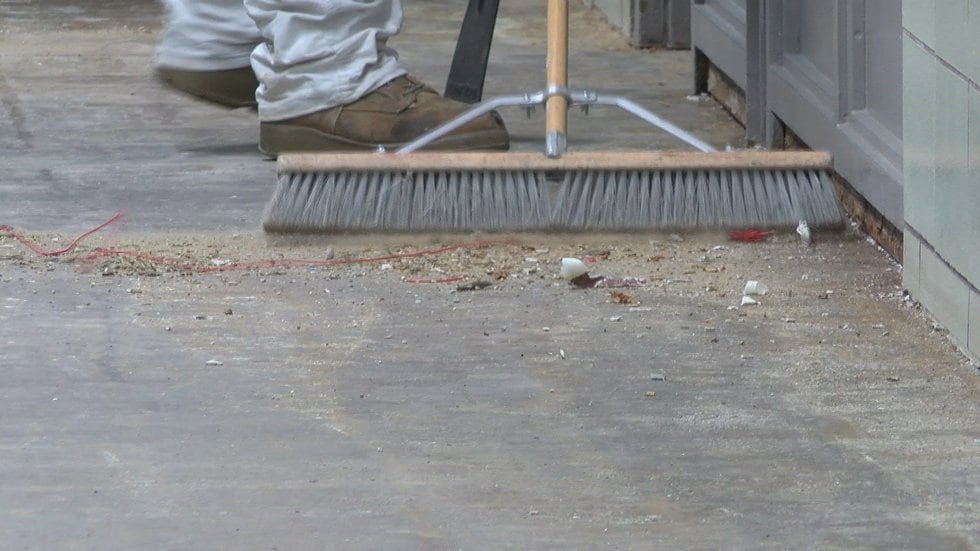 VAN BUREN, MO (KFVS) - Summer vacation is nearing its end, but some Heartland students will have an extended break.
The Spring Flood hammered Van Buren when the Current River reached record levels, and the school still hasn't fully recovered from the damage the water left behind.
On June 28, a Facebook post made by Van Buren R-1 School District indicated that finalizing bids for the work to rebuild the school buildings were just taking too long.
It prompted a delayed start date of Tuesday, September 5.
"It was so unexpected," said Lyn Reed, Superintendent of the Van Buren R-1 School District.
In April, water rose quickly flooding the small river town.
Reed said the elementary school, gym, FEMA room and cafeteria all had extensive damage.
"It was very had to walk out of the building, and leave all the things in the building that we had to leave behind," Reed said.
This week Reed said contractors were able to start work after months of insurance negotiations with damage in the millions.
"We realize how fortunate we are that this work will be done, and we'll come back into essentially new buildings inside," Reed said.
There will be new walls, desks and pretty much everything you can think of.
The gym will have all new floors and bleachers, along with a new kitchen for the cafeteria.
"Out of this unfortunate tragedy – that is a benefit to the school, to the community," Reed said.
Ladawnya and Joby Martin have two kids in Van Buren's school district.
They said while September 5 is a late start, they understand why.
"I think it was probably a good choice to go ahead and move it back to try and start with some normalcy," Ladawnya Martin said.
"To come back in and see it as a brand new structure. I think the kids will be really excited," Joby Martin said.
Reed said she hopes they never have to deal with rising waters again, but if they do, the school is prepared.
"We're not counting on it coming back up this far again. Of course, this has never happened, and hopefully it won't ever happen again," Reed said.
Before April's spring flood, school was set to start on August 17.
Download the KFVS News app: iPhone | Android
Copyright 2017 KFVS. All rights reserved.