Cape Girardeau, MO bride's 'something blue' makes internet say 'aww'
Published: May. 24, 2017 at 4:01 PM CDT
|
Updated: May. 25, 2017 at 4:57 AM CDT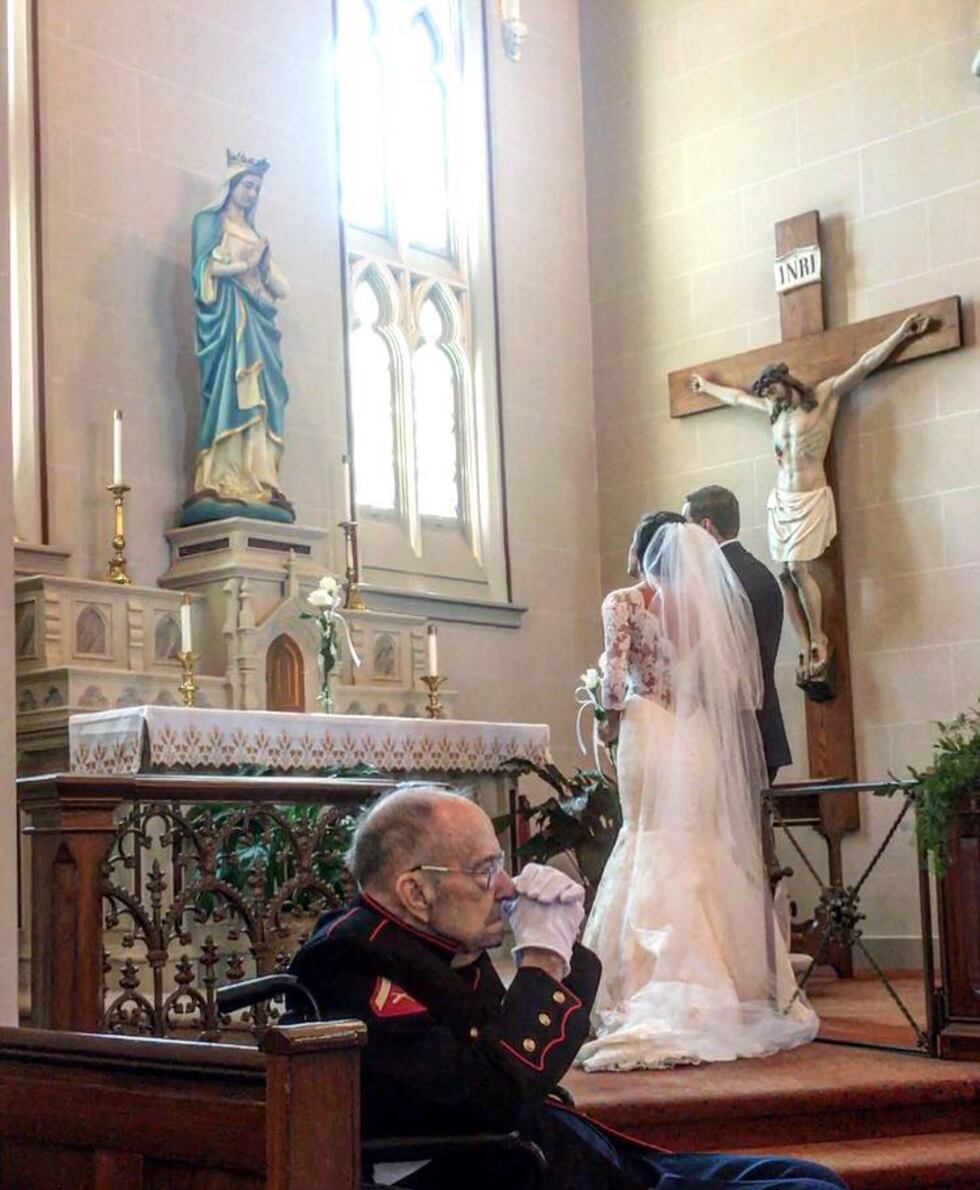 CAPE GIRARDEAU, MO (KFVS) - You may recognize the wedding saying "something old, something new, something borrowed, something blue."
But instead of getting gifts in a box, a Cape Girardeau, Missouri bride got the gift of a lifetime from her uncle.
"I think all weddings are stressful."
The dress, the church, the reception…you name it… Ali Ferrell said her wedding plans constantly changed, but there was one thing she knew had to happen.
"When we first got engaged I knew that I wanted to include Uncle Bill in a special way," Ferrell said.
But how?
Her uncle, 92-year-old Marine Veteran Bill Eblen, had gotten sick with pneumonia and it wasn't clear if he was going to be able to make the ceremony.
"The nurses there at the hospital asked him what his goal was and that what they wrote on the board.  He said 'I want to be something blue in your wedding,'" Ferrel explained.
With that goal in mind, Eblen worked hard on his recovery so he could grant his niece the wish she always wanted: her uncle coming down the aisle.
"I said I'm 92-years-old this is a miracle happening to me!" Elben said.
During the wedding, Eblen stood guard next to the altar.
He said the moment reminded him of the women he returned home to after serving time in Okinawa and North Korea.
"I saw the same loving, kindness in her as I did her mother and her grandmother," Elben remembered.
So, Ferrell said she had her perfect wedding with something old, something new, something borrowed and the special person who will forever be her something blue.
"It made me very happy, brought me a level of joy to see how happy he was," Ferrell said.
Eblen also says what made even more proud during that moment is being surrounded by family and love.
The wedding took place at Old Saint Vincent Church in downtown Cape Girardeau.
Download the KFVS News app: iPhone | Android
Copyright 2017 KFVS. All rights reserved.