Crash leaves 1 dead after being trapped inside a vehicle near Murray, KY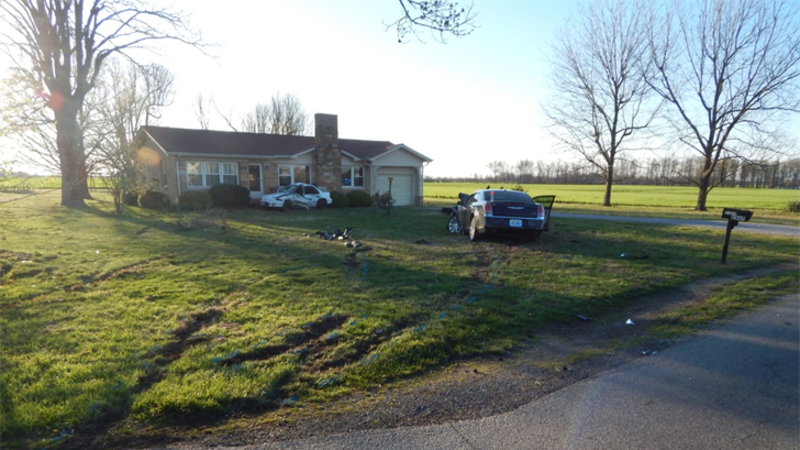 Updated: Apr. 1, 2017 at 10:26 PM CDT
MURRAY, KY (KFVS) - A Dexter man is dead after an accident trapped him inside his vehicle.
According to the Calloway County Sheriff's Office the incident happened on April 1 around 4:30 p.m.
Officials at the sheriff's office received several reports about an injury accident that lead to one person trapped inside their vehicle at the intersection of Kirksey Highway and Palmer Road in the Kirksey area northwest of Murray, Kentucky.
Deputies arrived at the scene and found a two vehicle accident. One of the drivers, Stephen Reed 35 of Dexter, Missouri, was stuck inside his vehicle and had to be removed by what police say were mechanical means.
Reed was transported to an area hospital where he was later pronounced dead.
A passenger in Reed's vehicle, Bradley Donnell, 25 of Hardin, Illinois, was transported to the same hospital, then flown to another medical facility with critical injuries.
The operator of the other vehicle involved in the crash was Linda Beach 50 of Murray, Ky. Beach was not injured in the accident.
Witnesses of the accident stated that Reed's vehicle was traveling west on Palmer road and sped up when it approached the stop sign at Kirksey road.
Officials said Beach's vehicle was traveling north on Kirksey Highway approaching Palmer road.
Reed's vehicle failed to stop at the stop sign and traveled in to the path of Beach's vehicle. Beach's vehicle impacted Reed's vehicle in the driver's door.
Both vehicles left the northwest side of the roadway.
Reed's vehicle then struck a house at the corner of Washer Road and Kirksey Highway. The investigation is on-going at this time and officials said all people involved were wearing their seatbelts.
Download the KFVS News app: iPhone | Android
Copyright 2017 KFVS. All rights reserved.