IL Comptroller visits SIU campus to discuss budget impasse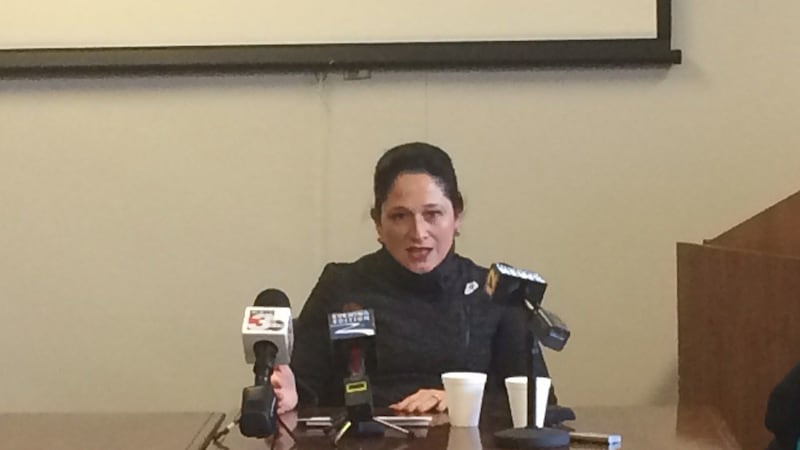 Updated: Feb. 9, 2017 at 8:15 PM CST
CARBONDALE, IL (KFVS) - One of Illinois' elected officials, Susana Mendoza, was in Southern Illinois University Thursday to discuss major key topics relating to taxpayers.
Imagine a roundtable discussion, filled with concerned and frustrated state workers and professors, finally talking face-to-face with their elected official.
Illinois Comptroller, Mendoza, has only been in office for eight weeks, and visited SIU for a discussion on the budget impasse. Specifically, her purpose in the visit was to speak with state workers on how the budget deadlock has directly affected them and their healthcare, to hear their personal stories.
Mendoza is like the Chief Financial Officer for the state of Illinois. She pays the states' bills and on Thursday, she was unscripted and direct with the people in attendance.
"The only way I could bring real value, to the fact that I'm being a independent watchdog, is to talk about what is happening, these consequences of going now into a third year without a budget proposal, because I don't thing we will actually have a budget proposal next week, is that this is the human cost of what we are experiencing, and it's only going to get more expensive by the minute," said Mendoza.
One person affected by the budget impasse is Jennita Chase.
"I was rather surprised when they told me they won't take our insurance until the budget is balanced here…I explained to them that could be two years or more, you know." said Chase.
On January 13, Chase had an appointment scheduled with a specialist that her primary doctor referred her to, but that office had closed down due to the ice storm.
She was told that they would not reschedule her appointment because they don't "take new patients with [HealthLink] insurance."
This roundtable event was organized by Jennita Chase, who is a professor at SIU in the department of Cinema and Photography.
First, she emailed Menodza's office, then started a conversation, and finally asked for help. Next, Chase says Mendoza and her team alerted Chase they were planning an trip to Carbondale to hear out her issues and the issues of many others.
This was just one of the many personal, poignant, stories that was voiced to the comptroller today about their healthcare concern.
One state worker was diagnosed with late stage cancer ten years ago and says, "For some reason, if I have to go through chemotherapy, there's a possibility I will not be allowed treatment due the insurance not paying and this could be a death sentence for me."
According to the Mendoza, she's "doing the best she can with limited funds" will prioritize disbursements of payments by what she calls, "worst case triage".
Illinois has an $11 billion backlog in bills with a lost of almost $700 million in unpaid interest and penalties.
One concerned attendee simply asked, "What do we do?"
Mendoza urged everyone in that room to read the Illinois Constitution, to educate themselves on the budget process in the Constitution, and, lastly, to demand the governor do his job.
Download the KFVS News app: iPhone | Android
Copyright 2017 KFVS. All rights reserved.