Marion, IL High School students build homes for class credit
Updated: Feb. 9, 2017 at 5:02 PM CST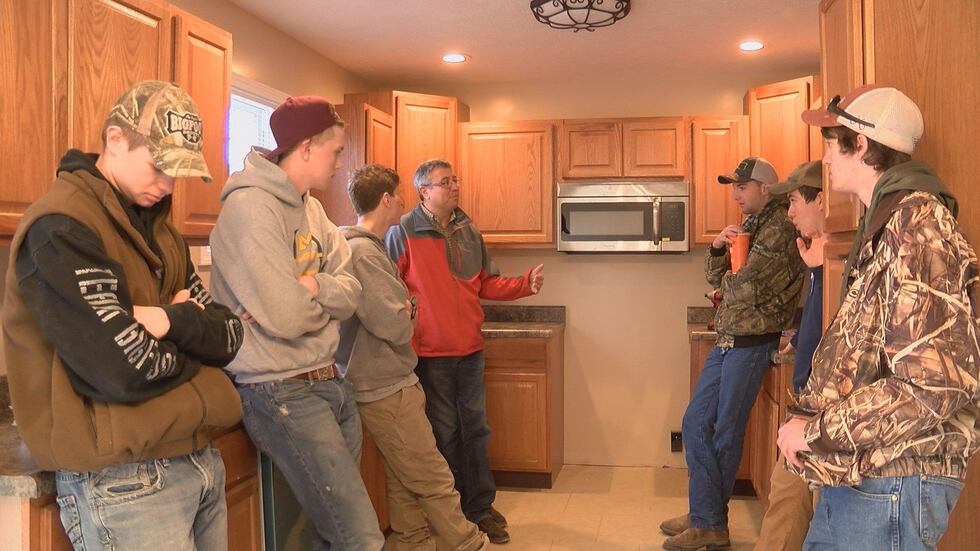 MARION, IL (KFVS) - In your high school shop class you may have built a spice rack, or maybe a jewelry box. But Marion High School in Illinois is taking shop projects to a whole new level by building houses.
"I enjoy coming out here every day," said Marion High School senior Alek Jimenez.
It's not your traditional classroom. How often can students say they built it themselves?
"It teaches you a lot of common sense, measurement, math… It's got everything," said Marion High School Senior Jay Krumrey.
"I can't believe the school district pays me to do this every day. It's crazy. I love this job. I love coming and building a house with these kids," said Marion High School trade instructor, Lester James.
So how exactly does it work?
The City of Marion gives the school empty lots that cost them money to maintain, and Mr. James takes the students through the entire process of planning, and building, a home.
"It's good to know that we've got somebody who knows what they're doing, and that's going to teach us how to do it the right way," said Jimenez.
When the house is done they put it on the market.
The proceeds go back into the school district, and fund their next project.
"It's not every day that you see high school kids putting together a house that somebody's going to live in for the rest of their lives. Even my parents - they take a sense of pride in it, that I'm doing that," said Jimenez.
The 12 students say more than anything they love working together.
"Everybody's really going to do their part, and we seem to work well as a team, and pull together and get it done," said Jimenez.
"It's a good learning experience for everyone that wants to get into building a house and one day maybe do it themselves, and do it for a living," said Krumrey.
This is something Mr. James is proud to see.
"This year has just been an absolute breeze and a joy to watch those young boys become men in this trade," said Mr. James.
"It's a sense of accomplishment, and then every time you drive by here with somebody and you point out 'hey – I built that'. It's a good experience, and it's something I'll remember for a long time," said Jimenez.
The students say the house should be finished within the next month, they hope to have it on the market by March.
Download the KFVS News app: iPhone | Android
Copyright 2017 KFVS. All rights reserved.