Cape Girardeau students read to shelter dogs and cats
Updated: Feb. 6, 2017 at 5:57 PM CST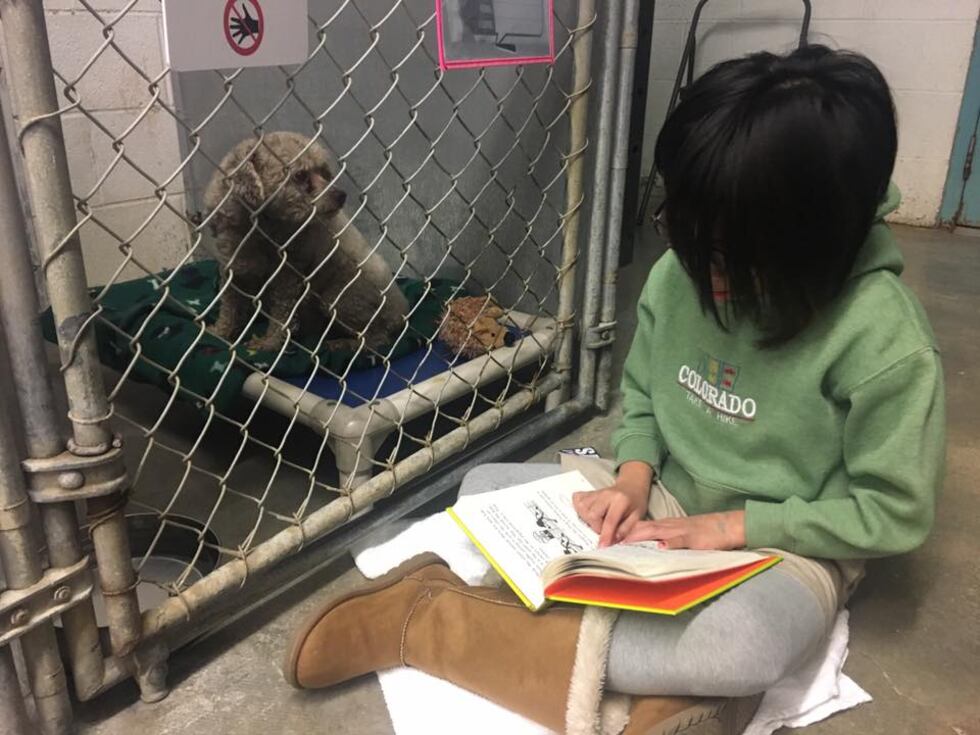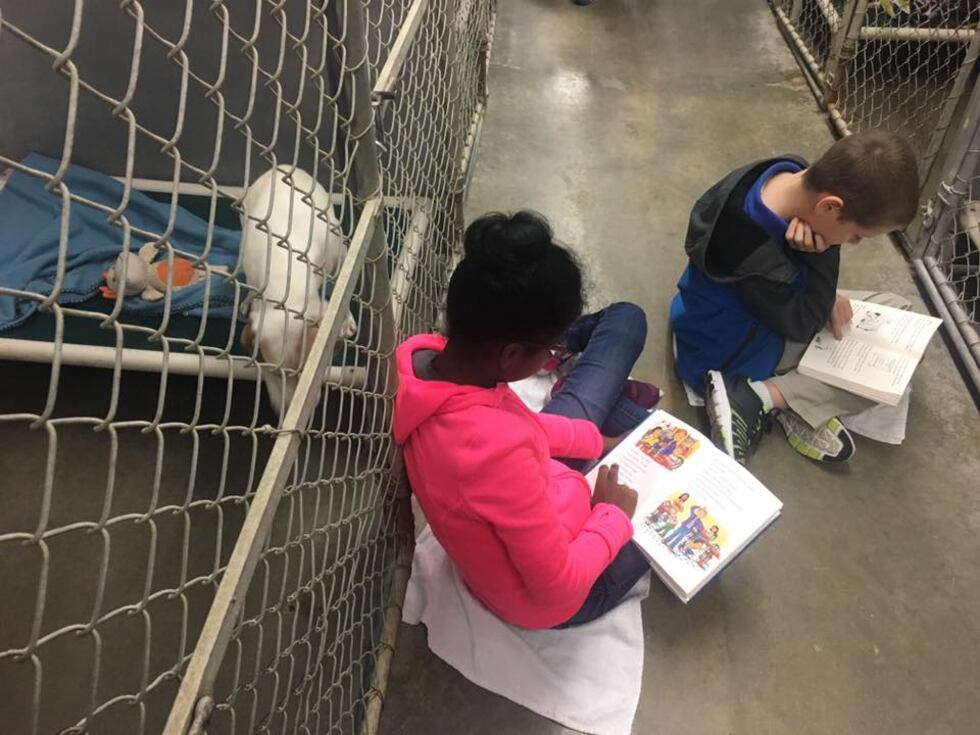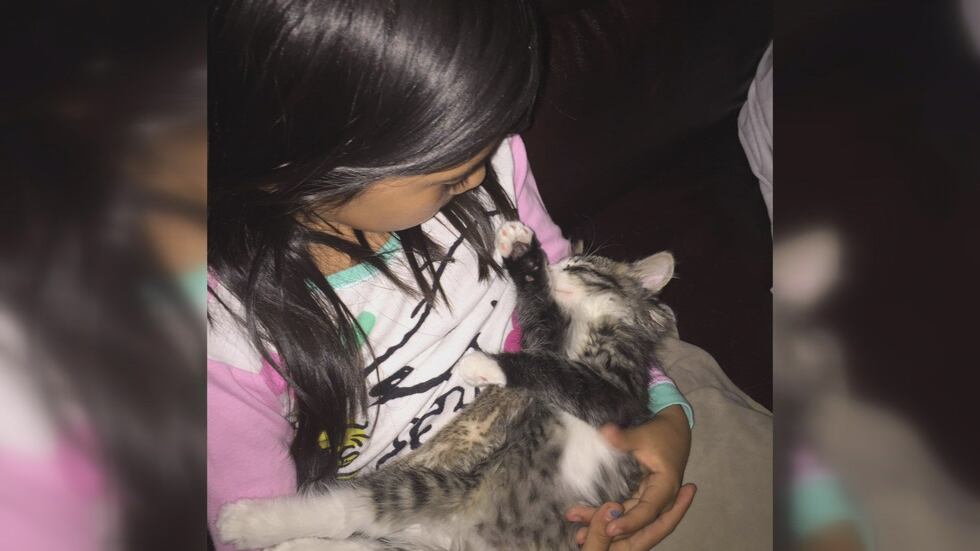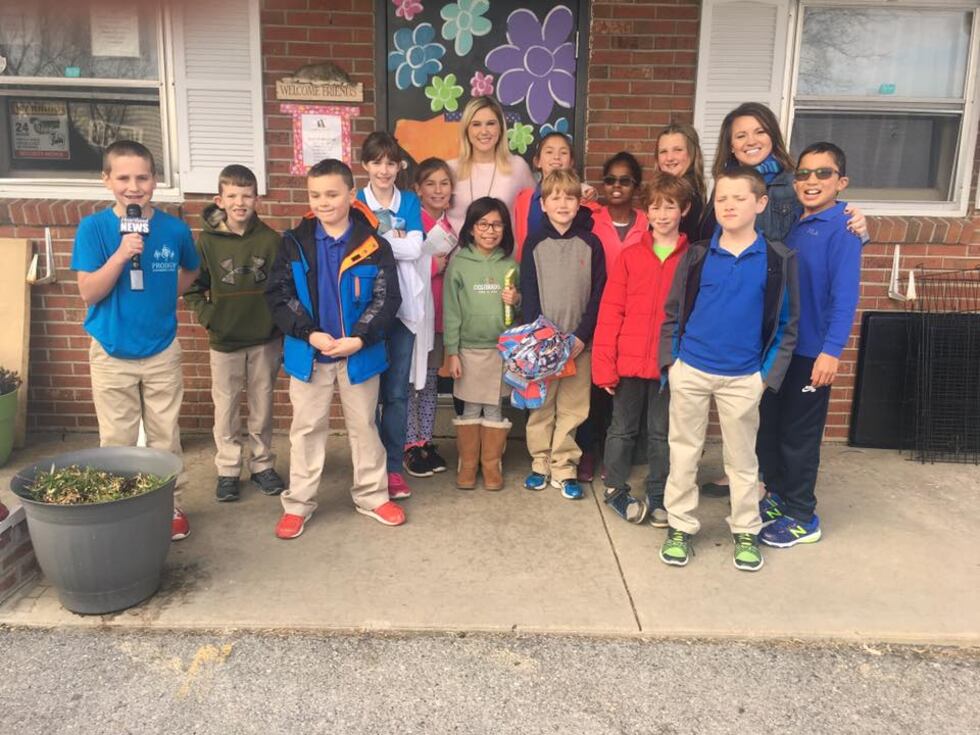 CAPE GIRARDEAU, MO (KFVS) - In Cape Girardeau, an elementary school teacher is helping her students practice reading to a very unique audience.
When Mrs. Pederson told her third and fourth graders at Prodigy Leadership academy they would be reading to animals, they were more than a little excited.
Once a week right after school the doors of the Humane Society of Southeast Missouri open, and so do thirteen little books.
"The kids are really excited to come. They have their favorite places they like to be. Some really like to be with the cats, and some like to be with the puppies," said 3rd and 4th grade teacher Jessica Pederson from Prodigy Leadership Academy.
"I like that they get to be cared for, and that we get to have knowledge in our book, and they are always happy and cute," said 3rd grader Isabel Jones.
The 3rd and 4th graders can practice their reading, and be a best friend, if only for a hour.
"When you're reading the book they just fall asleep sometimes," said Isabel Jones.
"Sometimes it makes me cry, because they always snuggle up and they're shaking. I make them not shake anymore," said 3rd grader Savannah Jones.
"Every time when you first get in here the dogs are like yelling really loud and when we're reading they calm down," said 4th grader Channing Pattengill.
"It's what teachers want their kids to be able to do. Get out into the community, to experience different things, to serve, to learn compassion. There's so much that happens here that can't happen inside the four walls of a classroom," said Pederson.
Sometimes that hour can become a lifetime friendship.
"I do have one in the cat room except it already left to go home, and he was really cute, and it's home with me," said Isabel Jones who's family adopted a cat after her brother went through the program.
Even if it's not forever, the kids hope they can make their lives a little better.
"We know that our job here is temporary, and our connections are temporary, but we just look at it as it's our job to love these animals for this moment in time," said Pederson.
"Since they don't have any homes we want to make them feel happy and that they are cared for," said Isabel Jones.
The Humane Society said they love the program, and it helps the animals learn to be around children.
Which can help find them their forever home.
Download the KFVS News app: iPhone | Android
Copyright 2017 KFVS. All rights reserved.