Driver plows through 'Black Lives Matter' protesters in southern IL
Published: Jul. 11, 2016 at 7:29 AM CDT
|
Updated: Jul. 11, 2016 at 9:08 PM CDT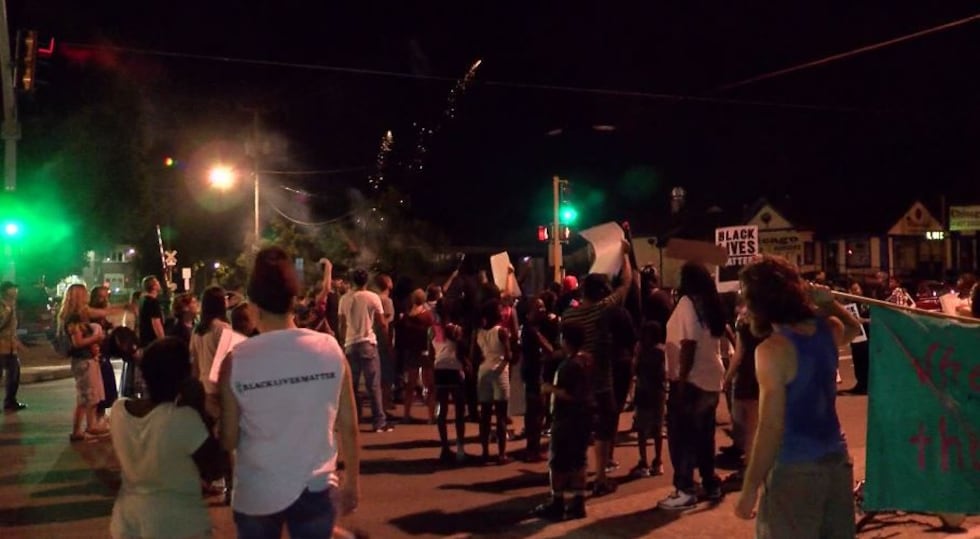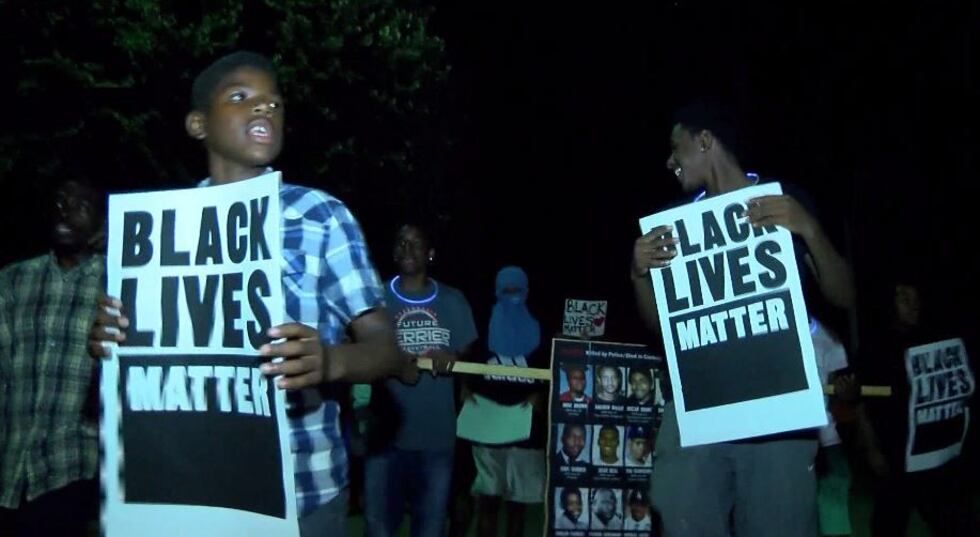 CARBONDALE, IL (KFVS) - The driver of an SUV plowed through a group of protesters during a "Black Lives Matters" march in southern Illinois on Sunday, July 10.
According to Carbondale police, at around 10 p.m., officers began to monitor demonstrators who began marching along Washington Street in Carbondale.
Police say they continued marching throughout the downtown streets, briefly assembled in front of the Carbondale Police Department, before returning to the Town Square Pavilion.
According to police, as they were returning to the pavilion, a vehicle tried to drive through the demonstrators in the 200 block of East Main Street while they were blocking traffic.
You can see this in a Facebook Live video captured by Heartland News.
In the video, you see the driver stop his vehicle just before the protesters. The driver gets out of his vehicle and shouts at protesters.
"All lives matter, not blacks, all lives," the driver said.
He then gets back into his vehicle, revs his engine and then speeds through the group.
WARNING! The video contains graphic language.
As many as 100 protesters were setting off fireworks, chanting and marching through the streets of Carbondale, Ill. around  11 p.m. when the incident occurred.
Police say an unknown demonstrator was either hit by the passing vehicle, or jumped on the hood of the vehicle. They say the vehicle then drove off before stopping a block away.
The demonstrators followed the vehicle and surrounded it. Police say as the driver tried to get out of the vehicle, he was hit in the face by an unknown suspect.
Next, police say an unknown suspect ignited a smoke bomb inside of the victim's vehicle, causing it to fill with smoke. It was then towed from the area.
Officers with the Carbondale Police Department responded to break up the crowds.
Police say neither suspect has been identified. They say the driver had minor injuries and did not require medical attention.
According to Lieutenant Matt Dunning with the Carbondale Police Department, at this time, no one has been arrested and no charges have been filed pending an investigation of the incident.
We reached out to Carbondale's human relations commission chair, Jerrold Heinrich, who said there were wrongs and rights done on both sides; and now it's time to come together.
"I think that we saw a manifestation here in this video of not, of not the police and the community having relationship issues, but in fact that the community itself expressing polarized opinions," he said. "And I think that that's something that needs to be addressed more specifically."
Heinrich said it's time members get involved in their community and talk about ways to improve it.
He said he strongly believes in the first amendment right and only urges peaceful protests, and for others to respect that right.
Sunday night's demonstration was the second in a week in Carbondale where protesters brought issue to officer-involved shootings.
Organizers say they plan to march again at 9 p.m. on Wednesday, starting at the Town Square Pavilion.
Download the KFVS News app: iPhone | Android
Copyright 2016 KFVS. All rights reserved.