Dexter elementary students treated to free Disney concert after winning national competition
Published: Apr. 9, 2016 at 12:41 PM CDT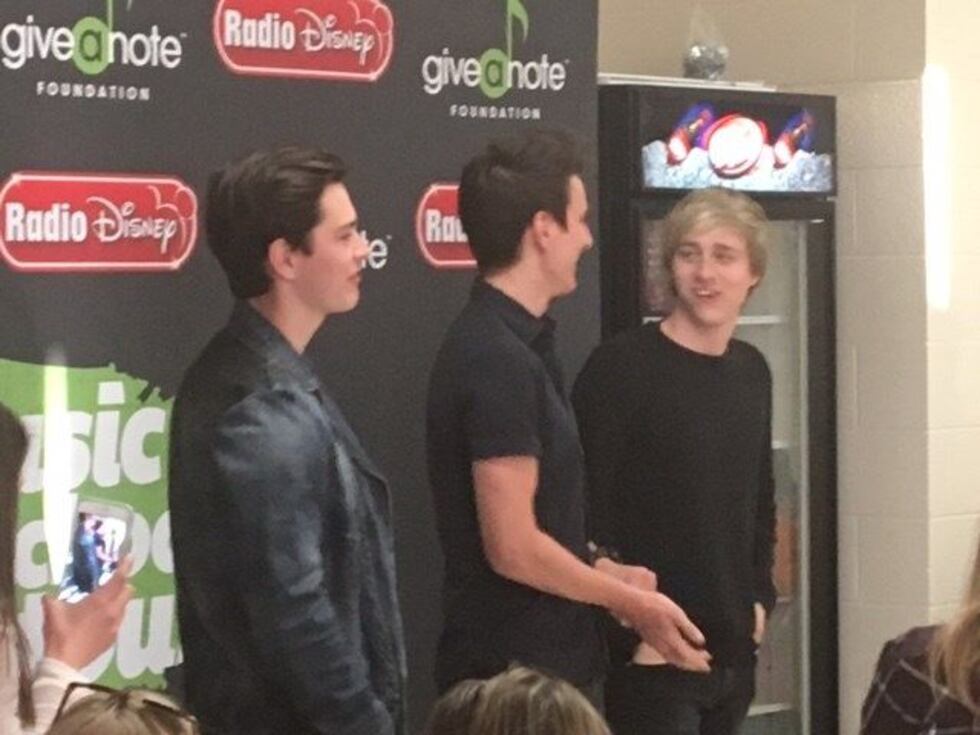 DEXTER, MO (KFVS) - Students at Southwest Elementary School in Dexter, Mo. were treated to a special concert Friday after they won a national music contest.
The band Before You Exit, made popular by Radio Disney, performed a free concert for the community of Dexter after the school's choir was one of six schools to win the Music In Our Schools competition.
Schools from all over the nation shared performances of songs that inspired their music students.
In March, votes were cast to select one school in each of six regions around the United States to receive a grant from the Give a Note Foundation for their music program, a celebration concert with a Radio Disney artist, and a Radio Disney Music Awards (RDMA) "ARDY" Statuette, recognizing the schools as honorary award winners of the 2016 RDMA, music's biggest event for families.
The competition is affiliated with the National Association for Music Education's (NAfME), an annual celebration during March which engages music educators, students, and communities from around the country in promoting the benefits of high quality music education programs in schools.
Here is the complete list of winners:
March 17: Shady Hill Elementary School, Ocala, FL (Marion County); Music Teacher: Sondra A. W. Collins

March 25: Spanish Fork Junior High School, Spanish Fork, UT (Utah County); Music Teacher: Angela Harman

April 1: Stapleton Public Schools, Stapleton, NE (Logan County); Music Teacher: Daniel Gibbs

April 8: Southwest Elementary School, Dexter, MO (Stoddard County); Music Teacher: James Eldreth

April 15: George A. Jackson Elementary School, Jericho, NY (Nassau County); Music Teacher: Andrea Gonnella

April 19: Maplewood Elementary School, Puyallup, WA (Pierce County); Music Teacher: Maggie Smith
Download the KFVS News app: iPhone | Android
Copyright 2016 KFVS. All rights reserved.