Sikeston YMCA employee arrested after videotaping in locker room
Published: Feb. 3, 2016 at 4:00 PM CST
|
Updated: Feb. 3, 2016 at 10:57 PM CST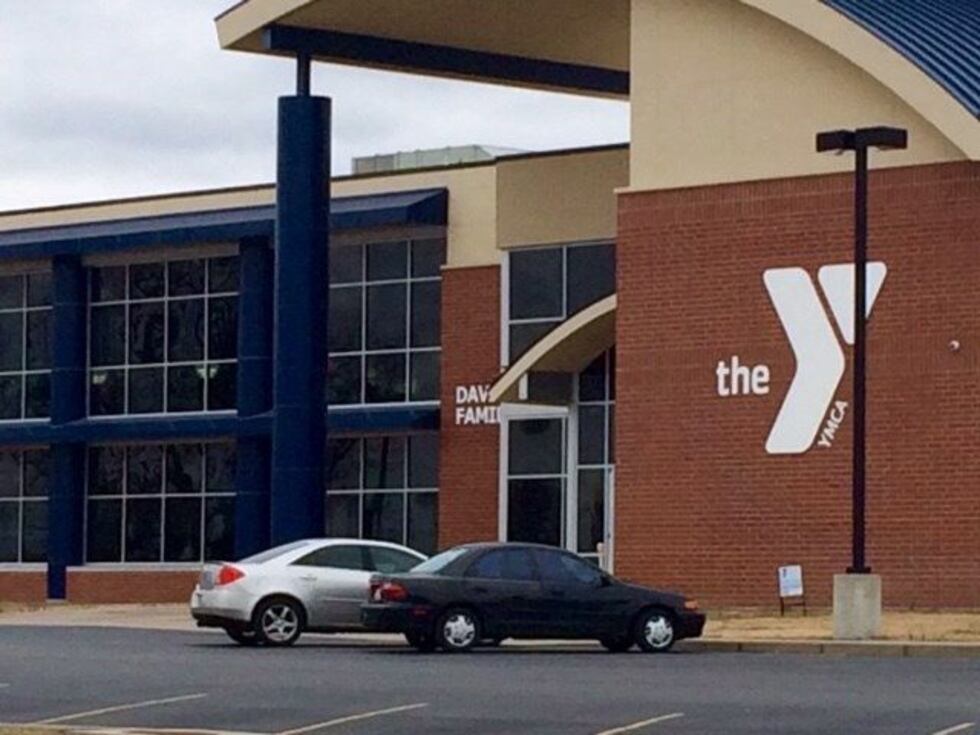 SIKESTON, MO (KFVS) - A 19-year-old Sikeston man was arrested after allegedly videotaping at least three people in the YMCA men's locker room.
Earl Madison, a four-year, part-time employee of the YMCA of Southeast Missouri, is facing three counts of invasion of privacy in the first degree, according to the Sikeston Department of Safety.
In a probable cause statement, Sikeston DPS reports officers were dispatched to the YMCA on Jan. 31 for a report of sexual misconduct.
The mother of an 18-year-old victim told officers her son had been recorded with a cell-phone in the men's restroom by an employee at the YMCA.
According to Sikeston DPS, the 18-year-old told investigators he was working out in the gym and spoke with Madison before going to the restroom.
The victim said Madison, who was off-duty at the time, followed him into the bathroom.
Police report the victim said he was using the restroom when he looked up and saw Madison using a cell-phone to record him while he was urinating.
During the investigation, Madison gave his phone to officers who located video of multiple men in various stages of undress in the restroom and shower.
At that time, Madison was arrested.
"It's very disappointing to us as staff, it's very disappointing to anyone affiliated with the YMCA, but it's not a reflection of what we are and what we stand for," CEO of the Southeast Missouri YMCA Jeff Partridge said.
According to the probable cause statement, Madison later told investigators he had been videotaping different men in the locker room while working at the YMCA on and off over the last year.
Madison provided the names of three people he videotaped that were at least 16 years old or older. Investigators plan to reach out to the victims.
Police say Madison said there could be others, but he doesn't remember their names.
"He was someone that we felt was a good employee or he wouldn't have been here as long as he has been," Partridge said.
Police believe he targeted people around his age. They are investigating the possibility of it happening in other locations. Police are looking into a possible incident at a university.
During the investigation, Madison also admitted to similar incidents he committed at the college he attended in a different state. Sikeston DPS is working with that jurisdiction to make this a joint investigation.
Sikeston DPS confiscated the man's phone and laptop. With consent from Madison, investigators also searched his room.
Madison is facing a $15,000 cash or surety bond. He has since been fired from the YMCA.
The incident remains under investigation.
Partridge said the YMCA plans to communicate to its members what investigators find once more information is found in order to make a final statement of what occurred and what the YMCA's steps will be going forward.
"We know the 'Y' is an important part of this community, and people rely on the Y, in particular, parents rely on the Y for the services that we provide," Partridge said. "I just want them to know that we're doing all we can. We'll always make their safety a priority and do all that we can to regain the trust, if we lost trust of some folks. [The YMCA's] safety and welling being is a high priority to us, it has been, and always will be."
Anyone with information is asked to contact Sikeston DPS at 573-471-4711.
Download the KFVS News app: iPhone | Android
Copyright 2016 KFVS. All rights reserved.