3 southeast MO burger joints make list of best in MO
Published: Jan. 24, 2016 at 4:53 PM CST
|
Updated: Jan. 25, 2016 at 12:46 PM CST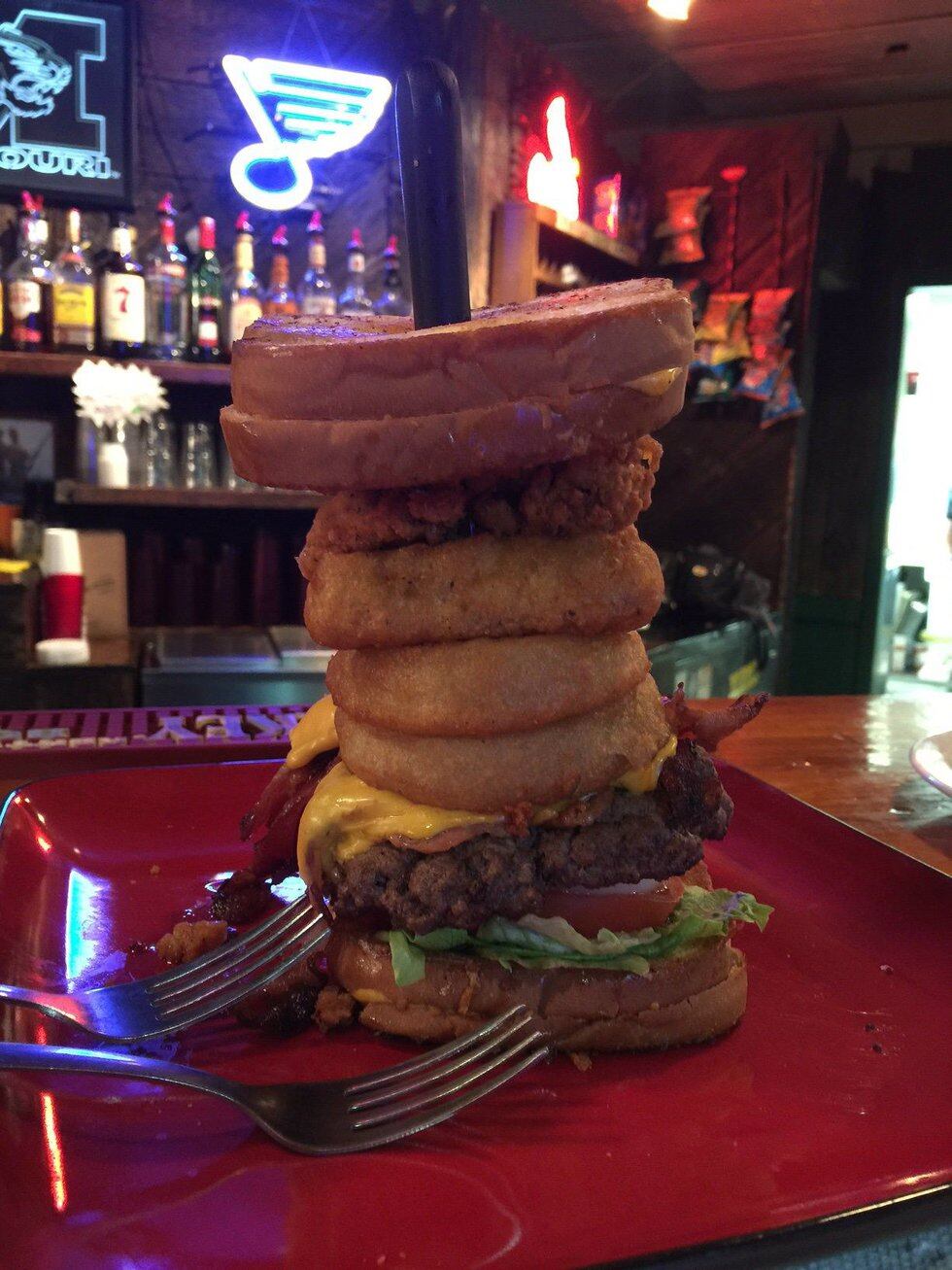 (KFVS) - Three southeast Missouri burger joints made it on a list of top 23 burger joints in Missouri.
Onlyinyourstate.com first published its list of top eight burger joints in Missouri in June 2015.
In January, the website published 15 more restaurants and boasts that these places will "make your taste buds explode."
Three restaurants in southeast Missouri made the list of 15 more great burger joints.
Kirby's Sandwich Shop in Sikeston was ranked #9.
The restaurant is an institution in town, serving burgers since 1907.
Kirby's is at 109 N. Kingshighway in Sikeston. It's open Monday through Saturday 7 a.m. to 7 p.m.
It's specialty is the Kirby Burger...a double cheese burger cooked with sliced onions.
Schindler's Tavern made #11 on the list.
Schindler's is located at 1029 State Highway A in New Hamburg.
Best known for the bologna burger, Schlinder's was named one of 51 great burger joints across the USA by USA Today in 2010.
The bologna burger is an 8-9 ounce patty with fried baloney on top served with grilled onions, ketchup, mustard and pickles on a bun.
The tavern has been in business at least since 1934 and there's plenty of tall tales told at the establishment.
One such lore is about the giant alligator gar found in the bar. Legend has it that two men in a covered wagon caught a 9-foot alligator gar in 1916 and brought it back to community where the entire town feasted from it.
This country bar made #12 on the list. The Mississippi Mud Saloon is located at 8492 Main Street in Altenburg.
The Mudburger is an experience in and of itself. This whopper of a sandwich boasts a 1/3-pound burger served between two grilled cheese sandwiches in place of a bun. It's topped with lettuce, tomatoes, pickles, onions, bacon, fried cheese sticks, onion rings, fried mushrooms, pizza rolls and jalapeno poppers, all held together with a steak knife.
It started with a group of local men came in and said they should just put all of it on a burger because they were so hungry. So they did and it stuck.
The saloon has been around for years, but was recently updated in the summer of 2015. Other items of note, the hot wings and the homemade fried ice cream are worth the extra calories. If you already ate the Mudburger, you're not worried about calories anyway.
See the full list of best burgers in Missouri.
Download the KFVS News app: iPhone | Android
Copyright 2016 KFVS. All rights reserved.