Lingering effects of New Year Flood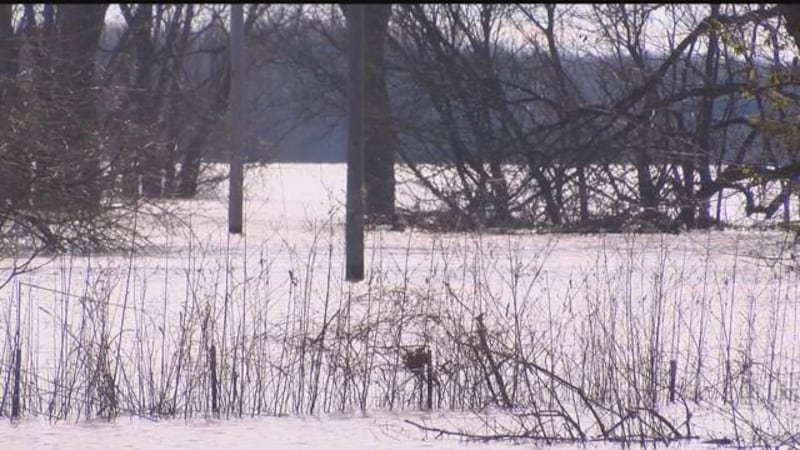 Published: Jan. 4, 2016 at 11:01 PM CST
|
Updated: Jan. 5, 2016 at 9:02 AM CST
(KFVS) - A week later, the New Year Flood is still causing some issues for Heartland communities.
Cape Girardeau's assistant public works director said there are several areas of concern.
Stanley Polivick said there is some nuisance leaking near the southern end of the flood wall, but nothing to be concerned about.
He also had good advice for anyone who will be dealing with cleaning up the flood in the next few days and weeks.
"If you live in an area that is flooded, everybody is happy the water is going down, but that is a mess," Polivick said. "It's going to be slick, it's going to be muddy, it's nasty, there are all kinds of things in the water that are not pleasant; and so take property safety precautions in your clean-up efforts."
Debris remains a concern as the flood waters recede. Cape Girardeau residents have two options for clean-up. You can drop off debris at the city's transfer station, which should reopen Thursday, Jan. 7 for regular business hours.
You can also drop off debris through Wednesday at the CWI's privately run facility at 18716 Highway 177 (just west of Procter & Gamble). Rules and restrictions could apply. For more information, call CWI direct at 573-339-0299.
Cape Girardeau residents can also schedule a special Wednesday pick-up of debris. Certain restrictions apply. More details can be found at cityofcape.org/publicworks or call 573-339-6351.
Buses at Nell Holcomb schools were running on Monday, Jan. 4 where they can, but high water was still preventing them from traveling in some places.
The flooding in southern Illinois is bad enough that at least two districts had to call of classes.
Egyptian Community Unit School District 5 and Shawnee Unit 85 were out of class until Monday, Jan. 11.
Download the KFVS News app: iPhone | Android
Copyright 2016 KFVS. All rights reserved.