Southern Illinois Veterans attend PTSD awareness event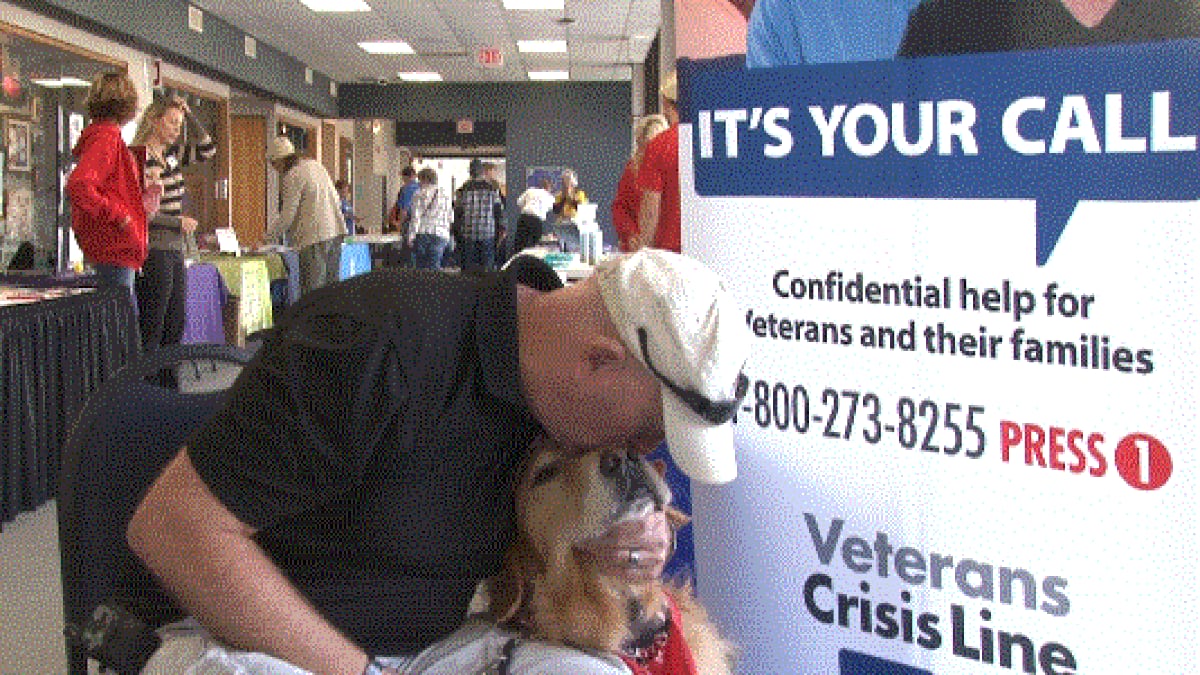 Published: Nov. 8, 2015 at 3:00 AM CST
WILLIAMSON COUNTY, IL (KFVS) - Groups of volunteers spent Saturday at John A Logan College raising awareness for Post-Traumatic Stress Disorder.
105 suicides occur every day across the United States, around 20 of which are military veterans.
Veterans and their families were able to ask questions about treatment options and support groups at JALC on Saturday, as well as hear from several speakers on the topic.
Kevin MacDonald says the event helps many reach out for the very first time.
"We're brought up to be strong, stoic and silent and not to discuss these things." MacDonald explained, "But I think the whole atmosphere is changing."
Macdonald served 20 years in the Army before an injury left him with severely damaged hearing, and hindered his mobility.
"This is Teddy," MacDonald said as he referenced a calm, but attentive golden retriever at his feet. "This bar on his harness, I can grab onto it if I almost lose my balance. He'll keep me upright. He watches out for me."
Sometime after his injury, MacDonald was diagnosed with PTSD as well
"Ask for help." He advised, "I mean, it's almost like a cliché, but who cares? You're not going to get anywhere until you make that first step."
MacDonald is now a volunteer for This Able Vet; an organization specialized in service dog training.
Download the KFVS News app: iPhone | Android
Copyright 2015 KFVS. All rights reserved.