12-year-old girl recovering after venomous snake bite
Published: Sep. 21, 2015 at 10:44 PM CDT
|
Updated: Sep. 21, 2015 at 11:40 PM CDT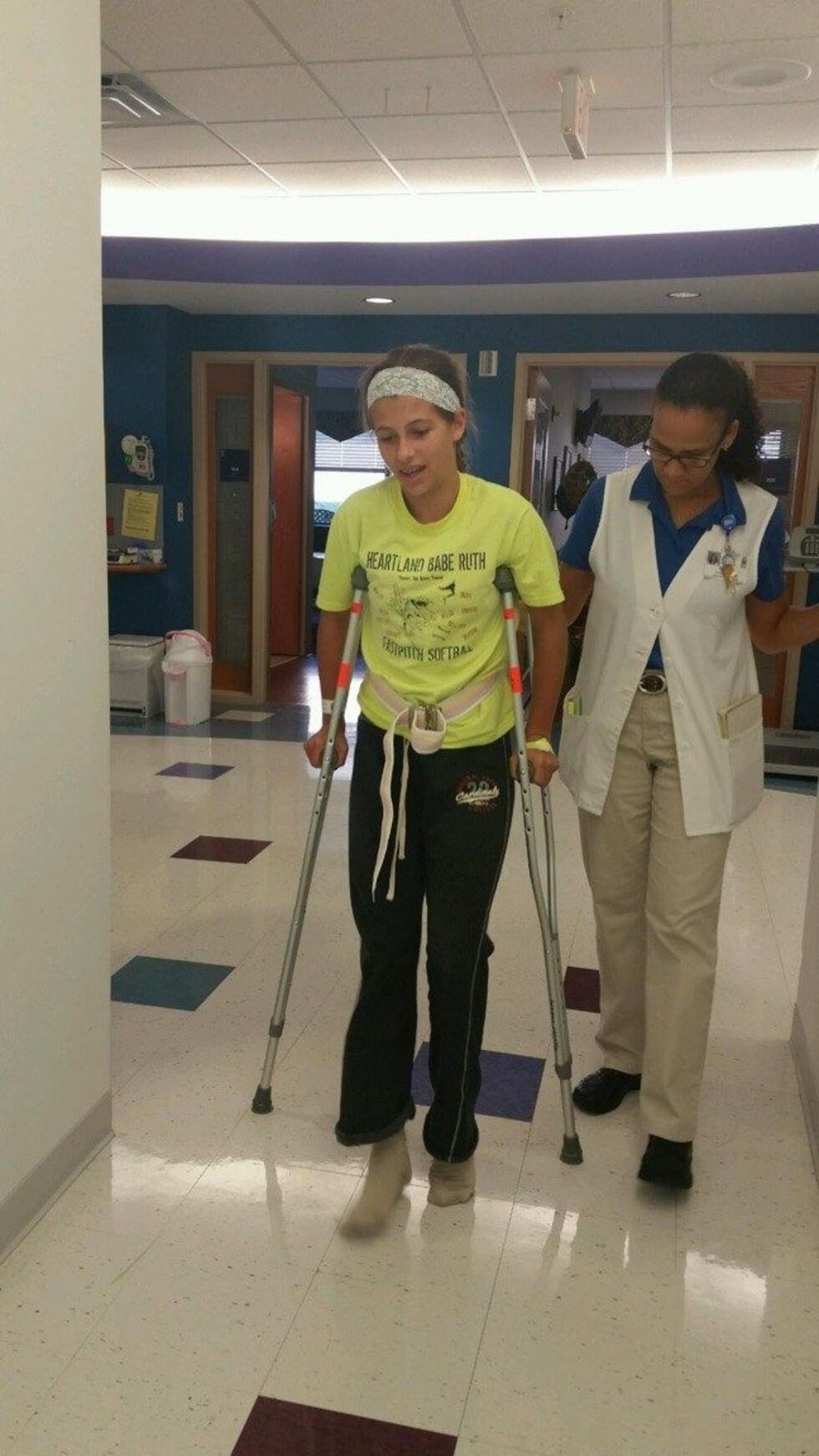 CHAFFEE, MO (KFVS) - A 12-year-old girl is recovering after she was bitten by a venomous snake a just off her neighbor's front porch.
Snakes begin their migration in early fall to find warmer spots for the winter. That means they become slightly more common of a sight.
Catie Davis got out of the hospital early Monday and is doing well, but she says the previous Thursday was a scary night for the whole family.
"The throbbing started to move all the way up to my hip and I started screaming" Davis explained on Monday.
"I know she asked me then if she was going to die." said mother Linda Barnes Davis.
Catie Davis and her family says it started like a relaxing Thursday night; a football game, a pizza on the way, and a trip to the neighbor's house for a visit in Chaffee, Mo.
"My first thoughts were 'Why did I let her go outside barefoot, why didn't we stay 10 minutes longer? Why didn't we go pick up the pizza instead of having it delivered.' You know, we would have just avoided all of that." Linda Davis said.
"I was barefoot outside, it was dark, and I backed over a copperhead snake" Catie Davis recalled.
There are 39 types of snakes in the region, and the 14-inch copperhead is one of the five species with a venomous bite.
"They're just running their course as nature expects." Linda Davis said. "Had she taken two steps the other way, this would never happen. The snake wasn't seeking her. I'm sure it was afraid of her."
Most area hospitals keep tabs on species in the region, and are ready to treat anyone who arrives with a bite mark.
"They were worried about how much it had progressed," explained Catie Davis as she recalled her stay at the hospital. "So there's a spot here where it got up my leg and when it got to a certain point they gave me the anti-venom."
Mother Linda Davis says the close call was a sobering moment.
"I beat myself up a whole bunch of times, things I should have done different," Linda Davis said. "But she's here, and she's gonna play softball…It's just too close to home, you just don't think its ever going to happen to you."
Catie is well on her way to full recovery. She returns to school on Wednesday, and should be playing softball again in a few weeks.
Download the KFVS News app: iPhone | Android
Copyright 2015 KFVS. All rights reserved.