Suspect dead after KY state trooper killed in line of duty
Published: Sep. 14, 2015 at 3:55 AM CDT
|
Updated: Sep. 15, 2015 at 12:51 PM CDT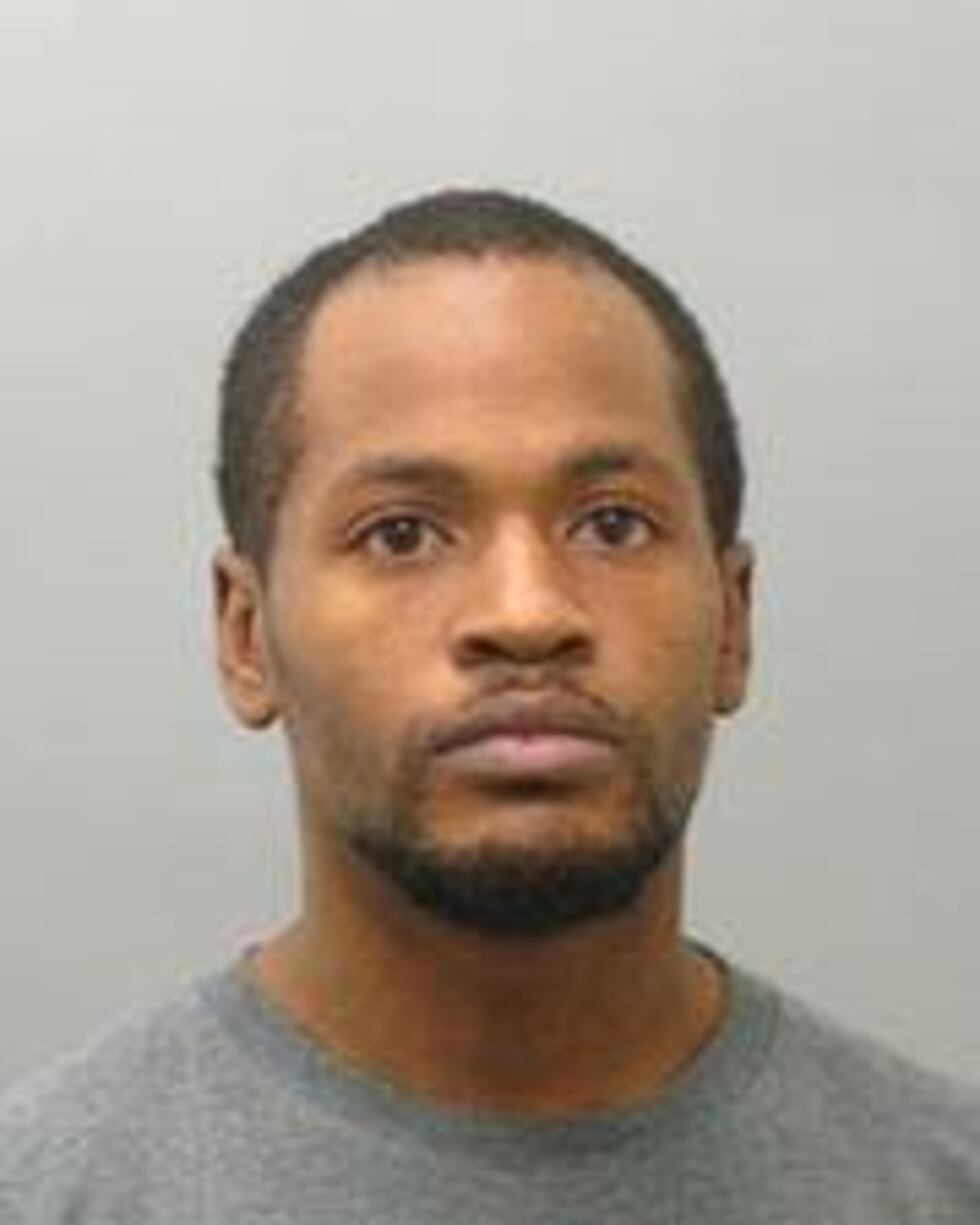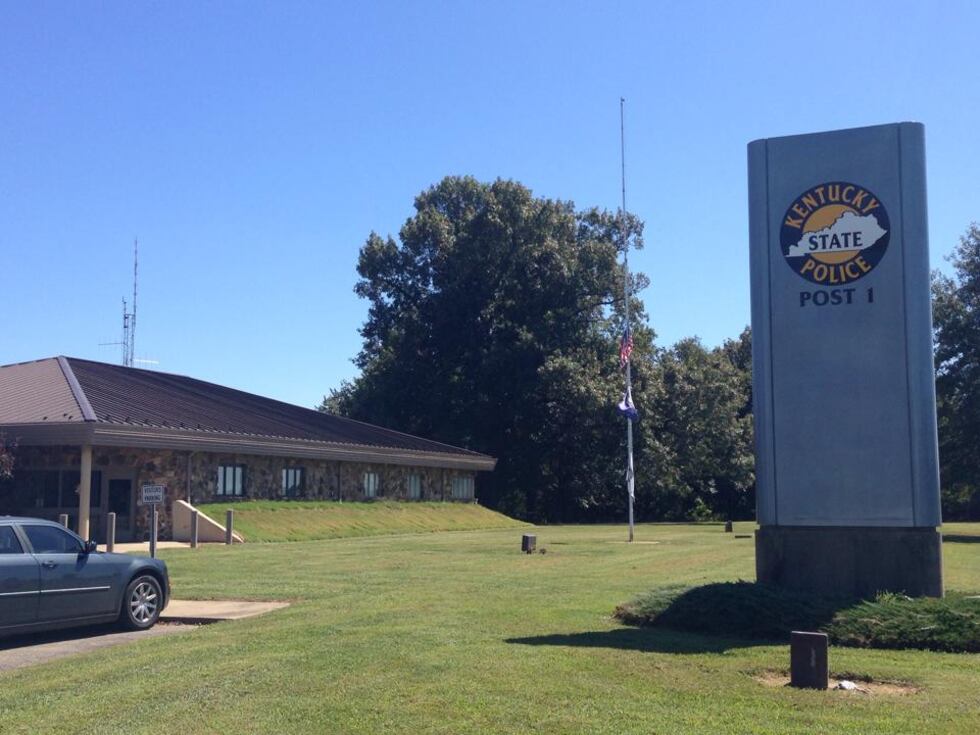 LYON COUNTY, KY (KFVS) - The suspect in the shooting death of a Kentucky State Police trooper was shot and killed Monday morning after a lengthy manhunt.
KSP Trooper Jay Thomas says the suspect, Joseph Thomas Johnson-Shanks, 25, of Florissant was shot by a special response team Monday morning after a lengthy police manhunt. He was taken to the hospital in Princeton where he died at 8:23 a.m.
Thomas says Trooper Joseph Cameron Ponder, 31, was shot and killed Sunday night after a traffic stop and police chase.
Ambrea R.J. Shanks, 18, of Florissant is charged with hindering prosecution or apprehension 1st degree (Class D Felony). Shanks was taken to the Caldwell County Jail.
Shanks was a passenger in the vehicle and a niece to Joseph Thomas Johnson-Shanks.
There were three other passengers in the vehicle at the time of the traffic stop. Two passengers who were are under the age of six and a 22-year-old woman. The children were released to a relative.
An autopsy was conducted on Trooper Ponder Monday in Louisville. The results are pending.
Trooper Ponder's body was taken from the medical examiner's office in Louisville to Hardin County, Ky. on Monday afternoon.
A long line of law enforcement officers surrounded the hearse. We're told people along the route stopped to honor Trooper Ponder.
An autopsy is scheduled for Johnson-Shanks on September 15 in Madisonville, Ky.
The investigation is continuing by the KSP. Multiple agencies are assisting with the investigation.
"We're all just holding it together the best we can and continue to do our jobs," said Trooper Thomas. "It's tough on us and it's tough on our families."
This is the second trooper to die in the line of duty for Mayfield Post 1 in 2015.
"We're just trying to stay positive and doing our job the best we can," Trooper Thomas said.
The chase and shooting
Trooper Ponder conducted a traffic stop around 10:20 p.m. Sunday on Interstate 24 near mile marker 59 in Trigg County.
According to KSP, Trooper Ponder stopped the vehicle for speeding at 103 mph.
Johnson-Shanks had a violation for a suspended driver's license.
Trooper Ponder was trying find a hotel room for the group because no one else in the in the vehicle had a driver's license.
Two woman and two children, ages 2 and 5, were also in the vehicle. No word on the children's relation to the suspect.
While Ponder was arranging for a room with a sheriff's deputy, Johnson-Shanks then drove away.
During the chase, police say the speeds got up to 115 mph.
The chase ended with the suspect stopping abruptly near mile marker 49, causing Ponder to run into the rear of the suspect's vehicle.
The suspect leaned out of the driver's side window and shot the hood, windshield and window of Trooper Ponder's car, striking Ponder multiple times. It is not know how many shots were fired. Ponder was in his car when he was shot.
Ponder died of his injuries at the Caldwell Medical Center in Princeton, Ky. at 11:41 p.m. Ponder was shot around 10:30 p.m.
The suspect abandoned his vehicle on the median and ran away.
The woman and children were detained at one point.
Johnson-Shanks was found in a wooded area off of I-24 just after 7 a.m.
The suspect was armed with a firearm and refused verbal commands to lower his weapon.
That's when he was shot by members of a special response team and taken to a Princeton hospital where he died at 8:23 a.m.
Police carry suspect through woman's yard
The massive manhunt for Johnson-Shanks was called off when he was found in the woods just a few feet away from a home in a quiet neighborhood.
Homeowner Nila Kotlarich said it all started at around 2:30 a.m. Monday when police woke her up to let her know they were looking for an armed and dangerous man.
"They said there was someone that shot somebody," she said.
That somebody was 25-year-old Joseph Johnson-Shanks from Florrisant, Mo. who police suspected shot and killed Kentucky State Trooper Cameron Ponder.
Caught in the middle of it was Kotlarich. Her property bumps up to where police shot Johnson-Shanks on Monday morning after they say he refused to drop his gun.
She said dozens of police had her property surrounded until well after day break. A sight she never expected to see living in such a rural area.
Walking through her backyard, she calmly recalled where police carried out the suspected shooter, from the woods behind her house, to a waiting ambulance.
"I went down to let my chickens out of the coop and I come up here, it's about 7 o'clock, and I heard a gunshot. And I come out and he asked me to move my car so they can get the ambulance in here, so I figured they got him," Kotlarich said. "I moved my car and they brought him out."
Kotlarich said she and her husband have lived there for about two and a half years and she never expected to witness something like that.
"I expect this in town, not out here," she said.
Kotlarich said she's not going to move, but the incident was an eye-opener.
The victim
Trooper Cameron Ponder, 31, is originally from Rineyville, Kentucky.
His hometown and the rest of Hardin County, Ky. remembered him on Monday. He is a U.S. Navy veteran. He was a decorated combat veteran.
Ponder recently graduated from the KSP Training Academy, and started working for Kentucky State Police in January.
"He was very proud to be a Kentucky State Police trooper," Thomas said. "He was new and he was eager. He absolutely loved his job."
Ponder was stationed at Post 1 in Mayfield and was assigned to the Trigg County area.
He had plans to move closer to home with in the next year. He was single and did not have children.
"Pray for our guys that are out here," Lyon County Judge Executive Wade White asked.
This is the second KSP trooper to die in the line of duty in 2015.
"We are a close tight-night group and we're all brothers and sisters," Thomas said.
Trooper Eric Chrisman was killed in a wreck in June 2015.
Chrisman and Ponder graduated together and were both assigned to Mayfield Post 1.
Ponder's family asked for privacy during this difficult time.
The suspect
Joseph Thomas Johnson-Shanks, 25, of Florissant, Missouri.
He is described as a black male, approximately 5'5", 140 pounds, with brown eyes and black hair.
Johnson-Shanks may have left a video message just minutes before police shot him and took him into custody, according to WSMV.
In the Snapchat video, which lasted less than 10 seconds, the suspect said his last goodbyes.
"If I don't see anybody anymore, I love all y'all," Johnson-Shanks said on the recording. "I did something I didn't mean to. I'm gonna regret it."
A spokesman for Kentucky State Police verified the man in the video as Johnson-Shanks, according to WSMV.
According to the St. Louis County Police Department, Johnson-Shanks has been arrested at least twice.
In May of 2015, he was charged with a felony for allegedly stealing lottery tickets.
In August of 2014, he was arrested for failing to appear in court after being charged with destruction of property.
Interstate closure
All lanes of Interstate 24 are now open to normal traffic flow between the 45 and 56 mile marker in Lyon and Caldwell counties.
Police were focused on locating the suspect in a wooded area between about the 45 and 49 mile marker. This is along I-24 extending from the Eddy Creek area to around Bells Creek, which is generally north of the Lamasco community in southern Lyon County.
I-24 was closed until 2 p.m. Monday while authorities investigated the shooting. Investigators used 3D scanners.
Community wraps arms around Kentucky State Police
A busy but somber place on Monday as the flag flies at half-staff. There was a press conference at 4 p.m. and then a prayer service was held on Monday evening at Kentucky State Police Post 1 in Mayfield.
It had been less than 19 hours since a young trooper was killed.
Locals say they want law enforcement to know they stand behind them, the mourn with them and they pray for safety and comfort.
Trooper Cameron Ponder's fellow officers describe him as eager and a man who loved his job. They say they appreciate the public's thoughts and prayers.
An area pastor said it's times like these that the community has to pull together.
"Fear and shock," those are the words a Lyon County business owner used when recounting Sunday night's shooting.
The barbecue restaurant is located right off of the interstate, near where the suspect fled from the scene.
The business owner said it's a sad situation for the entire Lyon County community.
"You wouldn't think it would happen in your community until it actually does, and then it just becomes reality of what's really going on," Megan Riley said. "Not knowing the circumstances surrounding the situation, it's still sad for everybody. There's two lives lost for absolutely no reason at all."
When tragedy strikes the Heartland, we frequently hear about stories of people stepping up to help their fellow man. So, it was no surprise when a business helped travelers who were stuck when Interstate 24 was shut down for hours while the shooting investigation continued.
We also caught up with a Houston, Texas man who was passing through town. He said he knows the heartbreaking feeling when a community loses one of their own heroes, but it's not only the Heartland that's feeling the pain of this loss.
"Police are people that we know," Ray Wilson said. "Police are the people on our blocks and in our cities. So, it affects all of us and if this continues, it's a very serious thing and I'm afraid the kind of escalation we might see is very scary."
Wilson said it's time for the entire nation to come together and support those who put their lives on the line to keep us safe.
Funeral arrangements
Coffey & Chism Funeral Home in Vine Grove, Ky. is handling funeral arrangements.
Visitation for Trooper Ponder will be from 1 p.m. until 8 p.m. Thursday at the Stithton Baptist Church, 95 Park Ave., Radcliff, KY 40160. There will be no visitation prior to the service on Friday.
Funeral services for will be held at 11 a.m., Friday, September 18 at the Severns Valley Baptist Church, 1100 Ring Road, Elizabethtown, KY 42701.
Burial with military honors will be at the Kentucky Veterans Cemetery Central in Radcliff following the service.
Trooper Ponder was a member of the Church of Christ, Elizabethtown, KY. He was an avid hunter & fisherman who loved the outdoors. 

Survivors include his father, Joseph Ponder of Radcliff, KY; his mother, Brenda Tiffany & her husband, Allan of Rineyville, KY; his fiancée, Chrystal Coleman of Radcliff, KY; a sister, Kelly Ponder of Elizabethtown, KY; two brothers, Damon Tiffany, Travis Tiffany; his grandma, Erika Shook of Vine Grove, KY; a niece, Mahlea Starks of Elizabethtown, KY; and a host of family & friends. 

Download the KFVS News app: iPhone | Android
Copyright 2015 KFVS. All rights reserved.