Extreme haunted house brings controversy to small IL town
Published: Jul. 18, 2015 at 12:43 AM CDT
|
Updated: Jul. 18, 2015 at 3:02 AM CDT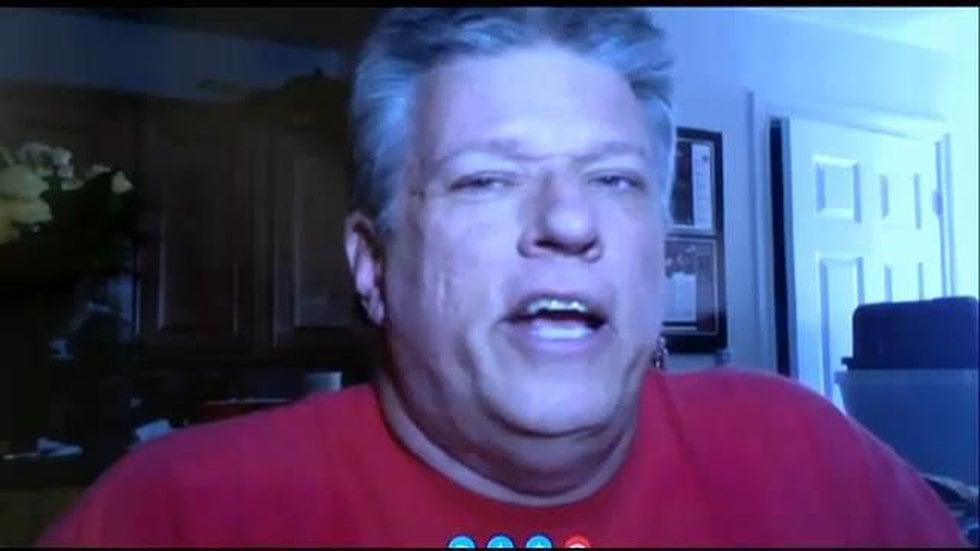 MCLEANSBORO, IL (KFVS) - A controversial thrill house is set to open in McLeansboro, Illinois later in 2015.
McKamey Manor is a world-renowned haunted house. The owner calls it a custom horror film experience.
People voluntarily put themselves into some pretty terrifying situations. They actually have to have a not from their doctor saying their heart can handle the terror.
It's not moving to southern Illinois without a little controversy.
Russ McKamey said that he wants to set up his one-of-a-kind thrill house in a McLeansboro building at the corner of Cherry and Pearl Streets. However, word of McKamey's move has some people in town on edge, saying they don't want him to come because what happens in McKamey Manor is borderline torture.
McKamey Manor is arguably the world's scariest haunted house.
A place where visitors agree to being tied up, gagged and forced fed for as long as eight hours.
We could only show you a glimpse inside. Most of the video shared with us was not suitable for television.
"But these are things that people understand and know and expect," Russ McKamey said. "Again, this is not for the average crowd."
Over the past 14 years, thousands of scare seekers have visited the attraction at Russ McKamey's San Diego home.
McKamey hand-picks the guests himself. Guests who have to meet a long list of requirements, including their signatures on a 10-page waiver before they're allowed inside.
"I know that what we're doing is just smoke and mirrors and is just entertainment," he said. "And most people understand that as well."
In a city with a population of more than 3 million, this odd nitch seems to blend in. But looking for an area more financially suitable, McKamey Manor is about to begin a 2,000 mile trek with it's sights on a new home.
"The haunt capitol of the world is the Midwest," McKamey said.
That's what brings him to McLeansboro, where right in the middle we find Patricia Irvin, who's offered up her building to be the new McKamey Manor.
"Because Russ' name is attached to it, people are just blowing it all out of proportion," she said. "You don't have to come then either, but let other people come that want to enjoy it."
While some people in town like the idea: "Yeah, it's definitely different," said McLeansboro resident Travis Workman.
"As long as it will eventually bring more jobs to McLeansboro. I'm ok with it," Christopher Hutchcraft, also of McLeansboro, said.
Hundreds have taken to social media, for and against. Some going as far as threatening to burn down the building.
Despite the threats, Russ McKamey said he's set on moving his terrifying attraction to southern Illinois.
This might not be your cup of tea, but 27,000 people want to drink of it. That's how many people are on the wait list for this extreme haunt.
Download the KFVS News app: iPhone | Android
Copyright 2015 KFVS. All rights reserved.