I-Team Special Report: Cape Girardeau mail delay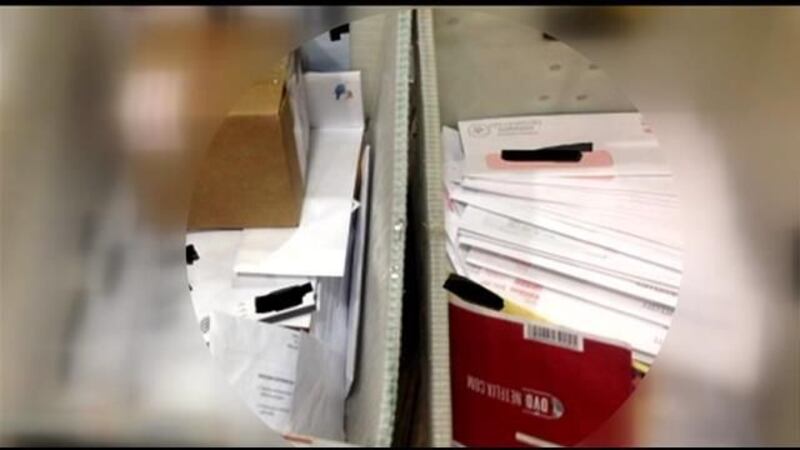 Published: Aug. 7, 2014 at 4:39 PM CDT
|
Updated: Jul. 17, 2018 at 7:21 PM CDT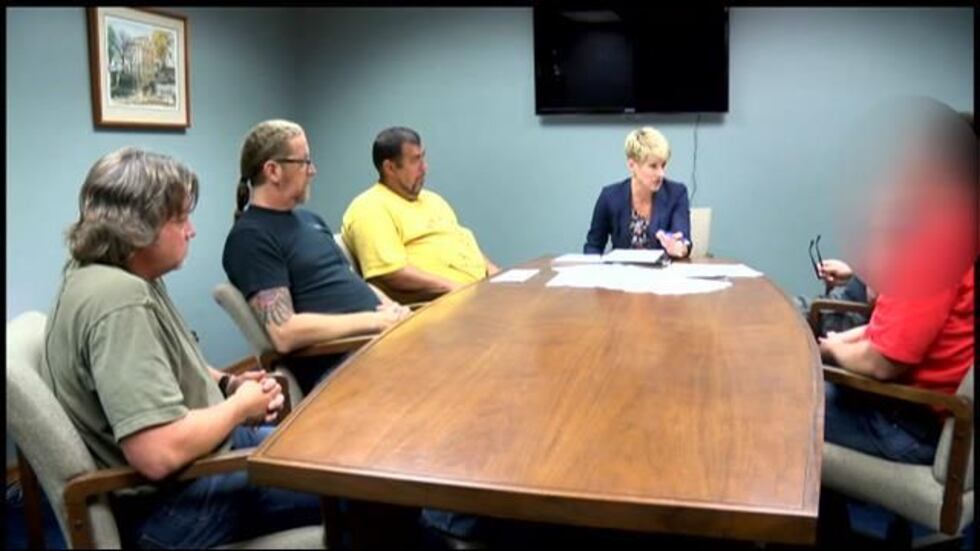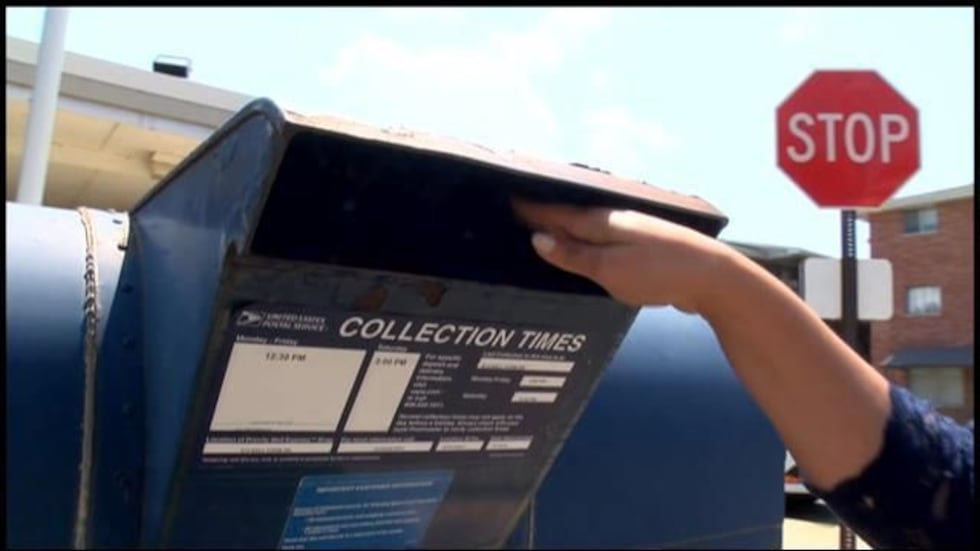 It's no secret the U.S. Postal Service is losing money, and cutting back.
Now, how do you feel when we tell you local postal workers say your mail is being intentionally delayed?
And it's not to save money.
Five of them speak out, in an I-Team special report.
Are you worried about losing your job, we ask the postal worker we'll call Walker, whose identity we are concealing. He works at the Cape Girardeau Mail Processing plant.
"I am," he responds. "I'm very worried about losing my job."
So, why is he speaking out?
He said your mail is being delayed on purpose.
"I would like to see someone come in and do an actual, thorough investigation because the wrongdoing is there," he said.
Walker met with us recently along with four of his colleagues. They had a single goal in mind: To tell you what they say happens to your mail at the Cape Processing Center.
"I'm not afraid to put my face out there," said 16-year postal veteran Jay Ridenour, who chose not to have his identity concealed. "If something is wrong, I'm going to stand up for it."
"They have gone through the proper channels to try to stop the wrong doing," said local union President Greg Davidson. "They've met great resistance."
Walker said it started last fall, when he found mail in a container destined for Park Hills that had no business being in there.
"They had mail that was unsorted, from all parts of the country, that St. Louis was sending down layered on top of Park Hills mail in those containers," he said.
"And it wasn't just once or twice," said 28-year postal veteran Robert Stevenson. "It was maybe once or twice a week or more."
This worker we'll call John worked alongside Walker when those bins came in.
"I was stunned to see that amount of mail miss-sent to us," he said.
These men believe the first round of processing center closings led to an overwhelming amount of mail at the St. Louis Network Distribution Center, or NDC. So, they believe some of that mail got sent into basically a 24 hour no-man's land. It traveled to Cape Girardeau, then Park Hills, then back to Cape Girardeau, and back to St. Louis.
"And what that did was, that prevented that mail from being scanned into the postal mail stream," Walker explained.
"The only reason we could come up with was because it was an intentional effort to hide mail," Ridenour said.
Walker contacted the Office of the Inspector General. He said he received an email in response that he shared with us, an OIG investigator saying she was very interested in his allegation.
"I have always suspected the NDC of hiding mail," the email reads in reference to the St. Louis facility.
But, Walker said he didn't just document misdirected out-of-town mail. He said local mail they would normally process and send out the next day was being intentionally held back.
"And we would pull that local to local mailing out and we would process it, until we were caught doing it and we were told to stop, to cease," he recalled. "They would actually lock that mail inside a cage, a locked cage on my dock, where we didn't have access to that mail."
So, why delay your mail? Walker and others believe an intentional delay now would soften the blow next year when the Cape Girardeau processing center closes. If you become used to your mail moving slowly now, you won't notice it when the next consolidations hit.
"And it's not just Cape Girardeau," Stevenson pointed out. "It's Sikeston. It's Poplar Bluff. It's every post office in southeast Missouri. Mail is being delayed. And they don't want it to go to St. Louis after a certain time of the day."
Walker shared his pictures and emails with retired postal worker Randy Zelznick. Zelznick operates this website, the 21st Century Postal Worker, a resource for current and former postal workers.
"I'm not surprised at all," Zelznick told us by phone from just outside Philadelphia. "There's no doubt in my mind that what's going on in Cape is nationwide."
But then in late June, another email stopped Walker in his tracks. He said it shows the investigator told him she could no longer assist him. This email directs him to the Kansas City OIG office. He said someone from that office just called him.
"I was told that no investigation existed," Walker said.
So were we. When we requested documents from the OIG regarding a Cape Girardeau investigation, we received an email instead. It reads in part, "I have spoken to the investigator and have been advised that no investigation was done regarding this issue." It goes on to say mail had been put on the wrong trucks, but there was no intentional delay.
When Randy Zelznick heard what happened, he chose to put all the Cape Girardeau information on his website.
"I said alright, this has to go public," Zelznick said. "This is ridiculous. This is a cover up and systemic problem. I am certain of that."
"These people have stuck their necks out, all on behalf of their fellow citizens in southeast Missouri," Greg Davidson said.
"As we sit here right now, do you still feel that mail is being intentionally delayed at the Cape Girardeau Processing Center," we asked Walker.
"I see it every night," he responded. "If I'm working, I see it."
The Unites States Postal Service sent us this email response to our story. The manager of the Cape Girardeau Mail Processing Center said it also represents her reaction to her employees' claims.
"Dear Ms. Sweeney,
In response to your upcoming report concerning the allegations at the Cape Girardeau Plant,
There is no evidence to support the allegations. In fact, the most recent independently collected results for overnight First Class Mail service reveal scores higher than 97 percent QTD for our Cape Girardeau customers.
The Postal Service has the utmost confidence in its employees who pride themselves on providing excellent service to our Cape Girardeau customers. If a customer has a service concern or questions please contact 816-374-9186.
Stacy St. John I Corporate Communications
United States Postal Service
Iowa City"
Walker and his union President Greg Davidson recently took all his photos and emails to the offices of U.S. Senator Roy Blunt and U.S. Representative Jason Smith.
We'll keep track of that effort, and any fallout from this report, and let you know what happens next.
In the meantime, let us know what you think.
Have you noticed a delay in sending and receiving mail?
CAPE GIRARDEAU, MO (KFVS) - Copyright 2014 KFVS. All rights reserved.