Missouri law requires meningitis vaccine for college students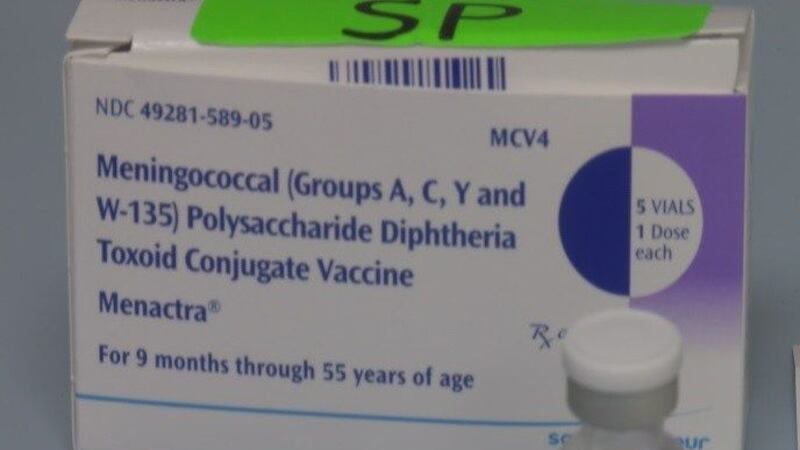 Published: Jul. 12, 2014 at 1:41 AM CDT
|
Updated: Jul. 12, 2014 at 1:44 AM CDT
CAPE GIRARDEAU, MO (KFVS) - By the fall of 2015, college students living on campus at public universities in Missouri will be required to have the meningitis vaccination.
That is according to new legislation Gov. Nixon signed on Thursday.
Most universities in Missouri already require students to at least be informed about the vaccination.
According to Director of Residence Life Bruce Skinner at Southeast Missouri State University, they strongly encourage all students to receive the vaccination, although, they do not require it.
Skinner said the disease can be very contagious especially when students live in close quarters.
"You have roommates, suitemates, you share space, you share things," Skinner said. "And meningitis, if you're going to have an issue you're probably going to have it in a community setting, residence halls, health care centers, other settings where you have large amounts of people living together."
Skinner said he has witnessed first-hand how dangerous the bacterial illness can be.
"I lost my father-in-law to meningitis about two years ago," Skinner said. "We believe he contracted it at a health care setting, not here in Cape Girardeau, but yes it's devastating to the individual and to the family. So the vaccination, while it's going to be a hurdle people have to do and another thing they have to do before they come to school, but really it's a minimal inconvenience for helping to prevent what would be a devastating thing to a student and to his or her family."
According to the Centers for Disease Control and Prevention, college freshman in dorms are at a higher risk for meningitis. The CDC recommends a booster vaccination for college-bound students who received their primary dose before their 16th birthday.
The new legislation requires students to be vaccinated unless they have a signed statement for a medical or religious exemption.
?
The law takes effect July 1, 2015.
Copy
right 2014 KFVS. All rights reserved.