Street Crimes Task Force making an impact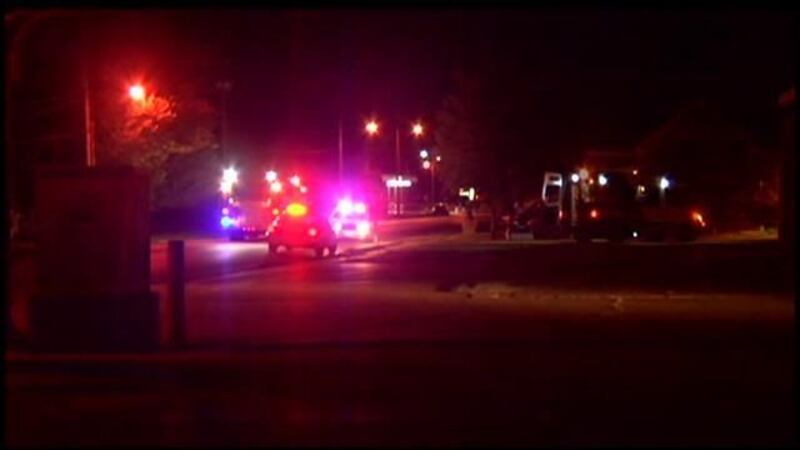 Published: Jun. 5, 2014 at 8:30 PM CDT
|
Updated: Jul. 17, 2018 at 7:18 PM CDT
(KFVS) - It's clear the Street Crimes Task Force made an impact in Cape Girardeau, Sikeston, Charleston, and Poplar Bluff over the past several weeks.

Many of you took to social media to comment on the highly visible show of force.

This week, I sat back down with some of the leaders behind the effort to find out what worked, what didn't, and what's next.

"We started our operation off with a search warrant of a major drug dealer," said Poplar Bluff Assistant Chief Jeff Rolland of the Task Force's May 30 effort in his community.

Officers made 24 arrests, 17 on existing warrants, seven new suspects including that suspected dealer, 56-year-old Danny Ray Reed Senior. Reed is charged with possessing heroin and cocaine, along with the unlawful possession of a sawed-off shotgun.

With this arrest and now weeks of experience together, Rolland says it's clear the mix of officers has gelled.

"We're seeing relationships with officers build and that builds confidence in the teams," he said. "And those teams are better hunters, if you will, of criminal activity."

On April 25 in Cape Girardeau, no one really knew how effective this show of multi-jurisdictional force might be.

Cape Girardeau Police Chief Wes Blair says immediately, out-of-town officers identified their known offenders on these streets.

"It really lends to the intelligence gathering where an officer can say 'I know this guy and my partner back in wherever, Poplar Bluff has been dealing with him,'" Blair recalled. "Let me get him on the phone."

Officers handed out more than two dozen citations and made 16 arrests that night, including felony drug violations, outstanding warrants, and DWIs.

After riding along that night, I asked about the communication concerns brought up at the beginning that did prove to be an issue each week.

"Anytime you put that number of officers out, that's going to create a communications issue," Sikeston DPS Chief Drew Juden admitted.

Missouri Highway Patrol Lieutenant Sean Moore says having all the officers on one radio channel simply didn't work.

"And this last operation we had with Poplar Bluff, the teams were separated into two different talk groups to be able to make that communication easier and more effective and efficient," he said.

On May 2, the task force worked both Sikeston and Charleston with an emphasis on Sikeston.

Officers made 44 vehicle stops, wrote 22 tickets, and broke up a crowd of more than 100 gathered on the city's west side.

They arrested nine people, including 36-year-old Isaac Patterson who was wanted on a drug warrant. Patterson tried to run but didn't get far.

Chief Juden says it's clear, removing their boundaries of enforcement is making an impact.

"Well, I think by what we've been doing, we've obviously made them look for somewhere else to hide," Juden said.

On the 17, Charleston became the focus.

Along with more than three dozen stops and two dozen tickets, task force members made three felony arrests including Anthony Horton.

Police say Horton broke into a Charleston home earlier that same day, threatening several adults and a small child with a handgun.

As the task force heads into the summer, Juden says one of the greatest challenges will be to make sure they think outside the box and come up with new ways to attack the crime problems unique to each community.

"We have to become very unpredictable in our efforts because if we become predictable, we'll be defeated," Juden said.

The task force plans to continue its two-pronged approach, executing search warrants and making warrant arrests, along with targeting criminal activity in specific neighborhoods.

Copyright 2014 KFVS. All rights reserved.