New study: drug use down in teens
Published: Dec. 18, 2013 at 10:34 PM CST
|
Updated: Dec. 18, 2013 at 11:35 PM CST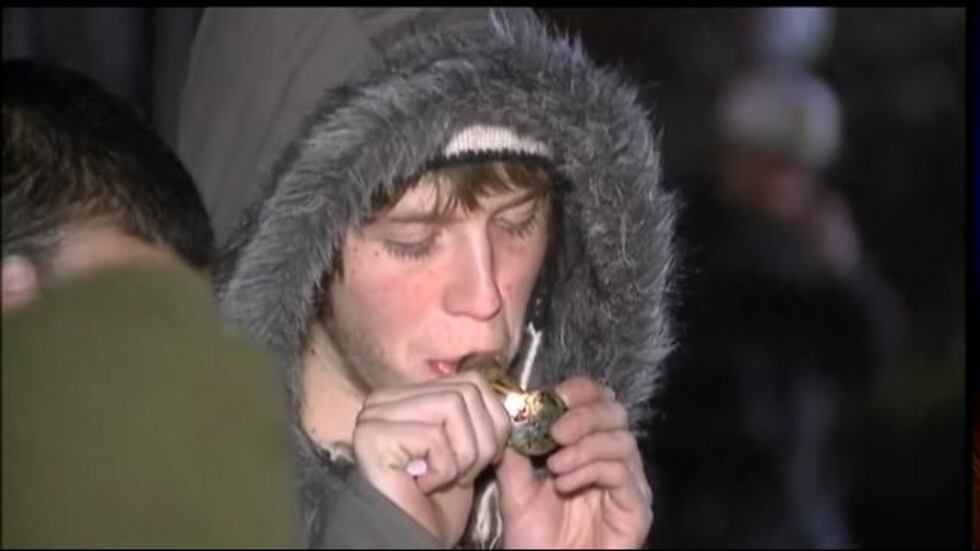 CAPE GIRARDEAU, MO (KFVS) - In the war on drugs, a new study says for the most part, the drugs are losing.
Experts released results from the Monitoring the Future survey Wednesday, and it shows synthetic drug use by teens is down, but one popular drug is on the rise.
Researchers at the University of Michigan surveyed thousands of students for the study. The survey is funded by the National Institute on Drug Abuse, and has been conducted since the 1970s.
"I think the correlation of that increase of their knowledge and that decrease go very well hand in hand," said Cape Central High School Health Teachers Elizabeth Fleer.
The results from the survey show the number of teens using synthetic drugs like K-2 or Spice, dropped sharply in the past year.
Fleer said a big part of that could be due to an increased awareness of the dangers of the drugs.
"It's kind of like repetition, there's a lot of people saying over and over again, and then we have a health teacher explaining everything, the body affects, it really hits you," said Cape Central Sophomore Samartha Shrestha.
"Synthetic drugs can have really severe and unpredictable consequences sometimes so it's good to see youth aren't using them as frequently as they previously were," said Shelly Wood with Early Prevention Impacts Community (EPIC).
Sophomore Bella Sander said they talk about the effects of other drugs too.
"We learn like how like it can really affect your life in long term and stuff like that, like it may just seem fun now, and like later on it can really harm your body," said Sander.
The study shows there has been a small decline in the number of teens using narcotic drugs, alcohol, and cigarettes in recent years.
But for one drug, teen usage seems to be slightly increasing after decades of a decline.
The study shows 1 in 15 high school seniors use marijuana daily.
Some say that could be partly because of the push to legalize marijuana, both medically and recreationally, meaning kids don't see marijuana as a risky drug.
"A low perception of harm has been linked to increased use no matter what drug people are talking about," said Wood.
According to the study, of teens who live in a state where medical marijuana is legal, one third of those users said they got their pot from another person's prescription.
Whether it's marijuana or synthetic drugs, both Fleer and Wood say it's important for parents and kids to talk about drug use.
"I always encourage parents to talk to their students, or students to talk to their parents because I think in health class it's really a good way to open the door for these conversations," said Fleer.
"Being educated about that type of thing and talking to your children about that type of things can generally reduce the risk," said Wood.
EPIC hosts quarterly Breakthrough breakfasts where community members, including parents can talk and learn more about drug issues.
You can find details here.
Copyright 2013 KFVS. All rights reserved.