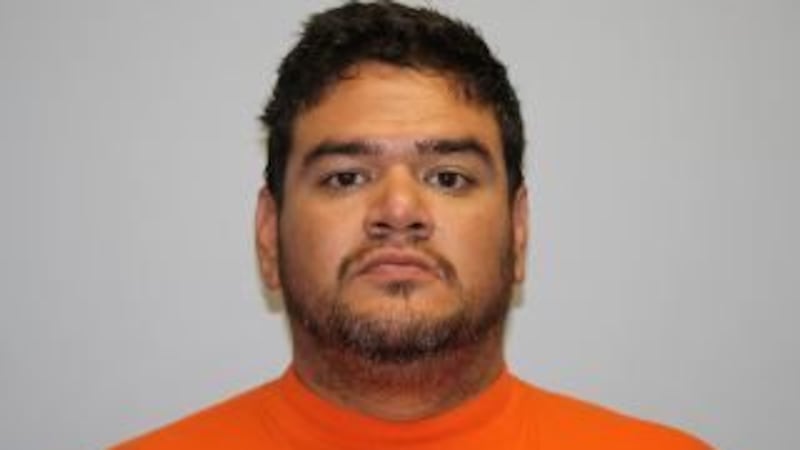 Published: Dec. 12, 2013 at 6:07 PM CST
|
Updated: Jul. 17, 2018 at 7:07 PM CDT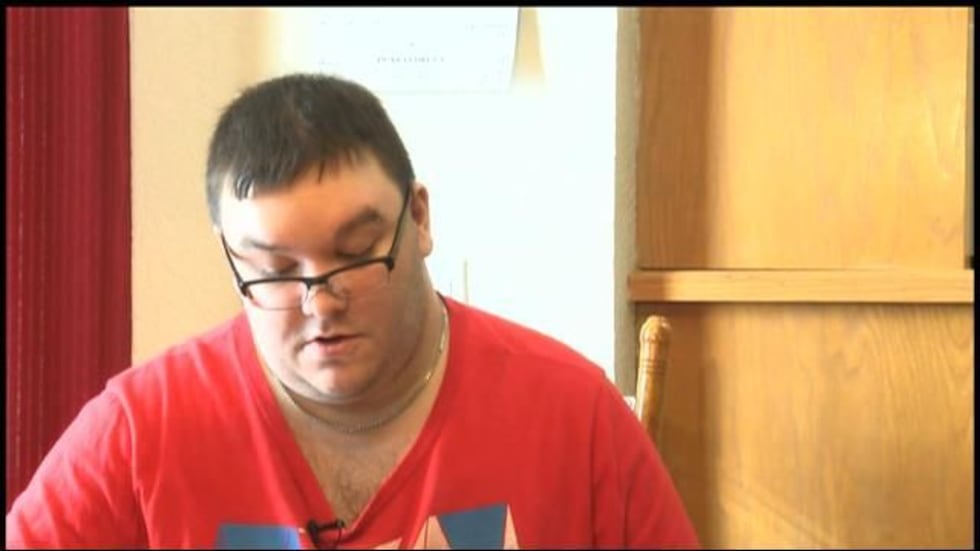 POPLAR BLUFF, MO (KFVS) - Charged with recklessly exposing others to the virus that causes AIDS, a Dexter man worries his illness is getting worse behind bars.

"Well, if they keep me incarcerated, then they should take care of me," David Mangum tells me this week in an exclusive interview from the Butler County Jail.

Mangum's is one of the most shocking stories we've brought you this year, and one that made even national headlines.

The 37-year-old Mangum shuffles into our recent interview in leg shackles and a jail-issued orange jumpsuit.

I begin by asking about the reason why he asked me to speak with him--his health.

Dave first of all, tell me how you're feeling right now?

"A little sick but over all I can't really complain," he answers in a low voice.

Are you going through some specific symptoms that would be relative to your health situation?

"I have night sweats, constant headaches, shivers sometimes in the mornings," he tells me.

Mangum, who says he came out in high school and has lived as a gay man all his adult life, found out he had HIV after giving blood ten years ago in Texas.

"I was shocked," he says of the diagnosis. "I mean, I didn't really expect to get it. It was all from sexual contact but I wasn't for sure where I got it."

But you have been aware for the last ten years that you do have it?

"Yes."

What would you like to say or how would you like to address the charges that have been filed against you, obviously connected to this virus that you're aware you have?

"No comment."

Ok.

What Mangum does want to talk about is what he calls a lack of proper medical treatment since his arrest back in late August, just days he says before an appointment to see an HIV specialist in Cape.

"I feel my health is deteriorating," Mangum tells me. I ask him what authorities back in Stoddard County and now in Butler County should be doing to address his unique medical needs.

"Give me some meds," he responds.

Are you taking anything right now? I ask.

"Nothing," he answers.

When you were taken into custody, were you on certain prescription medications?

"No I wasn't, but I was able to take better care of myself though."

So, Mangum's not being denied medication. He feels a doctor would be putting him back on meds based on his HIV symptoms coming back.

In the meantime, housing Mangum in Butler County following a change of venue poses a unique challenge to Sheriff Mark Dobbs.

Sheriff, what's it like to have an inmate like David Mangum here in your jail? I ask him.

"The liability concerns, you know, are pretty great", he responds. "It's not every day you get someone in here who's actually accused of infecting several other people maliciously," says Dobbs.

So, Mangum's housed by himself in a cell, his contact with other inmates more restricted than others.

"We don't want to be responsible for any other individuals being infected by him," Dobbs admits.

"At first I thought it was a punishment towards me," Mangum says of his living arrangements. "Then it dawned on me that it may be more towards my protection."

As Mangum and I continued to talk, we got back around to the criminal transmission of HIV case against him.

"Was there any surprise at all at the sheer volume of the charges that the county filed against you?"

"Yeah," he responds. "They took a statement that I made and blew it up to well beyond proportions."

The case against David Mangum began with a single count of reckless exposure to HIV.

The man behind that charge is Mangum's current boyfriend, a local man who contacted me in hopes of getting his partner the medical help they both feel he needs.

"The treatment is life-saving. It can determine how long you live. He can die this week, it's possible," Dustin Bell tells me.

Dustin Bell is a man on a mission, pushing to get his boyfriend Dave Mangum in to see a specialist for his HIV.

"I've actually been sent this from an attorney," Bell says pulling a paper out of the stack of legal documents in front of him. "And it says that while an inmate is in prison or jail they, under the eighth amendment, they have the right to adequate medical treatment for whatever reason they have. They've only sent him to a doctor after they read a letter from you."

Bell clearly has more than just a casual interest in Mangum's life, and the case against him. HIV positive since last summer, Bell says he could have been infected by his boyfriend.

"They've not filed a charge against him on your behalf, have they?" I asked suddenly.

"They did," Bell answers candidly. "And I went to have my charges dropped a week later."

As Mangum himself confirms, Dustin Bell is the DB listed in these court document, a now unwilling victim in the ongoing criminal case.

"I don't feel that I'm a victim because I had the choice to protect myself and I didn't choose wisely."

"And as we sit here he's your boyfriend and you love him and you support him?" I ask.

"Yes," Bell responds.

"I really don't know where anything stands right now," David Mangum says of the high-profile criminal case against him.

"What are your biggest concerns about your health over what I would assume to be several months of incarceration leading up to however your case plays out in court? What are you worried about?" I ask.

"Being sick. Like I said I got sick after the first week of being here and it's pretty much constant."

So, why speak out?

"I'm pretty much trying to get myself some help. I don't like being not healthy."

Do you worry that because of the illness you have and because of the situation you're in, do you worry that you're not going to be treated fairly or that folks simply won't care about what your medical situation is?

"Yeah, I do."

If there's a particular message you want people to take away from what you're going through right now, what would that be?

"Probably educate yourself. Get to know the facts before you judge the person."

Stoddard County Prosecuting Attorney Russ Oliver says while efforts were made for David Mangum to see a doctor during his time in Bloomfield, it didn't happen.

Sheriff Dobbs says Mangum saw their nurse practitioner Wednesday, two days after our interview.

Meantime, Mangum goes back to court in February.

Copyright 2013 KFVS. All rights reserved.