Cave Rescue Training has crews ready for anything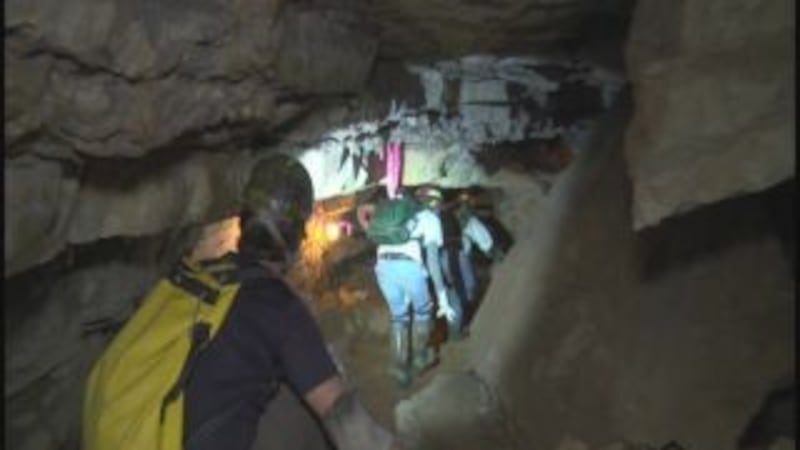 Published: Nov. 3, 2013 at 9:01 PM CST
|
Updated: Nov. 3, 2013 at 9:39 PM CST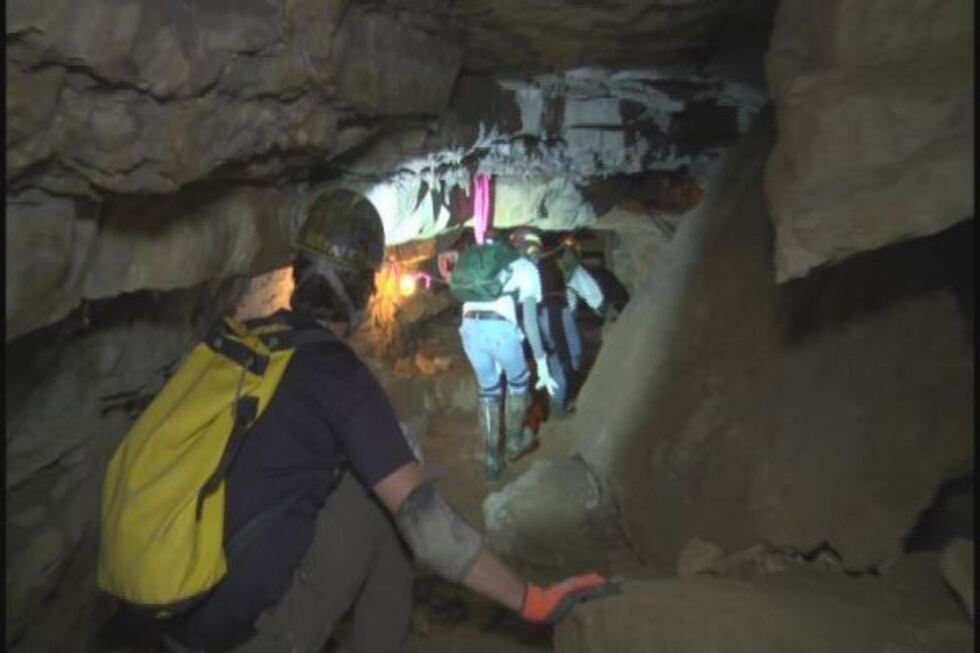 PERRY COUNTY, MO (KFVS) - A Two-day cave rescue training course this weekend has cavers, firefighters and police officers prepared for the worst to happen underground. Perry County has the most mapped caves out of all the counties in the state of Missouri. That's why local firefighters say it's important to have hands-on training inside the cave.
Cavers say the scenarios covered in the training were all too real.
"The person had a seizure and he's passed out," Chad McCain, SEMO Grotto Vice President, said. "I guess we have a team down there that did locate him and they're getting ready to start bringing him out, hopefully."
During the training, it was all practice for what could happen in real-life.
"I'm here because I have been on a self-rescue and ever since then, I always knew it would be beneficial,' McCain said.
Teams of cavers, firefighters and police all volunteered their weekends for training that could save lives.
"Our guys, for the most part, are trained in fire and rescue but the rescue that we are trained in is above ground rescue for the most part, this is certainly a more technical rescue," Perryville Assistant Fire Chief Bill Jones said.
Jones says the training covers all aspect of cave rescue.
"It touched on getting folks that are injured out of caves but it also talked about getting folks that are physically trapped or pinned in a crevice and getting them out," Jones said.
The training is put on by the National Cave Rescue Commission. Leaders base the training on real-life rescues.
"We try to make them as realistic as possible so that when the students, if they are in a real rescue, they encounter it, they're already familiar with not only the actually injuries and the evacuation, but the conditions of the patient they might find," Anmar Mirza with the National Coordinator for the National Cave Rescue Commission said.
Mirza says while cave rescues are rare, when they do happen, having the right training is key.
"It's especially important that the firefighters, law enforcement, EMS have worked with the cavers who know the caves and are familiar with operating in the environment and can provide the professional experience from that standpoint," Mirza said.
Jones says the last cave rescue training in Perry County was about 20 years ago. He says this weekend's training included fire and rescue personnel from all over the Heartland including Perryville, Jackson and Cape Girardeau.
Copyright 2013 KFVS. All rights reserved.