I-Team reports on the Molly Young Death investigation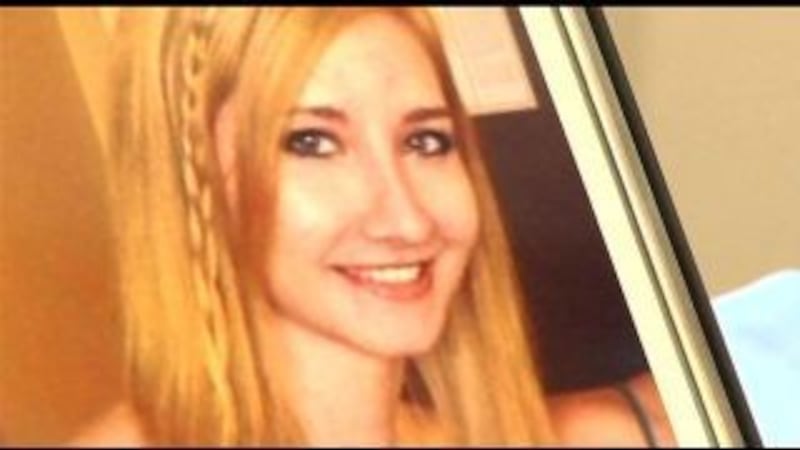 Published: Aug. 22, 2013 at 2:00 PM CDT
|
Updated: Aug. 22, 2013 at 10:18 PM CDT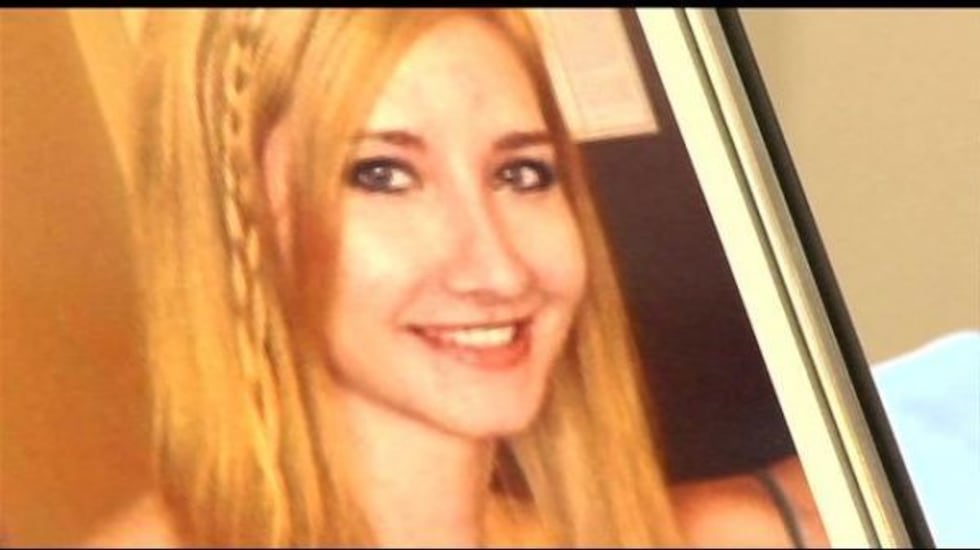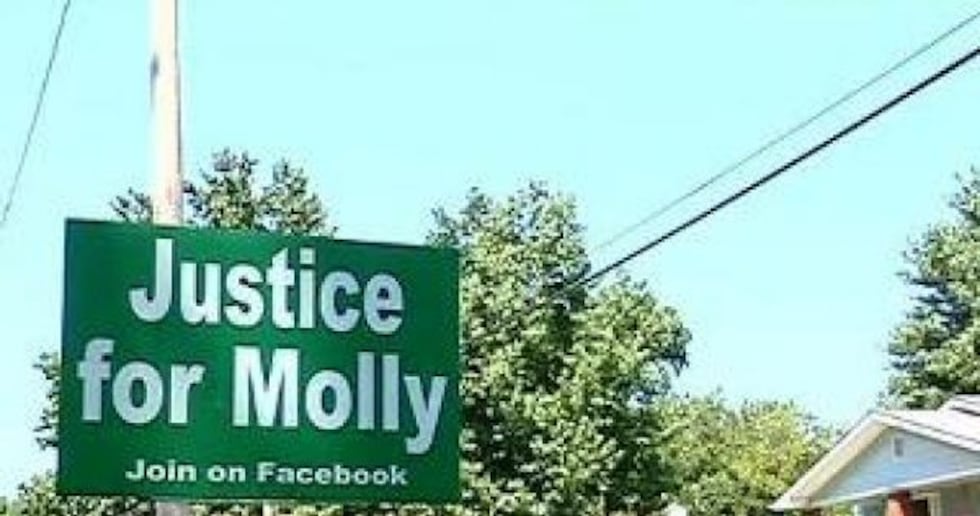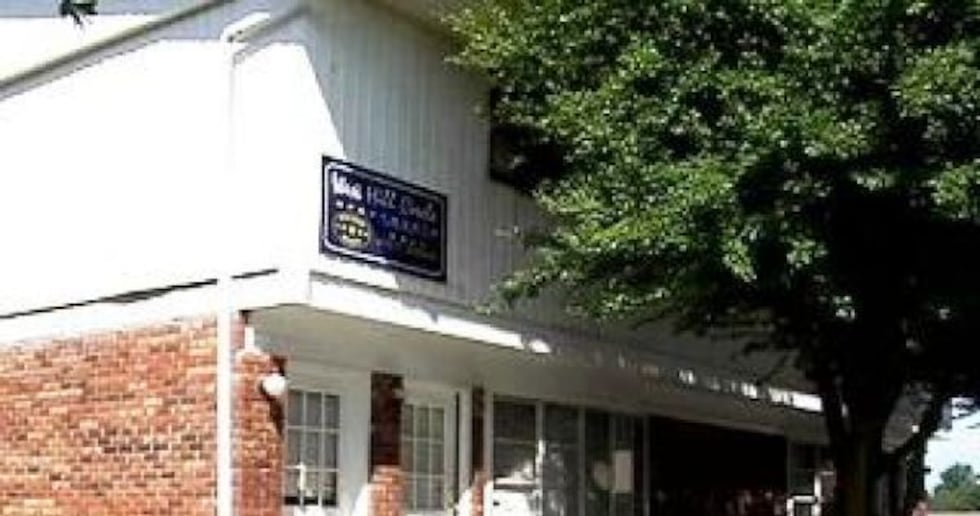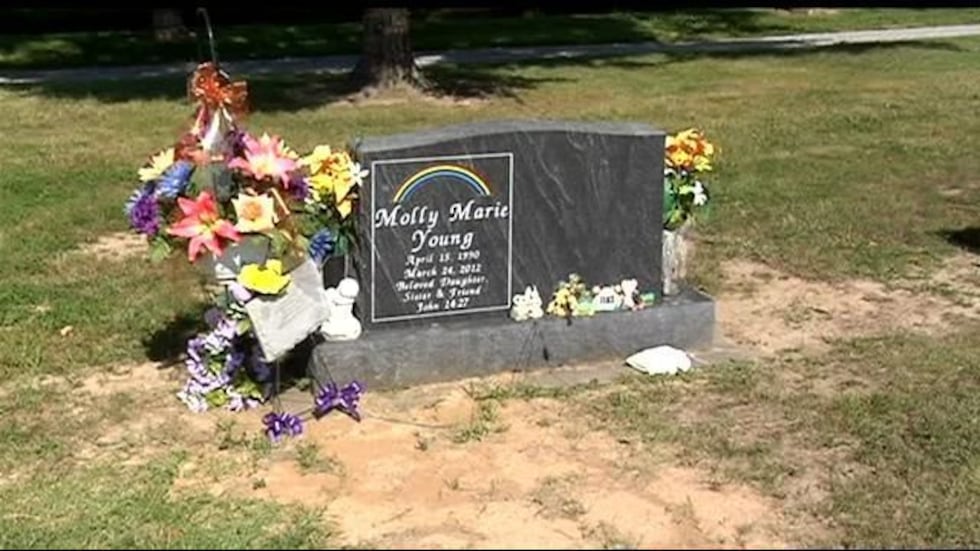 CARBONDALE, IL (KFVS) - It is a case that continues to make headlines not only here at home, but across the nation.
What exactly happened to Molly Young?
Did she take her own life, or was she murdered?
The story has been the focus of a multi-week investigation by the Heartland News I-Team.
"Molly was a very talented, kind, caring, compassionate person," said Larry Young, Molly's father.
When Larry Young remembers his daughter Molly, he sees an aspiring artist but most of all his little girl.
"She was my baby," said Young.
On March 24, 2012 a gunshot changed everything.
The 21-year-old was unresponsive at her ex-boyfriend's apartment in Carbondale, Illinois.
911 Dispatcher: "Is she not breathing at all?"
Richie Minton: "No, she, I woke up and she's covered in blood. She overdosed, she bled out through the nose."
Molly's ex-boyfriend, Richie Minton, told police he got really drunk the night before then texted Molly to come help him.
Minton reportedly passed out to find Molly the next morning on the floor next to his bed.
Minton in the 911 call:  "Amber?"
Amber: "Yeah?"
Richie: "This is Richie, my girlfriend just committed suicide."
Molly didn't overdose, she had a gunshot wound to the head.
In January, a coroner's inquest was held to determine the manner of Molly's death.
The six jurors learned about what appeared to be a very depressed Molly Young.
A text to her ex, Richie Minton, the night before her death read: "I don't want to live anymore."
She also texted about failed overdoses.
Shortly before her death, Molly reportedly sent a text message to Richie Minton's roommate that read: "I think I'm going to shoot myself in the head."
Plus, jurors found out about a series of dark journal entries.
Some of those though, were reportedly up to two years old.
In the end, the jurors said there wasn't enough evidence, and came back with a verdict of "undetermined."
Heartland News reporter Crystal Britt spoke with two of the jurors who sat in on the coroner's inquest.
They still have some pretty serious questions about the case, including some of the details laid out in the autopsy results.
According to the results, Molly Young's injuries consisted with a downward contact gunshot wound of entry noted on the left frontal scalp. The wound was situated 2 1/4 inches above the left ear, 1 1/2 inches above the left eyebrow, and 2 1/2 inches from the midline.
Because the gunshot wound was in the scalp area of the left frontal side of Molly's head, the jurors had questions.
She was right-handed, so they wondered how she accomplished that.
Another question they had, was, how did Richie Minton not hear the gun go off right next to his head?
The gun used in the death of Molly Young was a .45 caliber.
A gun instructor, who wished have his identity concealed, described for Heartland News what the sound of that gun would be like in a small bedroom apartment.
"If you were in a closed space like that, the noise would be deafening," said the instructor.
Some though believe if Richie was that drunk and passed out, it is possible he didn't hear it.
"As time goes by I'm even more convinced that somebody took her life," said Larry Young.
Larry Young said he was suspicious from day one. He is no longer alone.
The "Justice for Molly" facebook page now has more than 22,000 members.
You'll find t-shirts, billboards and yard signs popping up all across southern Illinois.
Young is convinced investigators are hiding something.
"Cover-up and ineptness are twins," said Young.
Carbondale Police were the first on the scene the morning Molly died.
Because of Richie Minton's position as a dispatcher for the department, Chief Jody O'Guinn said he called in Illinois State Police.
"This is not a conspiracy, it's not a cover-up," said Chief Jody O'Guinn.
To find out more, Heartland News filed Freedom of Information requests which gave us access to hundreds of documents, although we were blocked from getting some of the details.
One of the sticking points in this case is whether Carbondale officers allowed Minton to wash his hands.
One state police report indicates they did.
According to a telephone conversation record filed by Illinois State Police, there is a reference that said, "Carbondale PD allowed suspect to change and wash his hands prior to being taken to police station for questioning."
Chief O'Guinn said, that is not true.
"He was not allowed to wash his hands, we did not allow him to wash his hands," said O'Guinn.
Richie Minton did wash his hands, but it is unclear when. It could have happened before officers arrived.
Gunshot residue tests on Minton, his roommate and Molly Young all came back negative.
While some officers reported there should have been residue on Young's hands, others say not necessarily.
"It's not an exact science, not like a fingerprint," said Scott Rice, Illinois State Police.
Police records also revealed no prints were found on the gun.
Another question to those close to this case, like Larry Young, is the two six inch long scratches found on Minton.
Minton reportedly told officers he must have gotten them when giving CPR to Molly.
Investigators questioned Minton that morning, but haven't since.
"Once his attorney arrived at the police station that questioning ceased," said Chief O'Guinn.
Heartland News reached out to Richie Minton on several occasions. He had no comment.
After several un-returned phone calls to Minton's attorney, Heartland News went to his office in West Frankfort.
Terry Green released this statement: "Sadly, nothing that Richie or I can say or do will change the feelings of those who refuse to accept the facts of this tragedy, that this lovely young lady took her own life. So, please do not mistake the lack of comment as evidence of wrongdoing."
"This case remains open," said Jackson County State's Attorney Michael Carr.
Because of renewed interest in the case, the Jackson County State's Attorney spoke publicly.
"There are rumors that are not correct," said Carr.
Carr said there is not enough evidence to prosecute.
Larry Young believes there is, and wants a deeper investigation.
"I'm not only making this a mission for my daughter," said Larry Young. "An injustice to one is an injustice to all."
Some have serious concerns about the timeline that March 24 morning.
The time of death was reported at approximately 4:45 a.m.
Molly Young's ex-boyfriend told police he found her body after waking up around 9 a.m.
The 911 call came in around 9:03 a.m.
Officers reportedly arrived shortly afterwards.
One tenant, who wishes to not be identified, lives near the apartment where Richie Minton lived.
She talked about what she remembered.
"I got up around 7 or 8, and a police officer woman was knocking on my door," said the tenant.
Heartland News questioned her timing, because again the 911 call wasn't made until a little after 9.
Crystal Britt asked, "Are you sure the officers were here before 9 a.m ?" The tenant responded, "Yeah, I'm sure I usually am up because I have kids."
Perhaps her memory doesn't serve her right. But then, Heartland News met another tenant who doesn't know the first woman who was interviewed.
She recalled the same officer that Saturday morning.
"She was at my door a little after seven, no doubt about it. She was at my door," said the other tenant.
As for what the officer told her?
"She said there's been a homicide."
Heartland News asked Carbondale Police Chief Jody O'Guinn about whether it is possible officers were at the apartment complex earlier than nine.
"If, and it's a big if, Mr. Minton was supposed to be at work that morning and there's a possibility someone was sent to awaken him, thinking he overslept," said Jody O'Guinn. "There were no officers there before nine o'clock in regards to this particular incident."
One tenant is convinced they were.
"I know of at least 5 individuals who could vouch for that."
O'Guinn said all the finger pointing in this case has eroded the public trust, and he stands behind his officers.
"Everyone did their best to make sure everything was maintained with integrity," said O'Guinn.
Illinois State Police had no further comment regarding the investigation.
The Jackson County State's Attorney said if new evidence is brought to light, he would consider it.
Richie Minton no longer works as a dispatcher for the Carbondale Police Department. Reportedly, his last day was Monday.
Molly Young's family is offering a reward of up to $5,000 for information leading to the arrest and conviction of the person or persons responsible for the death of Molly Young.
Copyright KFVS 2013. All rights reserved.