Semi truck driver cited after I-57 crash that injured 2 officers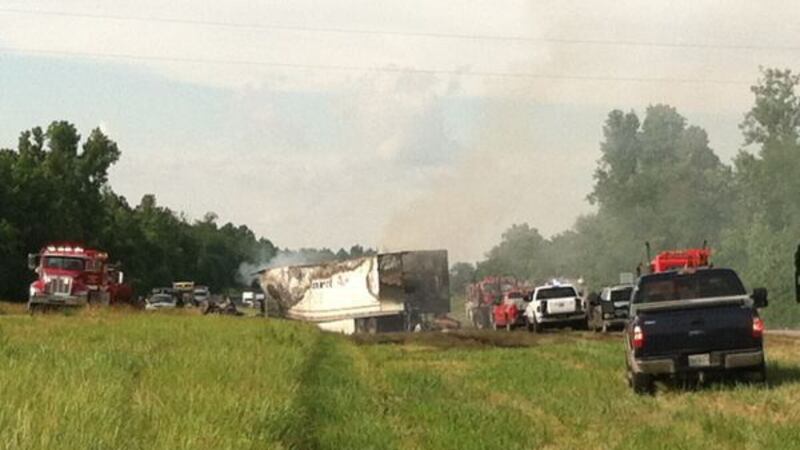 Published: Jun. 18, 2013 at 8:46 PM CDT
|
Updated: Jun. 19, 2013 at 8:36 PM CDT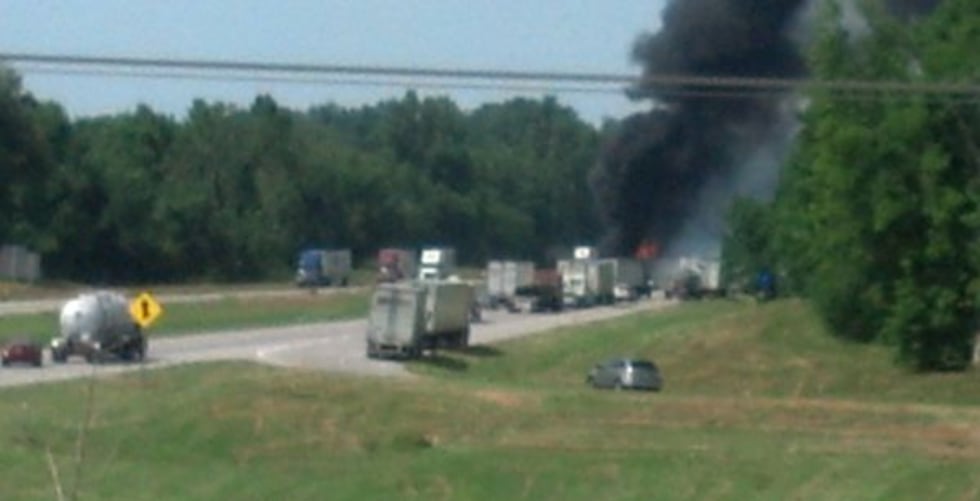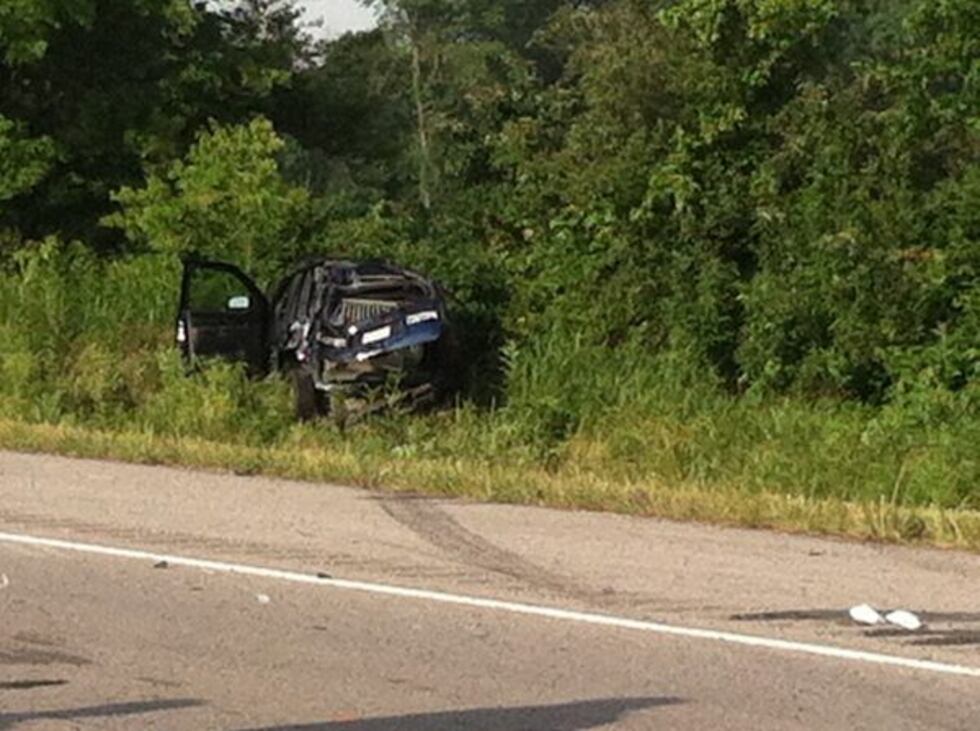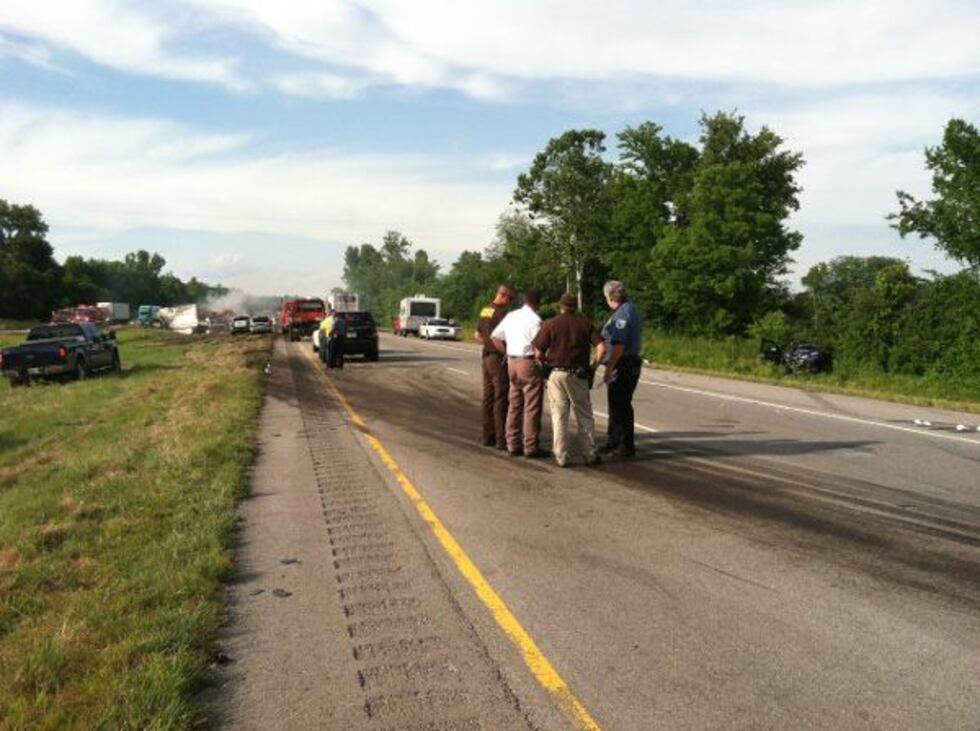 PULASKI COUNTY, IL (KFVS) - The Illinois State Police say both officers involved in a crash with a semi on I-57 have been treated and released from the hospital.
Both lanes of northbound Interstate 57 are open after a crash near mile post 8 involving two law enforcement vehicles and a semi.
The Pulaski County Sheriff's Department confirms a Pulaski County deputy and a Mounds Police Officer with the K-9 unit were involved in the crash.
[if gte mso 9]> Normal 0 false false false EN-US X-NONE X-NONE MicrosoftInternetExplorer4 <![endif]Illinois State Police say Pulaski County Sheriff's Deputy Kent L. Ray, 41, of Mounds was outside of his squad car removing debris. A Mounds Police Department squad vehicle with its emergency lights activated was parked behind Ray's squad car.
The Freightliner did not make a lane change and struck the left rear section of the Mounds police squad vehicle. The Freightliner then struck Deputy Ray as he was running away from the crash. Pulaski County Sheriff Randy Kern says the tractor trailer hit Ray's leg and on of the tires ran over his foot. Ray has a few broken bones in his foot and will be out of work for several months.
The Pulaski County squad car was not struck. The Freightliner drove off the left side of the roadway into the median and caught fire.
Pulaski County Sheriff's Deputy Kent Ray, 41, was treated and released from Saint Francis Medical Center in Cape Girardeau.
Mounds Police K9 officer Lyle Womach, 44, of Grand Chain was also treated and released from Saint Francis Medical Center.
Yusuf M. Ali, 27, of St. Louis, Missouri was driving the semi truck. He was not injured. Ali was cited for failure to reduce speed to avoid an accident and failure to yield to a stationary emergency vehicle.
According to the Pulaski County dispatch, Bravo the Mounds Police K-9, was treated for bruised lungs. He is eating and recovering.
Womach and Bravo are off duty for a couple of weeks to recover, according to the Mounds Chief of Police.
Copyright 2013 KFVS. All rights reserved.