Caldwell Co. maintenance crew fills large sinkhole
Published: Mar. 19, 2013 at 9:52 PM CDT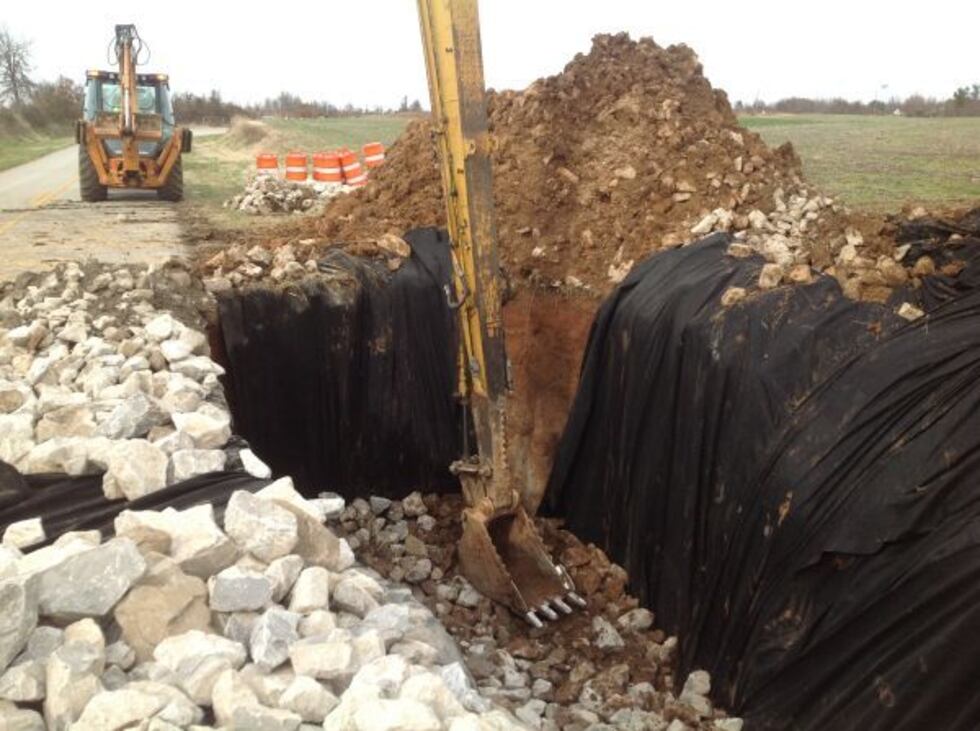 CALDWELL COUNTY, KY (KFVS) - A KYTC Caldwell County highway maintenance crew has placed special fabric across the sinkhole and dumped about 160 tons of rip rap into it.
The fabric allows water to go through, but holds soil in place.
Engineers say it will take another 40 tons or more of rock to fill the hole.
Crews say using a long-reach track hoe, they dug down about 35 feet.
Then, they started backfilling the hole. Once it is filled, they will cap the area with soil and gravel.
It is likely the crew will be at the site until dark, tonight.
Crews will continue to work at the site on Wednesday.
Copyright 2013 KFVS. All rights reserved.