Occupy Wall Street movement comes to the Heartland
Published: Oct. 11, 2011 at 10:31 PM CDT
|
Updated: Oct. 11, 2011 at 10:44 PM CDT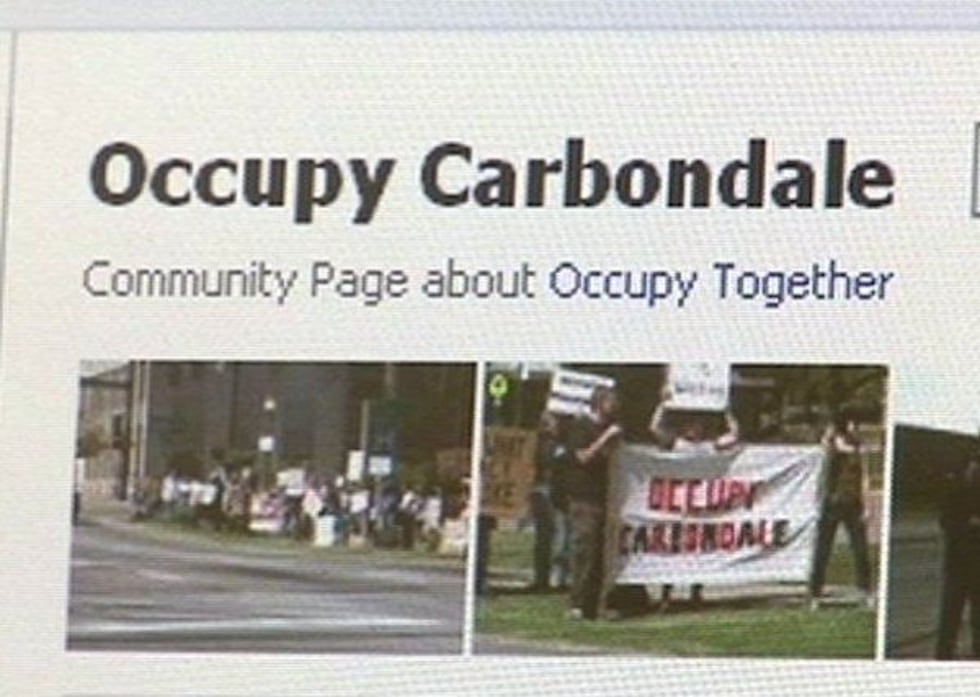 CARBONDALE, IL (KFVS) - The Occupy Wall Street movement has also made its way to the Heartland. In southern Illinois the group is known as Occupy Carbondale.
It's a movement driven by social media that, in just about a week, already has many following the group.
Kimberly Wilbanks Ellis says she first learned of Occupy Carbondale on the Internet.
"Facebook, I found out about the whole movement on Facebook," Wilbanks Ellis said.
That was just last week. Wilbanks Ellis is part of many working to organize the movement. On Tuesday afternoon her subcommittee met in Carbondale. Wilbanks Ellis says the problems are not just on Wall Street but also in the Heartland.
"We should also be part of the solution, we also should benefit from the solution," Wilbanks Ellis said. "It's not just a bunch of college kids, it's not just a bunch of hippies, it's not just a bunch of this or that, it's everybody and it's everywhere in the U.S."
Originally the movement started in New York and moved across the county in just a few weeks.
Fran Jaffe says she wanted to get involved to show solidarity with occupy Wall Street and a change. Jaffe says it's important to give a voice to, what she says, is the 99 percent of Americans not heard, against the 1 percent with money.
"This is not something that's going to go away over night," Jaffe said. "This is a marathon, we're going to be in it for a long time, not just in Carbondale, it's all over the nation.
For that reason, Jaffe says the group is in the process of defining what they stand for and what they want to say.
"We want to be clear because this is not a bunch of people who want to relive a fantasy in the 60's, this is real, right now with real problems, and real people who are suffering," Jaffe said.
To date the group has not occupied any location. But Jaffe says those plans are in the works. Many involved in the Carbondale movement are expected to gather in what's called a general assembly meeting Wednesday.
Copyright 2011 KFVS. All rights reserved.