Anchor/Reporter, KFVS
Carterville, IL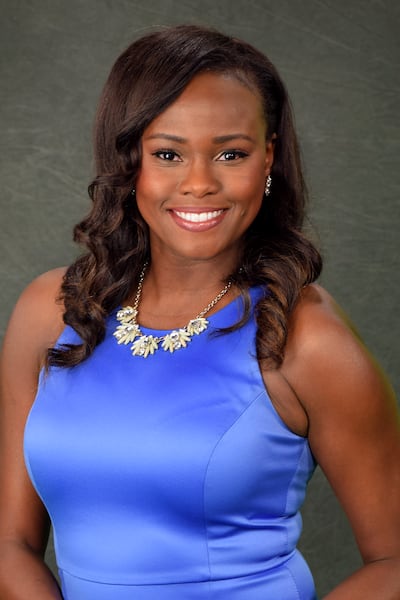 Brittany Jacob joined the Heartland News team in November of 2016 as a Multimedia Journalist in the southern Illinois bureau.
She also now anchors Heartland News at 6 and 10 on Saturdays and Heartland News at 5 and 10 on Sundays.
Brittany Jacob is a Houston, Texas native by way of Washington, D.C.
She graduated from Howard University's School of Communication as a broadcast journalism major and theatre minor.
Brittany has had three internships during her tenure at Howard. She was a reporter intern her sophomore year summer at KTRK ABC 13 in Houston, then WJLA ABC7 in the Spring, and NBC 4 in Washington, DC in the Fall.
Brittany dove right into her professional career of media sales, marketing and advertising post-undergrad working for iHeart Radio and then CBS Radio in Washington, DC.
Brittany loves to spend her free time on stage performing out one of her passions, theatre. She also loves to experience new cultures through traveling and trying new food. She enjoys yoga, running and spending time with her family.
Brittany is a member of Delta Sigma Theta Sorority, Incorporated and a member of National Association of Black Journalist (NABJ).
If you have any ideas or concerns or just want to say hi, shoot her an email and follow her on Facebook and Twitter.