Sheriff: Deputy injured in fight with man armed with a knife
Published: Nov. 21, 2023 at 11:01 AM CST
WILLIAMSON COUNTY, Ill. (KFVS) - A deputy is recovering after they were involved in a fight with a man reportedly armed with a knife on Monday afternoon, November 20.
A Williamson County Sheriff's deputy was called around 4:15 p.m. to the area of Route 37 and Southern Hunt Road for a report of a suspicious man who pulled into someone's driveway.
The homeowner told the deputy that the unknown man suggested he was out of gas and then offered the homeowner a bottle of an alcoholic drink from the back seat of the vehicle.
The man then locked the vehicle and started walking down Rte. 37.
A short distance away from the home, the deputy caught up with the man, identified as Brent R. Peddicord.
The deputy reported Peddicord appeared intoxicated.
While they were talking, the deputy said Peddicord repeatedly kept putting his hands in his pockets or adjusting something in his waistband, so the deputy asked if he had any weapons.
The deputy said this is when pulled out a large knife still inside its sheath and raised it close to them.
According to the sheriff's office, the deputy grabbed the knife and Peddicord and the deputy continued to fight to get control of the weapon.
The two separated and just before a second deputy arrived on the scene.
The sheriff's office said this is when the first deputy deployed their Taser, but it failed to make adequate contact.
Deputies said Peddicord then continued to fight with them while holding the knife.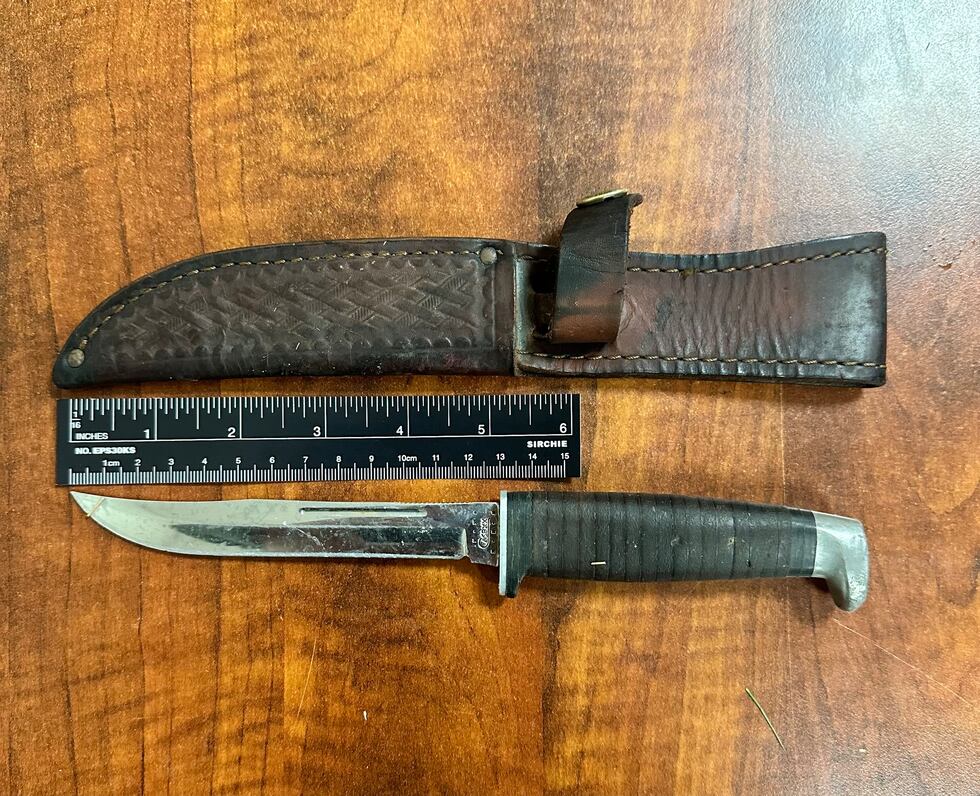 A second Taser deployed made contact with Peddicord and he fell to the ground.
This is when a third fight took place.
While deputies were attempting to place Peddicord, the sheriff's office said he kicked and punched the deputes without letting go of the knife.
Deputies reportedly disarmed and overpowered Peddicord by striking him and took him to the Williamson County Jail.
The sheriff's office said one of the deputies was taken to a local hospital with cuts to their hand and back.
Peddicord is charged with aggravated battery of a peace officer, unlawful use of a weapon by felon (class X felony), aggravated assault of a peace officer (class 4 felony), resisting/obstructing a peace officer, intoxicated pedestrian and pedestrian walking on highway.
Shortly after Peddicord arrived at the jail, the sheriff's office said the Illinois Department of Corrections issued an arrest warrant for Peddicord, effectively suspending his parole.
Copyright 2023 KFVS. All rights reserved.