Christmas trees arrive at Mo. Governor's Mansion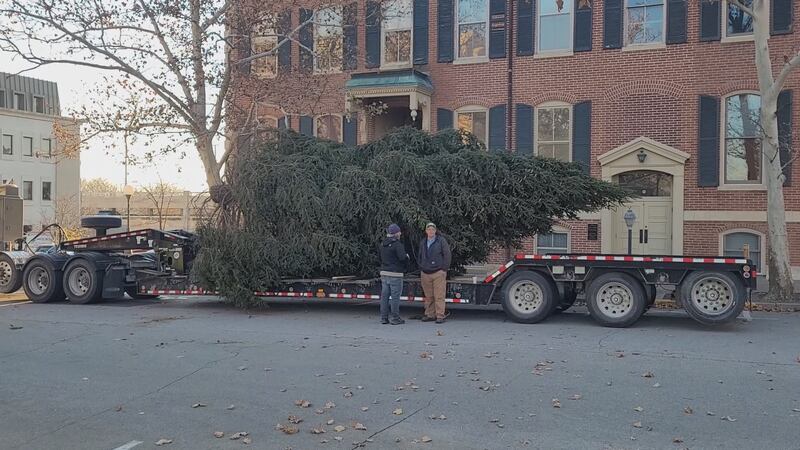 Published: Nov. 21, 2023 at 11:35 AM CST
|
Updated: Nov. 27, 2023 at 10:09 AM CST
JEFFERSON CITY, Mo. (KFVS) - The Christmas trees arrived at the Missouri Governor's Mansion on Monday, November 27.
According to the governor's office, a portion of Madison Street was closed between 7 a.m. and 8 a.m. while the trees were brought in.
A 30-foot Norway Spruce will be on display on the mansion lawn. It was donated by the family of Daryl and Sherry Richardson of Boone County.
In addition, there will be three Norway Spruce trees inside the mansion: two 8-foot and one 10-foot tree donated by Pea Ridge Forest in Hermann.
Missouri Department of Conservation staff installed the indoor trees and Missouri Office of Administration staff installed the mansion lawn tree.
Copyright 2023 KFVS. All rights reserved.