Woman injured in Graves County crash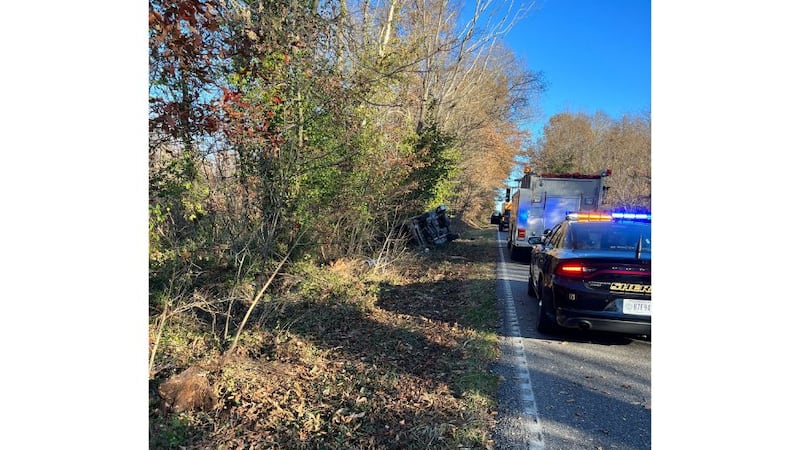 Published: Nov. 19, 2023 at 9:14 PM CST
WATER VALLEY, Ky. (KFVS) - A Murray woman was injured in a single-vehicle crash in Graves County, Kentucky.
Around 2:18 p.m. on November 18, deputies with the Graves County Sheriff's Office were dispatched to State Route 94 West near the intersection of Justus Road, in the Water Valley area, for a single-vehicle injury collision.
The investigation determined that 62-year-old Tina Lovett was driving a 2005 Jeep Liberty, traveling east on KY 94W. According to the Sheriff's Office, Lovett had drifted off the south side of the roadway.
Lovett overcorrected the vehicle, causing her to cross the roadway, and enter the North side ditch. The vehicle then struck a standing tree, a stump, and a fallen tree, causing the vehicle to overturn on the passenger's side.
Lovett was transported by Mayfield-Graves County EMS to an out-of-county hospital for non-life-threatening injuries.
Copyright 2023 KFVS. All rights reserved.