Trauma skills training at Shawnee Community College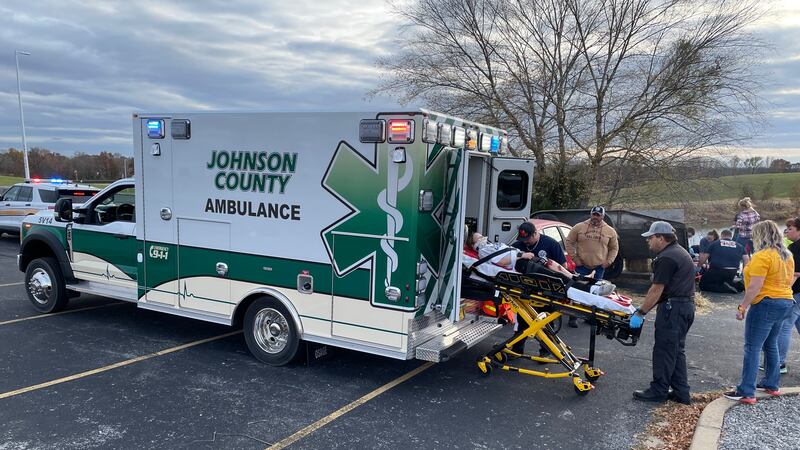 Published: Nov. 17, 2023 at 5:48 PM CST
ULLIN, Ill (KFVS) - Shawnee Community College associate degree nursing students and emergency medical technician students worked together in a mock disaster drill.
Held on November 17, the scenario for the trauma skills training was a car involved in a crash with a tractor pulling a trailer on a hayride. The scene included 10 victims portrayed by SCC student ambassadors and family members of SCC employers, each with varying degrees of injuries, including one fatality.
EMT students had to assess the situation, prep the victims, load them into an ambulance and get them to nursing students. The nursing students would then provide proper treatments depending on the injuries.
Illinois State Police, Johnson County Ambulance Service, and Pulaski County Ambulance Service were also all on hand for the drill, which lasted about 90 minutes. SCC cosmetology students also participated in the drill by providing makeup for the victims to make the scene authentic.
To learn more about the Allied Health and Nursing Program at Shawnee Community College, you can visit the SCC website.
Copyright 2023 KFVS. All rights reserved.