Gov. Pritzker announces an additional $160M to address state migrant crisis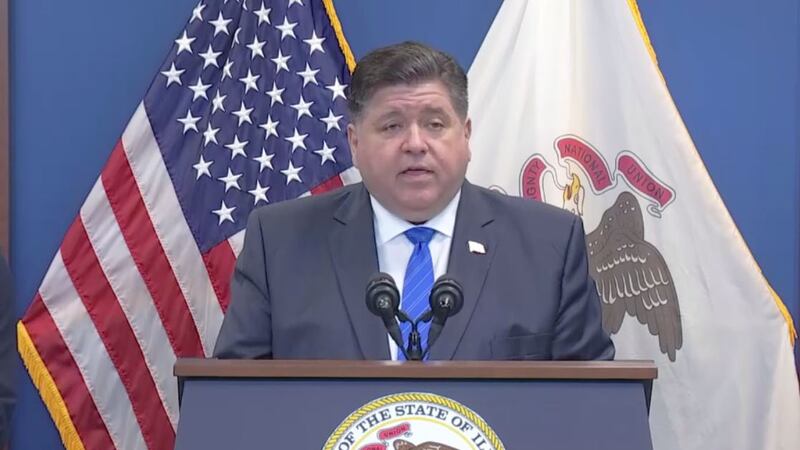 Published: Nov. 16, 2023 at 7:49 PM CST
CHICAGO (WGEM) - Illinois will spend an additional $160 million to provide transition help for the growing number of migrants being dropped off in Chicago.
Illinois Gov. JB Pritzker, a Democrat, announced the investment Thursday at a press conference in Chicago. About 24,000 migrants have been bussed from border states and left in the city in the past 14 months.
Pritzker called the investment "welcome, shelter and independence."
The "welcome" phase will cost $30 million. It will streamline the migrant intake process by building a new intake center. Both the "shelter" and "independence" phases will cost $65 million. The state will build new shelter facilities and expand case management to expedite migrants becoming independent, which includes job assistance.
"We have a Congress abdicating its responsibility and border politicians using human beings as political pawns in their partisan games," Pritzker said. "Even with some help that we're getting from the federal government, we're being forced to try and solve a federal-sized problem at the state and local levels."
He said the new intake steps will begin immediately. The shelter will take time as the state works with the city to buy a property on which to build it.
Illinois House Minority Leader Tony McCombie, R-Savanna, released a statement following Pritzker's announcement criticizing the Governor's decision:
"For two weeks of veto session, legislative leaders were in Springfield and available to discuss any proposed solutions to this migrant 'emergency' House Republicans have been flagging for months, but instead are now just learning of these 'big ideas' for the first time through the press. The legislature and Illinois taxpayers deserve a voice in the policies and funding of migrant programs."
State Rep. Norine Hammond, R-Macomb, also released a statement blasting Pritzker's decision:
"Chicago is facing a humanitarian and budgetary catastrophe, due to its status as a sanctuary city. Nearly 25,000 migrants have been transported to Chicago from border states, costing Illinois taxpayers almost $500 million and counting. Governor Pritzker's plan to shift around money within DHS' budget to provide an additional $160 million to address Chicago's migrant crisis puts the needs of migrants ahead of the needs of our own citizens. DHS provides essential services to the developmentally disabled, senior citizens, and children in need. Serving the citizens of Illinois is our responsibility, first and foremost. The Governor and his Democratic friends need to get their priorities straight.
"Illinois taxpayers cannot afford to pay for free healthcare benefits for undocumented immigrants, especially at a time when healthcare costs for our own citizens continue to skyrocket. We must do more to stop the flow of undocumented immigrants into Illinois. The federal government needs to take action to secure our borders and make it clear to our neighbors to the south that the U.S. border is closed!"
Hammond recently co-sponsored legislation repealing the TRUST Act, which prohibits local law enforcement from participating in immigration enforcement.
Copyright 2023 WGEM. All rights reserved.