Clever, Mo., 3rd grader released from hospital following bullying incident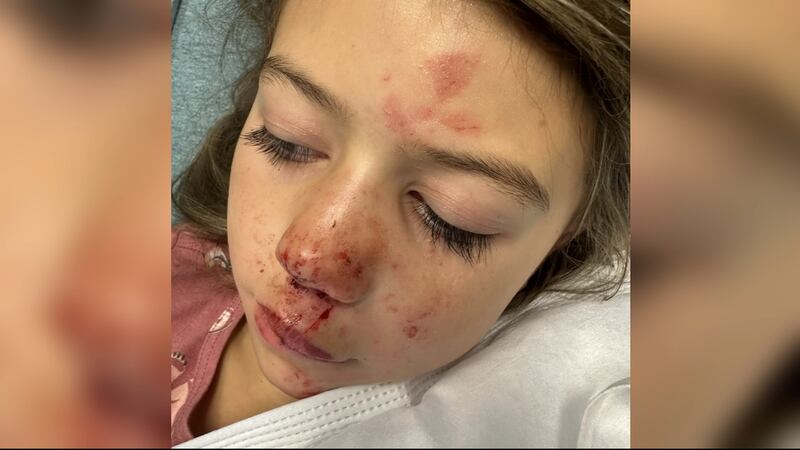 Published: Nov. 16, 2023 at 9:55 PM CST
CLEVER, Mo. (KY3) - A Clever Elementary School student is out of the hospital after a bullying incident.
Clever police are investigating what happened on the playground Tuesday afternoon.
"I'm mainly frustrated because, as a parent, I don't understand why kids are so violent right now," said parent Cassandra Campbell.
Campbell's daughter is recovering at home.
"She has a broken nose, a hematoma on the left side of her face, and a severe concussion," said Campbell. "She does have to see an oral surgeon next week about her broken nose."
Campbell says another boy on the playground flipped her daughter off a four-foot-tall piece of equipment. Her mom says cameras on the playground caught the incident.
"I'm thankful for the cameras because nobody did witness it," said Campbell. "They did pull it up on the cameras, and they were able to view what happened."
We reached out to the Clever School District about its bullying policy.
The Superintendent sent us this statement in part, "In order to promote a safe learning environment for all students, the Clever R-V School District prohibits all forms of bullying. The district also prohibits reprisal or retaliation against any person who reports an act of bullying among or against students."
"I just don't want there to be another child that's going to have to suffer like she is," said Campbell. "I think the parents need to just be better at home and make sure that violence is not a key in it."
Campbell says the other child's punishment was in school suspension and wishes the punishment would've been stronger.
For the district's full bullying policy, click HERE.
To report a correction or typo, please email digitalnews@ky3.com
Copyright 2023 KY3. All rights reserved.