12 Days of Christmas: A look at inflation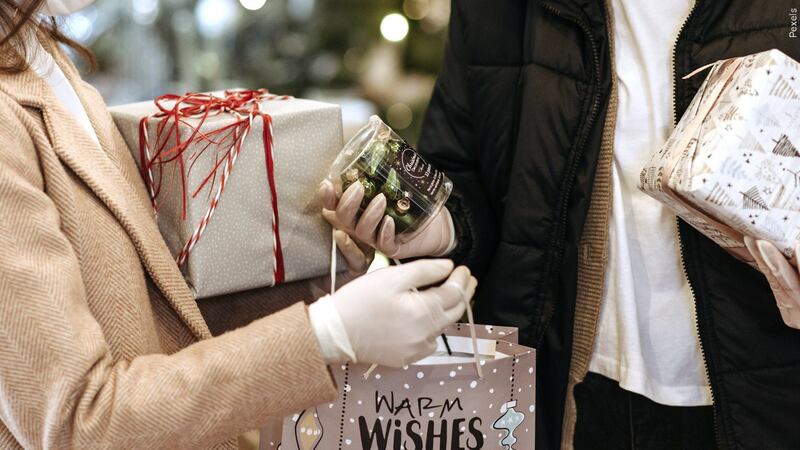 Published: Nov. 16, 2023 at 11:11 PM CST
JONESBORO, Ark. (Edited News Release/KAIT) - True Loves get a bit of a break this year as PNC Bank's 40th annual Christmas Price Index® edged up 2.7%, noticeably lower than last year's hefty 10.5% increase and slightly less than the Consumer Price Index topline, which is at 3.2% year over year.
The PNC CPI is a light-hearted take on the Bureau of Labor Statistics' CPI, which measures the change in prices consumers could expect to pay for True Love's gifts, outlined in the classic holiday carol, "The Twelve Days of Christmas."
Overall, the 12 gifts that compose the PNC CPI increased to $46,729.86 this year.
"The most aggressive Federal Reserve interest rate hiking cycle in history and slowing growth in some of the largest global economies, along with other macroeconomic crosscurrents, have helped lower the PNC CPI compared to recent years," said Amanda Agati, chief investment officer for PNC's Asset Management Group. "Certain industries are experiencing stickier inflation than others, some of which is well beyond the Fed's control. The good news is that wage growth is now higher than the PNC CPI, which should help True Loves deck the halls this year, considering we are still in a high-inflation environment."
Agati said that the PNC CPI, introduced in 1984 by the chief economist of a PNC predecessor bank in Philadelphia, has often mirrored trends in the U.S. economy, with some exceptions.
"We crunched the numbers and found that since the PNC CPI launched, the BLS CPI has increased 191%, while the PNC CPI increased 133%. The methodology differences are obviously going to give distinct results, but the overall inflation trends have remained remarkably consistent over the years," she said.
There were no price increases this year for five of the gifts of the Index, including the Four Calling Birds, Five Gold Rings, Seven Swans-A-Swimming, Eight Maids-A-Milking, and Nine Ladies Dancing.
Although the Partridge cost was unchanged, there was a 15% jump for the Pear Tree — a proxy for housing costs that continue to move higher despite the highest mortgage rates since 2000.
While True Loves benefit from little to no increases in goods on their shopping list, rising wages for skilled labor, represented by the performers, make a bigger dent in their holiday budget this year. Although the cost of Nine Ladies Dancing did not increase, Ten Lords-a-Leaping jumped to new heights, Eleven Pipers Piping rose to a higher pitch and the 12 Drummers Drumming drummed up a higher sum.
In aggregate, prices for performers increased 3.3% this year, substantially lower than last year's 14.6% surge.
This is just a whimsical way to look at inflation.
The 2023 cost of "The 12 Days of Christmas" gifts compared to 2022:
One partridge in a pear tree- $319.18 (up 13.9%)

Two turtle doves- $750 (up 25%)

Three French hens- $330 (up 3.5%)

Four calling birds- $599.96 (unchanged)

Five Gold Rings- $1,245.00 (unchanged)

Six geese-a-laying- $780.00 (up 8.3%)

Seven swans-a-swimming- $13,125 (unchanged)

Eight maids-a-milking- $58.00 (unchanged)

Nine ladies dancing- $8,308.12 (unchanged)

10 lords-a-leaping- $14,539.20 (up 4%)

11 pipers piping- $3,207.38 (up 6.2%)

12 drummers drumming- $3,468.02 (up 6.2%)

TOTAL = $46,729.86 (up 2.7%)
Copyright 2023 KAIT. All rights reserved.