A new move to expand Black Friday deals from one day to the span of weeks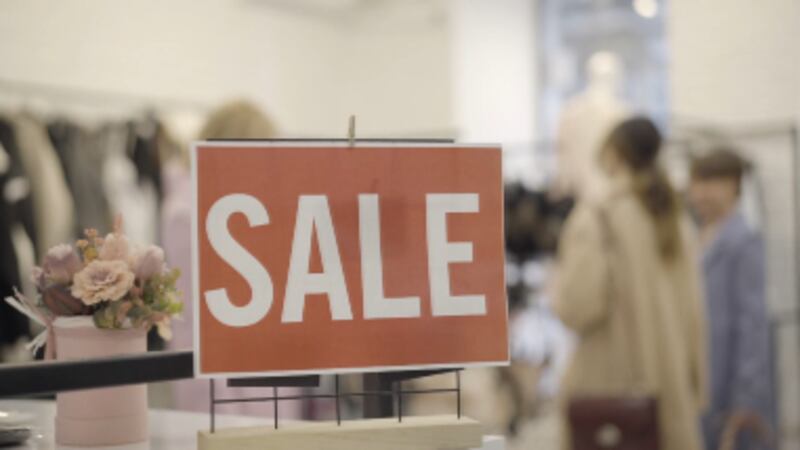 Published: Nov. 16, 2023 at 9:06 AM CST
CAPE GIRARDEAU, Mo. (KFVS) - As the much-anticipated Black Friday approaches, reports suggest a significant uptick in consumer spending for this year. Yet some shoppers dislike the extended Black Friday sales that span weeks leading up to the traditional event.
Thanksgiving is a well-loved holiday for most people. A day where you get to have great food, spend time with family and friends, and maybe even watch the Macy's Thanksgiving Day Parade. For some, it's what comes after Thanksgiving that gets them excited about the holiday, Black Friday. It is a day when stores and businesses offer discounts and deals for shoppers looking to save money during the holiday season.
In 2021, the National Federation predicted that consumers would spend an average of around $997 during the holiday shopping season, including Thanksgiving, Black Friday, and Cyber Monday. However, the thrill once associated with the single-day shopping extravaganza has shifted as major retailers have opted to launch sales weeks before the official date.
While excitement brews among bargain hunters eager for discounts and deals, a growing number of consumers voices concerns over the extension of Black Friday sales. We spoke to one shopper, Claire Stadt, who said she doesn't feel the same excitement with the new way of celebrating the shopping holiday.
"It seems like Black Friday starts so much earlier now than what it used to. Use to you didn't even think about it till Thanksgiving day. Now it's like October they start," Said Stadt. "I think it takes out the excitement because I remember you would run to get the newspaper on Thanksgiving day for Black Friday, and it was part of that excitement building up."
Now retailers defend the extended sales holiday, saying evolving consumer desire for the longer shopping period. The move aims to accommodate shoppers who prefer to spread their purchases over several weeks instead of in-store shopping with the crowds on the traditional Black Friday.
Many stores like Walmart, Target, and JCPenney have already started their Black Friday deals. Target has even issued a holiday Price match guarantee, available only from November 22nd through November 24th.
Copyright 2023 KFVS. All rights reserved.