Couple arrested on meth trafficking charges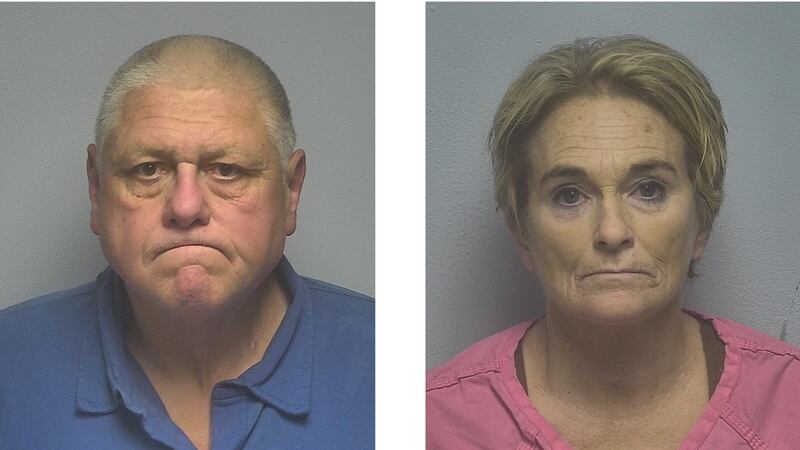 Published: Nov. 16, 2023 at 11:04 AM CST
MCCRACKEN COUNTY, Ky. (KFVS) - The McCracken County Sheriff's Office said deputies arrested a Farley area couple on drug charges.
Jeffery A. Edmonds, 61, and Roxane L. Bridges, 52, were arrested at their Happy Hollow Drive home on Wednesday afternoon, November 15.
According to the sheriff's office, detectives found methamphetamine and assorted drug paraphernalia during a search of the couple's home.
Edmonds and Bridges were both booked into the McCracken County Regional Jail.
Both were charged with trafficking in a controlled substance first degree, first offense-methamphetamine.
Copyright 2023 KFVS. All rights reserved.