Adaptive hunting camp to be held this weekend for amputee, limb-different kids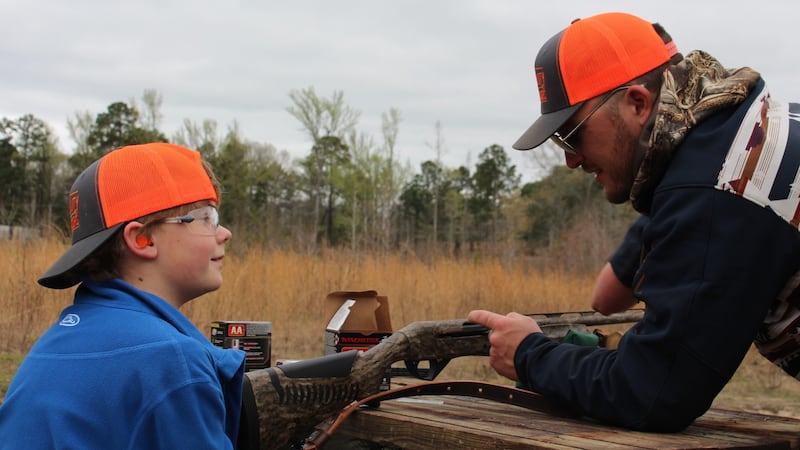 Published: Nov. 14, 2023 at 5:46 PM CST
DUQUOIN, Ill. (KFVS) - The NubAbility Athletics Foundation's Outdoors division is holding an inclusive deer hunt for limb-different kids this weekend in southern Illinois.
According to NubAbility Business Director Julie Grosse, this hunting camp for children with limb loss will take place this Saturday, November 18 and Sunday, Nov. 19 at Pyramid State Park.
The weekend's activities will include gun safety instruction and training in a variety of adaptive shooting techniques as well as whitetail deer hunting at the state park. Any deer harvested will go home with the successful hunter.
Grosse says NubAbility's Outdoors program matches limb-different children with limb-different coaches for instruction and mentorship, building the children's self-esteem and encouraging a lifelong love of the outdoors.
"The amputee outdoorsmen who lead our camps have the skills and experience required to safely introduce a new generation of hunters to this lifelong pursuit," said NubAbility founder and executive director Sam Kuhnert. "We believe that safe, responsible hunting experiences should be accessible to everyone, no matter their physical differences."
Each child will be accompanied by a parent as well as a limb-different guide during the hunt.
Major sponsors of NubAbility's hunting and shooting program include the Bass Pro and Cabela's Outdoor Fund, the National Rifle Association and the National Skeet Shooting Association. The State of Illinois, Domain Outdoors and Graf & Sons are also sponsoring the program.
NubAbility shooting programs are open to children ages 9 to 17 with congenital or traumatic limb difference, frozen limb or highly mobile cerebral palsy. Scholarships are always granted to those needing financial assistance to participate.
For more information, visit nubability.org or contact NubAbility at (618) 357-1394 or info@nubability.org.
Copyright 2023 KFVS. All rights reserved.