Illinois veto session ends, no action to save Invest in Kids Program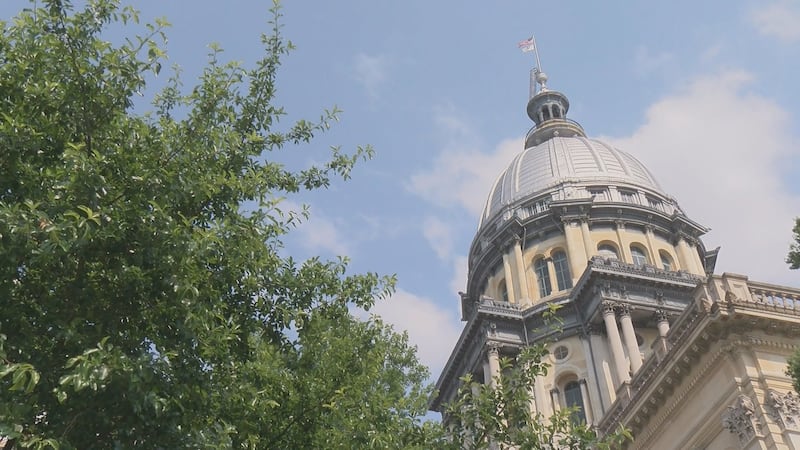 Published: Nov. 9, 2023 at 8:35 PM CST
SPRINGFIELD (WGEM) - Thursday was the last day of the Illinois General Assembly's 2023 veto session. Lawmakers got several things done while also choosing not to take action on other topics.
Thursday, the House passed the bill lifting Illinois' moratorium on nuclear power plant construction in 2026. That bill now heads to Gov. JB Pritzker's desk. Lawmakers expect him to sign it.
What lawmakers chose not to take up is also grabbing headlines.
Neither chamber voted on legislation extending the Invest in Kids Scholarship Tax Credit Program. It allows people to donate to private school scholarship programs and receive a 75 percent tax credit.
Through veto session, advocates, including many kids, came to the capitol and lobbied lawmakers to "save my scholarship."
Speaking after the House adjourned, Minority Leader Tony McCombie, R-Savanna, said she's glad the nuclear power plant bill is heading to Pritzker's desk. She's very disappointed lawmakers took no action on Invest in Kids but hopes maybe something can get done in the future.
She said she hopes advocates on both sides of the issue will come together before the end of the year and work out a compromise leading to the House Speaker and Senate President bringing the bill up for a vote.
Senate Minority Leader John Curran, R-Downers Grove, released a statement after the Senate adjourned Thursday about the lack of action on Invest in Kids:
"Gov. Pritzker and the Democratic Majorities left town without so much as a hearing to give a voice to the hundreds of Illinois students and parents who rallied at the capitol for months begging Illinois legislators to extend the low-income scholarship program. Their abandonment of these Illinois children in need in favor of ideology and special interests will continue to stain this body for many years to come. However, the Illinois Senate Republicans will not give up and will come back ready to fight for these life-changing scholarships in the spring session."
The Save My Scholarship coalition, which supports extending the program, also released a statement:
"As the 2023 veto session has been completed, the clear winner was politics and the clear loser was 9,500 low-income kids. Voters favor the Tax Credit Scholarship program 2:1 and most legislators would have voted in favor of the compromise bill to extend the program if they had they been allowed to cast a vote. The General Assembly decided against investing in kids."
Illinois Federation of Teachers President Dan Montgomery, who opposes the program, also released a statement Thursday afternoon:
IFT Applauds Illinois General Assembly for Ending Invest in Kids Voucher Program
"Ending the Invest in Kids program is a significant stride in giving top priority to the needs of our public education system and guaranteeing equal opportunities for every student, particularly those from Black, Brown, special education, and LGBTQ+ communities.
"Educators and the unions that represent them will always fight for our public schools and the students that they serve. There is a nationwide push to divert public dollars from our public schools through vouchers or voucher-like programs like tax credit scholarships and education savings accounts. Today, Illinois lawmakers chose to put our public schools first and end the state program that subsidized private, mostly religious schools, many of which have discriminatory policies.
"Even though the Invest in Kids program is ending, nothing prevents donors from contributing to private school scholarship funds and claiming any associated federal tax deduction in future years. In Illinois, we can now refocus on efforts to fund our public schools, which are still billions of dollars and decades away from being fully and adequately funded. Our message going forward is simple: Public funds belong in public schools that serve all students.
"We will continue to work with our school communities and lawmakers to advocate for equitable educational policies that uplift every child and strengthen our public education system by fully funding it and opposing any voucher or voucher-like programs in the future."
Lawmakers are set to return to Springfield on Jan. 16, 2024.
Copyright 2023 WGEM. All rights reserved.