Kelly School Dist. teacher accused of having sexual contact with student bonds out of jail
Published: Nov. 7, 2023 at 8:15 PM CST
|
Updated: Nov. 15, 2023 at 5:33 PM CST
SCOTT COUNTY, Mo. (KFVS) - A southeast Missouri teacher accused of having sex with a student bonded out of jail.
Lindsey Limbaugh, 38, of Benton, briefly appeared in court on Wednesday morning, November 15 where her lawyer, Marvin Gilmore, explained to the judge why he felt she should be released.
Gilmore noted Limbaugh has no prior criminal history, and reminded the judge she's the one who reported the allegedly crimes to the school superintendent.
He said she graduated from Kelly High School, went to college in Cape Girardeau, then followed in the footsteps of her mother, who taught at Kelly for more than 20 years. He also reminded the judge Limbaugh has two young children.
Ultimately, the judge set Limbaugh's bond at $40,000, which allowed her to pay her way out. She has been held without bond since her arrest on Nov. 7.
There are conditions to her release. She's required to wear a GPS monitor, she's not allowed to have any contact with the victim, or any public school and she's required to attend all future court hearings.
Limbaugh is scheduled to be back in court for a preliminary hearing on December 5.
As she was released from custody, we asked her if she would answer some questions. She didn't respond.
As for her employment status at Kelly schools, we're told she remains on administrative leave.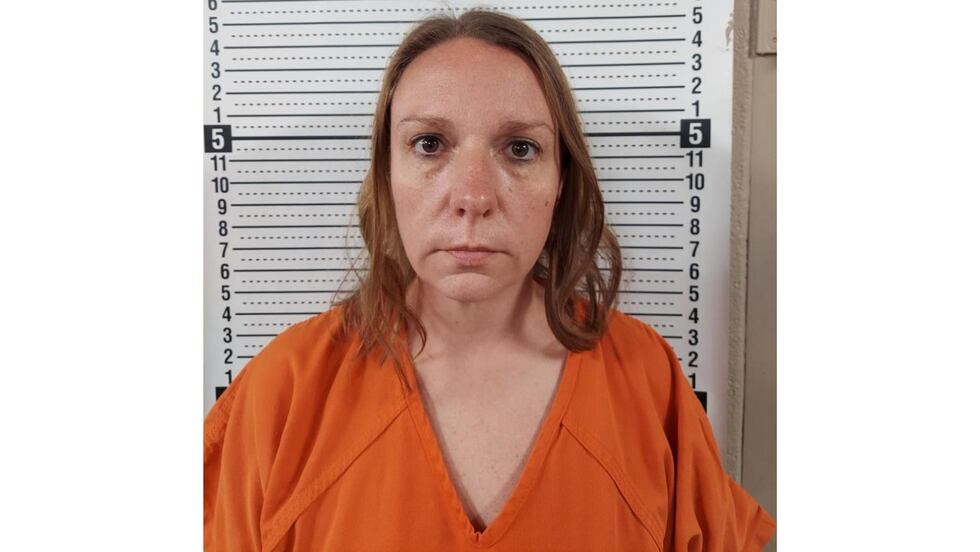 Limbaugh was charged with two felony counts of sexual contact with a student. She pleaded not guilty.
Limbaugh was arrested on Tuesday, Nov. 7 after authorities say she reported the alleged crimes to the school superintendent.
According to court documents, Limbaugh admitted to a detective to having a sexual relationship with a student during the last week of the 2022-2023 school year.
The relationship reportedly started after contacting the student through TikTok when she was 'intoxicated' at a concert in April 2023.
Court documents state Limbaugh told a detective she made out with the student at a car wash, they kissed and she was fondled while on a school field trip to a park, the student came to her house, but that she did not have sex with the student until after he had graduated.
The Scott County Sheriff's Office took a statement from the former student.
According to court documents, the former student confirmed Limbaugh's statements, but said they also kissed sometime around the last few days of school, that he had sex with Limbaugh at her house before school had ended for the year and that Limbaugh had sex with him at his house sometime after he had graduated.
Limbaugh is now the second employee of the school district arrested in the past week.
Superintendent Dr. Brad Kolwyck sent us a statement indicating the district is once again cooperating with authorities. You can read his full statement below.
"The district is aware of alleged staff misconduct and is cooperating with all agencies to investigate the allegations and to reach an appropriate resolution. The district takes all reports of suspected misconduct seriously. The safety and well-being of students is the district's top priority, and we acted immediately when notified of the allegations. Due to the on-going investigation of the allegations, I cannot address the specifics, but encourage anyone with information to please contact law enforcement or the district office. Thank you for your support of students.

"Mrs. Limbaugh is on administrative leave."
Copyright 2023 KFVS. All rights reserved.