First Alert Exclusive: Last Best Chance - Inside look at new effort to investigate 1992 murder of Mischelle Lawless
Published: Nov. 7, 2023 at 6:00 PM CST
|
Updated: Nov. 7, 2023 at 6:38 PM CST
SCOTT COUNTY, Mo. (KFVS) - On November 7, 1992, 19-year-old Mischelle Lawless went out for a night with friends and never made it home.
No doubt you've heard something about the Lawless case.
There's been an arrest. A trial. A conviction.
And then the release and exoneration of an innocent man 16 years later.
Back in June, a Scott County judge appointed a special prosecutor to take a new look at the Lawless case.
We recently sat down with him, and his investigator. They believe they offer the last, best chance to catch Mischelle's killer; and they need your help to do it.
"The sole focus in this should be on the victim and her family. And not on anything else."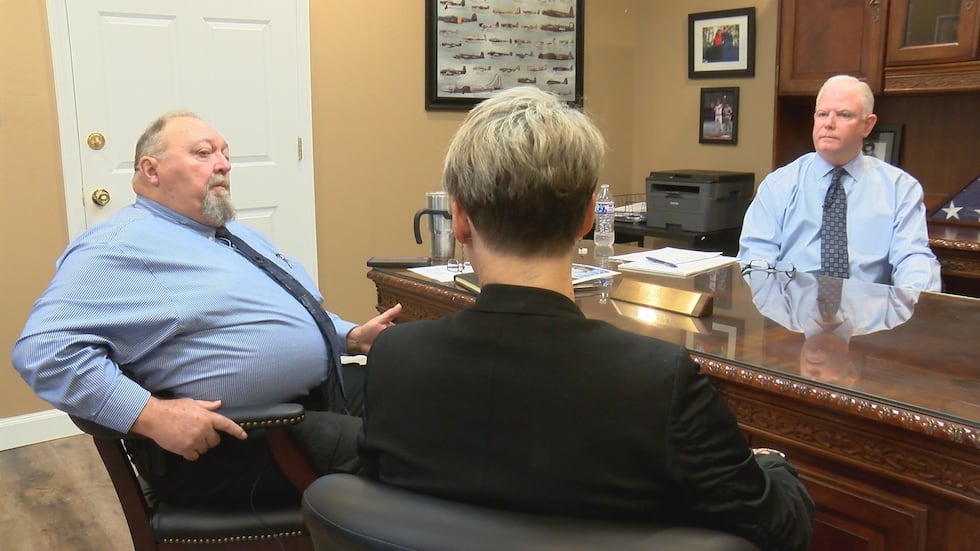 Keeping the focus on Mischelle Lawless in order to find her killer kept Cape Girardeau attorney Allen Moss out of the spotlight, until now.
"My hope was to work two or three months under the radar on the case before there were any announcements that the investigation had been reopened. Unfortunately, that wasn't the case."
I recently sat down with Moss and the veteran investigator he convinced to come out of retirement to work the Lawless case, former Cape Girardeau County Chief Deputy David James.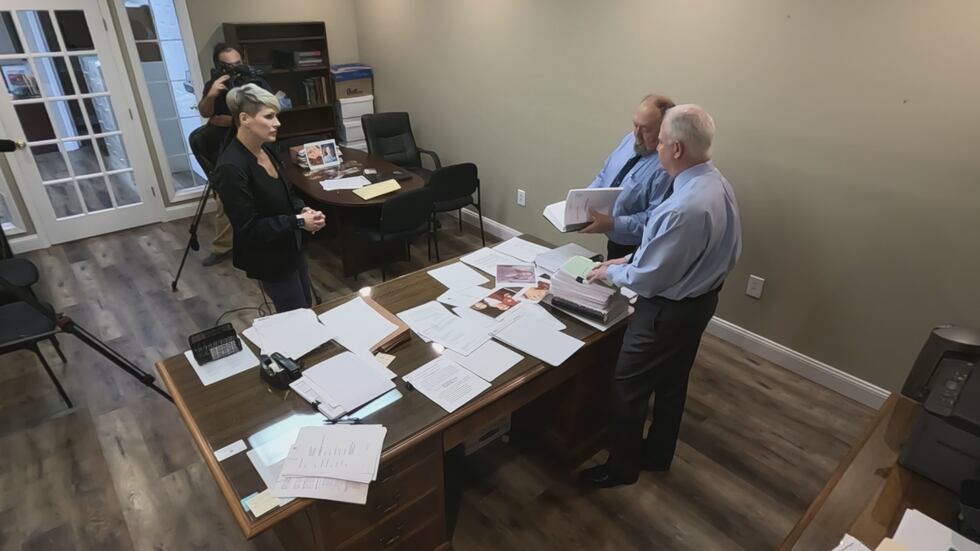 "This may be our last best chance to do something with this case," James said. "Because of the time frame that you're talking about, 31 years this November 7th, and it just keeps getting older and older."
The two men stress, as well-known as the Lawless case is, they have no history with it.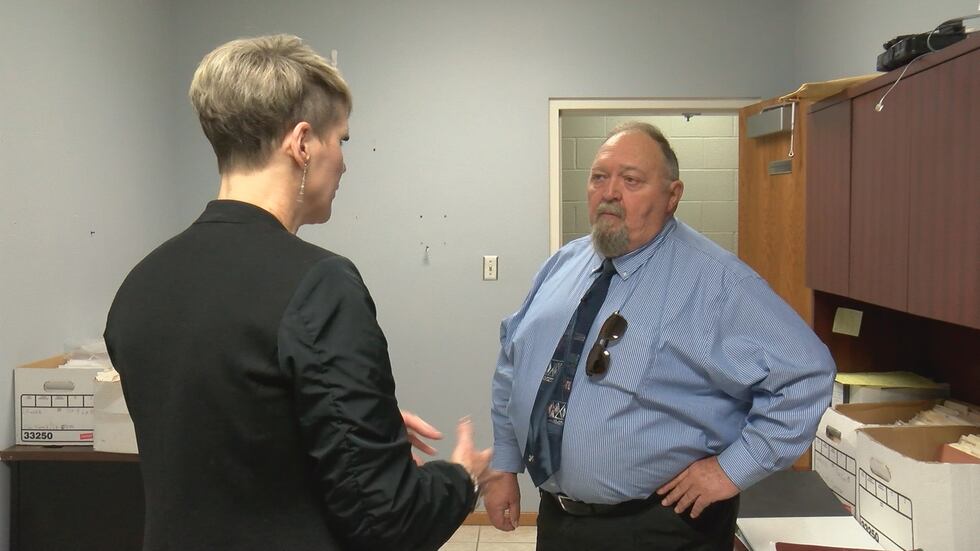 Back in November 1992, Moss worked in the Missouri Attorney General's office. James worked his own cases as a detective sergeant with the Cape Girardeau County Sheriff's Office.
"We aren't part of any faction down in Scott County," Moss said. "I live in Cape County. David worked in Cape County for the sheriff's office. So, we are completely independent."
"We're just trying to focus on Mischelle," James added. "And what happened. And go back from there. And not start out here at the end, what everyone else says happened, but start from the beginning."
We asked Moss if he was worried about all the noise and history that comes with the case.
"I was shocked at how divided the [Scott] county is over this case," he responded. "I mean, there are different camps. And the one thing I want to stress is that we have been appointed by the circuit court. I don't work for the prosecuting attorney; and we don't work for the sheriff."
"I've got an open mind," said James. "Allen's got an open mind about it. And we just have to try to find the evidence to support some suspect. Not find the suspect and try to find the evidence."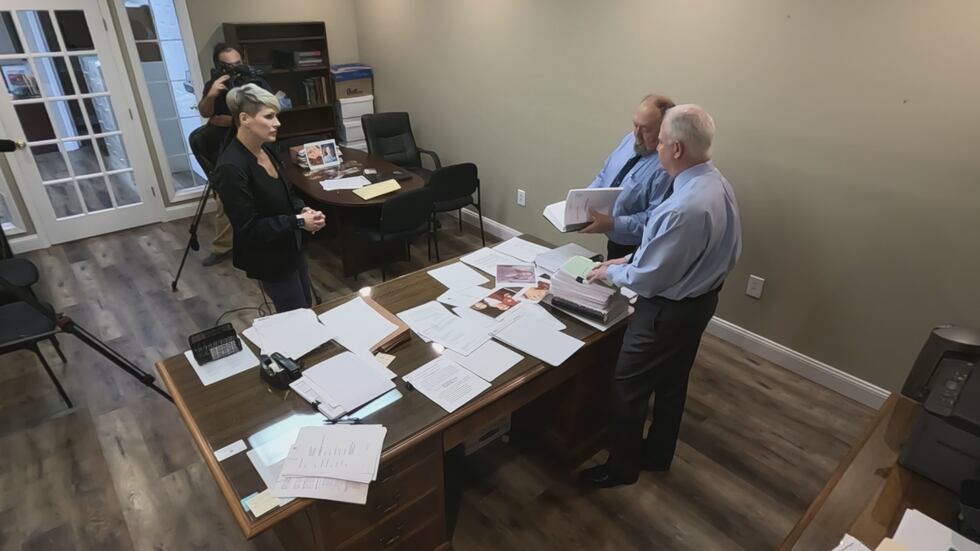 That search starts in a spare office that's become a Lawless war room of sorts.
"Well, this was just the initial record dump I received back at the end of June," Moss said, his hand on top of a large stack of documents. "And I think it came up to about 1,800 pages."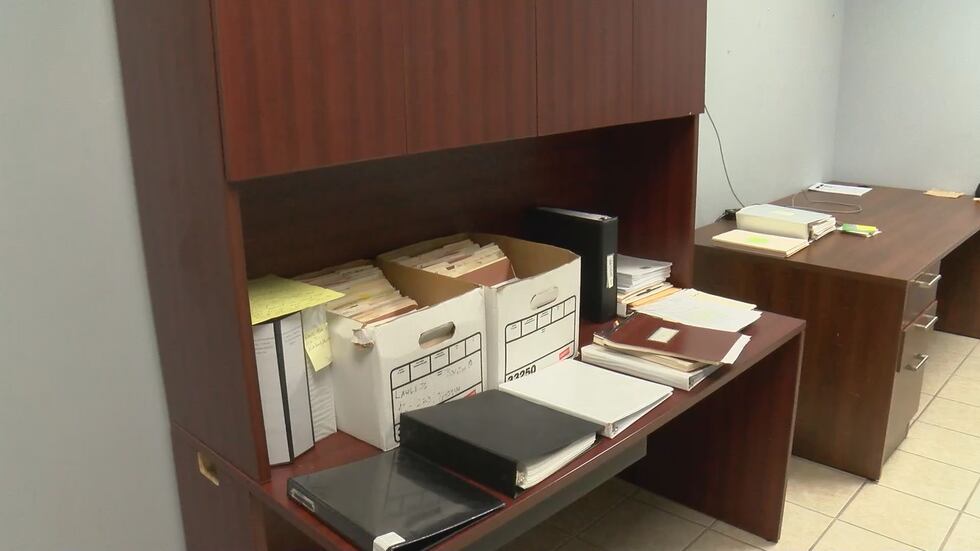 They've gone through stacks of police reports and court records, including the 2009 case that led to the release of the man wrongly convicted of Mischelle's murder back in 1994.
"And the important thing to remember, Kathy, is the mission to clear Josh Kezer is different than the mission we have," Moss said. "Just to clear him is one thing, but then we have to go on and show who committed the crime."
Moss and James are well aware of just how much we know, or think we know, about the Lawless case. But they are taking pains to take a big step back. So, we won't be showing you evidence; and the crime scene photos James showed us now are far fewer than we've seen in the past.
James takes us back to the night of the murder. Mischelle had been in Sikeston with friends the evening of November 7, 1992.
"And then she was later with another friend. And then she left his home. And so, she went home, traveling north on I-55. Got off the exit ramp. And so, this couple found the car, when they also got off the exit ramp. Sitting there with the engine running. The lights are on. And they didn't see anyone around."
James showed us a police photo showing Mischelle's car near the guardrail and stop sign at that exit.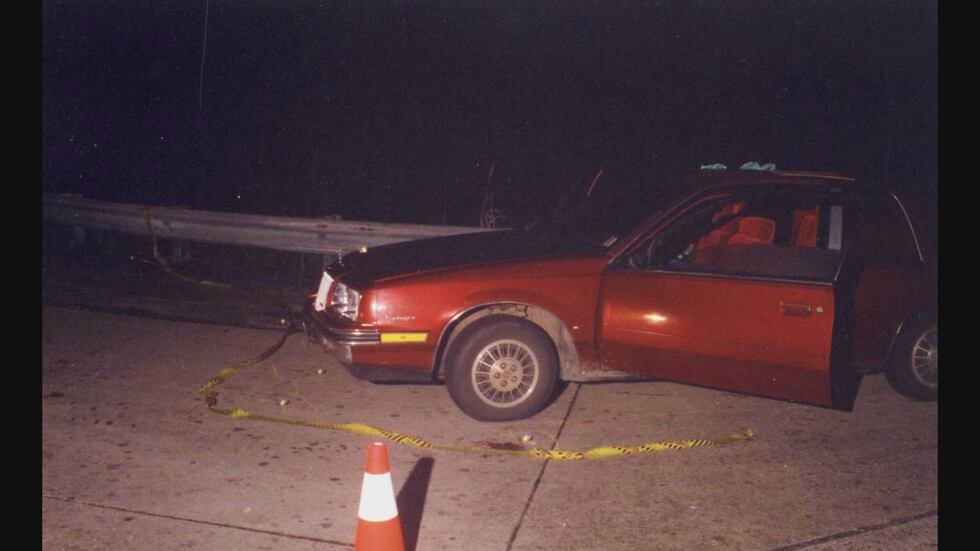 "They dispatched two deputies right away," he continued. "They got out there about 1:29 a.m. And that's when the found the body of Mischelle Lawless in the car. And it looked like there had been a confrontation at the car of some sort. Her window was down on her car partially. And they found evidence of blood on the guardrail. There's blood on the ground. And so it looked like and appeared that there was a struggle of some sort that either started at the car or ended at the car. But somehow or another she was over the guardrail and down the embankment. She ends up back in the car. And once inside the car, she is shot several times."
Back in Moss' office, James had this to say about Mischelle's murder.
"I think it's a local thing. I think some of the people I've talked to close to Mischelle believe it's a rage/passion type killing. And we just have to look at what's logical. And try to make reasonable conclusions from the information we have."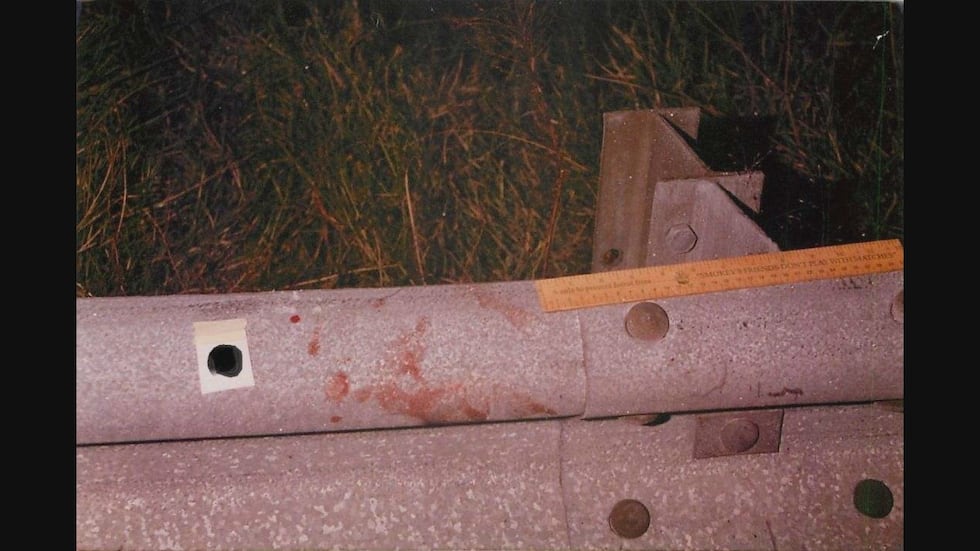 We asked Moss about his approach to the Lawless case as a prosecutor.
"I always say we need to defense-proof this case," he said. "You know, if I'm going to prosecute it. And we found the suspect. And we charge that person. We also have to account for all the other leads. And all the other suspects out there. And if we don't do that, the defense is going to take advantage of that."
But while Moss and James use a Cape Girardeau office as home base, Mischelle's case remains centered in Scott County. So, we traveled with James to Benton, Missouri to see where the original Lawless reports are kept under lock and key.
"Ok, this is the room where the sheriff of Scott County keeps all the original reports and documents from this case," he explained. "For example, this is an original highway patrol report."
It's why James is now commissioned with the Scott County Sheriff's Office. He has to be, he said, in order to handle these files, along with the original evidence in Mischelle's case.
"I've been able to look at it. Take some photos of the packaging to make sure that the documents that I have here, that all that evidence is there. And so far, there's nothing missing."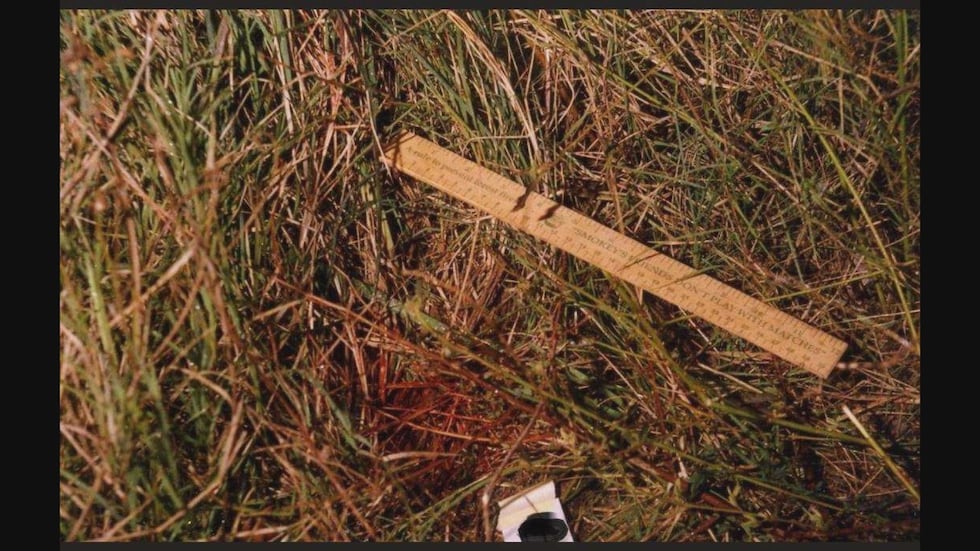 James also needs the ability to interview witnesses. He said nearly all the key players in the case are still alive. And there's one more step he's already taken. One he takes in every homicide, when he can.
"I went to the cemetery to talk to Mischelle. To see her grave."
We asked him what it meant to make that personal connection.
"Well, it just gives me that get up and go mojo that I need. That I had the chance to try to talk to her. And tell her I'm sorry. I'm just another investigator in this cog. In the wheel. And I apologize for that. But it's necessary. And I'm here to try and find out what happened," he explained.
We asked him if he thought the answer is in those thousands of pages, in the original evidence.
"I think so," he said. "Most homicide cases that either I've worked or supervised or heard about from other agencies, usually the suspect or the killer has already been interviewed. It's just that they didn't know it at the time. They've been missed for whatever reason. So, I think it's here somewhere. It's just a matter of finding it."
Back at Moss' office, we asked the veteran attorney more about the Lawless case. If there's a time limit, a budget constraint, what the parameters are that he's able to operate in.
"I don't have any limitations at this point in time," he said. "Of course, it's up to the county whether they want to fund the investigation. And fund the expenses. Thus far, they have provided the resources we need. I'm going to probably need more resources next year. And that's all using the resources that the prosecuting attorney and the sheriff already has in place."
The two men also need something no roomful of reports or budget can provide.
They need the people who've lived the Mischelle Lawless case for the past 31 years to be willing to talk about it all over again.
"Maybe some questions that should have been asked that never got asked," James said. "I've got a dozen questions already from different people that I need to ask. No one ever asked about them."
"I'm sure there's fatigue," Moss added. "I'm sure these are bad memories that you don't want to live. There have been so many people who come along and make promises about the case. And there hasn't been a charge. The case hasn't been solved. And I'm sure people are burned out. But we need that continued support."
"Obviously, after all this time, something is wrong," said James. "Nothing has worked. No one has found the answer. I'm not saying that we'll find the answer. We can't make promises. We're going to do what we can, and try the best we can to find what was overlooked and what was missed."
"Our sole focus has to be on the evidence," said Moss. "Not public opinion. Not all these stories. Not all this wild internet stuff. We need to be focused on the evidence. And that's what's going to drive us in this case."
We asked both men how confident they are that this case can be solved.
"I'm pretty confident that it can be," James said. "It's an uphill battle. It's a struggle, you know."
"I'm fairly confident it can be solved," Moss agreed.
"I know it's a long time coming, but it's time for justice for Mischelle," James added.
Following our interview, Moss added this statement:
"The person or persons responsible for the death of Mischelle Lawless have hidden in the shadows for over 30 years. Sooner or later justice for Mischelle is coming. Then everyone will know who you are and what you did on November 8, 1992."
Allen Moss and David James want to hear from anyone who thinks they have information about Mischelle's murder, or the days leading up to her death.
There are a number of ways you can reach out.
We will continue following Moss and James as they work the Lawless case, so look for updates both on air and online.
Copyright 2023 KFVS. All rights reserved.