Semi crash caused lane closure on southbound I-69 in Marshall Co.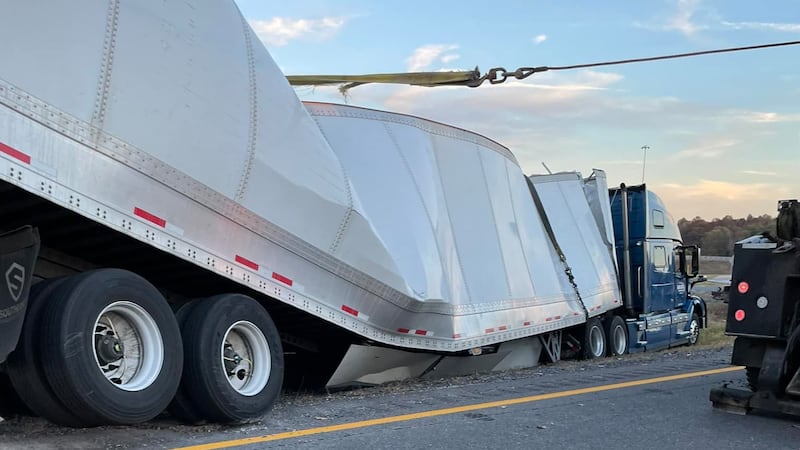 Published: Nov. 6, 2023 at 6:13 PM CST
|
Updated: Nov. 7, 2023 at 10:27 AM CST
MARSHALL COUNTY, Ky. (KFVS) - Southbound Interstate 69 was reduced to one lane in Marshall County on Monday, November 6 because of a semi crash.
The crash happened at the 51 mile marker along I-69 in the Interstate 24 exit 25 Interchange near Calvert City.
According to the Kentucky Transportation Cabinet, a semi hauling rolled paper went off the roadway and landed between the I-24 eastbound ramp and the I-69 southbound lanes.
The rig did not block any lanes, however, southbound traffic on I-69 was restricted to one lane.
KYTC said lane closure was to allow crews to offload the paper rolls in order to remove the semi.
It is not clear if there were any injuries.
Copyright 2023 KFVS. All rights reserved.