Ill. man arrested in connection with chase involving Randolph Co. deputies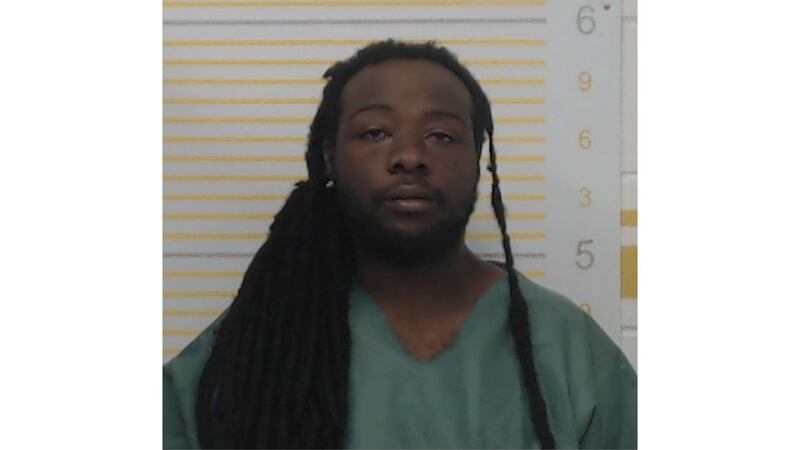 Published: Nov. 7, 2023 at 2:39 PM CST
RANDOLPH COUNTY, Mo. (KFVS) - An Illinois man was arrested in connection with a chase involving Randolph County deputies.
Junyous Dmar Jones, 24, of Collinsville, Ill., was arrested on charges of theft over $500, aggravated fleeing and eluding, along with numerous traffic violations.
On Thursday, November 2, the Randolph County Sheriff's Office received a report of a stolen vehicle entering the county on Baldwin Road. Deputies found the vehicle and pulled it over. As they approached the driver, they say the vehicle sped away.
During the short stop, deputies saw there was a man driving and a man and woman in the back seat.
As deputies followed the vehicle, they say both passengers began waving their hands outside of the vehicle in what deputies believed to be a sign they were not willing participants. The sheriff's office administration felt the passengers could be held against their will and authorized the chase to continue.
After fleeing from law enforcement for 25 minutes, the vehicle stopped and everyone inside was taken into custody.
The driver was identified as Junyous Jones and the two passengers were identified as a 33-year-old East St. Louis, Ill. man and a 25-year-old Marine, Ill. woman.
Jones and the woman were taken to an area hospital where they were treated for minor injuries and released.
Deputies determined the vehicle had been stolen from Sparta, Ill. on October 17. They say both passengers had not been taken against their will, and were eventually released from custody without criminal charges.
According to the Randolph County Sheriff's Office, he was taken to the county jail where he was later released under the Pre-Trial Release Act with a notice to appear in court.
Copyright 2023 KFVS. All rights reserved.